The All-Ireland football championship will once again be a knockout competition this summer, which naturally brings a level of excitement to the games that isn't there when the safety valve of the backdoor is used.
While there is a little bit of room for manoeuvre on the hurling side of things, there is still huge pressure on both players and managers to perform.
The highly disrupted nature of the 2020 campaign meant that when Autumn came round, and the championship finally started, most casual GAA followers were just happy to have something to look at on their TVs. For those involved, it was a chance to return to a bit of normality after an anxiety-inducing year.
On top of that, the thinking at that time was that the Allianz Leagues would be likely up and running by late January. So while no top-level player ever wants to lose a match, at least there wouldn't be too long to wait for another toss of the coin.
All of that changed with the arrival of the third wave of Covid-19 after Christmas, and the subsequent restrictions on movement. The championship is set to return to a more traditional summer slot in the calendar, and once a team is beaten there's a long gap until the start of the 2022 season.
While the panel on this week's RTÉ GAA Podcast discussed whether or not teams are having their flair trained out of them nowadays, Brendan Cummins, who was involved in the Kerry hurling setup last campaign, argued that there's too much at stake for managers when it comes to preparing teams.
"I can see that you might think it has gone over the top, but if I'm an inter-county manager all I want to do is make sure that my team is 100% prepared for when we hit the ground in June for the first round of the championship," said the two-time All-Ireland winner.
"If you're getting a backroom team together, and you're talking about the bar going up the whole time, that means the level of the training has to increase. If I stood in front of the Kerry hurlers last year and we didn't do video analysis or [opposition] player profiles the lads would tell you it's a joke shop.
"There'll be fallers by the wayside, fellas not going far enough in the bleep test and I'll just bin them - that's the way it is. I know that when I face Gearóid Hegarty or Joe Canning or any of the animals out there that could potentially beat you, that my team needs to be physically strong and fit enough to match them."
"Sports science has become a huge part of our game," he continued, "and probably the most expensive part of our game over the last five or six years. If I'm a nutritionist, psychologist, strength and conditioning coach or whoever, what I'm saying is, 'I'll get you the extra yard you need to win the match.'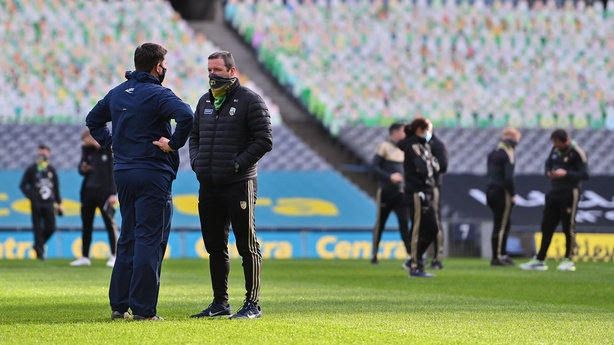 "The inter-county manager doesn't have a five-year window to develop players; he has a one-year window. It might be said on the Sunday Game, or somewhere else, that a team was badly run, they weren't prepared right, or they were a disaster. That manager will be sitting at home saying that he should have run his team harder in training, or made a player go harder in the gym.
"One player said to me years ago with Tipp, 'sure if it doesn't work out the manager will be gone and we'll be all back here next year.' It means managers are driving this because the gun is loaded and pointing at them.
"It's taken as a personal insult if they don't perform and then they're vilified in public. Players are now expecting a massive amount. If you don't have nutritionists and psychologists and GPS trackers you will lose the players."
Speaking on the same podcast, Pat Spillane said that football is suffering from skillful players not being able to properly express themselves.
"If there's millions being spent, no stone being left unturned, then why aren't we getting really exciting, top-quality games?," wondered the Kerry great.
"We're not [getting those kinds of games]. The high fielding is gone, the goal-scoring ratio has dropped, long-range points are gone; it's about possession now.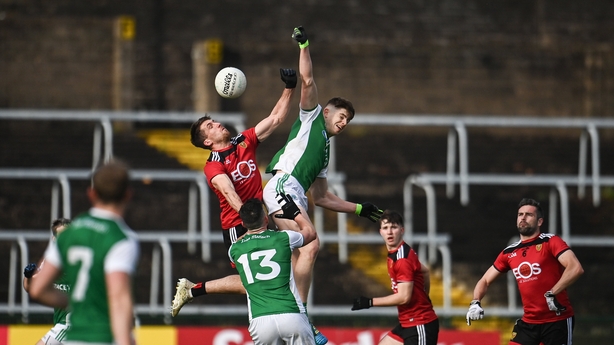 "When I looked at the hurling last year I was sort of being turned off because I thought it was turning into Gaelic football. Big athletes, great stamina, keeping possession, playing in pods - it wasn't turning me on.
"I re-watched the 1986 All-Ireland final recently (between Kerry and Tyrone). Gaelic football is better nowadays... yes there was a lot of Hail Mary kicking and some pot shots, but the game was full of twists and turns and unpredictability, and 50/50 challenges.
"It was a rollercoaster of an exciting game. I look at Dublin, and I looked at Manchester City during the week, and they're no different.
"I think we need to demand more from games."
Listen to the RTÉ GAA Podcast at Apple Podcasts, Soundcloud, Spotify, or wherever you get your podcasts.