We will know more this coming Holy Week as to whether GAA activity, in the form of training, can resume.
NPHET are due to advise the Government regarding the next phase of Covid-19 restrictions and at some point Taoiseach Micheál Martin will address the nation as to where we stand after 5 April.
Inter-county activity lost its elite sports status in February, just a couple of months on from the conclusion of a truncated championship across all GAA codes in 2020.
The top brass in Croke Park are hopeful that the summer will see action on the playing fields, with the exact format, for obvious reasons, still unclear with regard to league and championships.
Before inter-county was stripped of its elite status, plans were in place to start the Allianz Leagues in February, with each division in football split into two groups of four as part of a shorter spring competition.
There are now doubts as to whether the leagues will commence at all, but if the green light is given for a return to inter-county training in April, Colm O'Rourke would favour an even more condensed schedule that could serve counties well in advance of their quest for provincial and All-Ireland honours.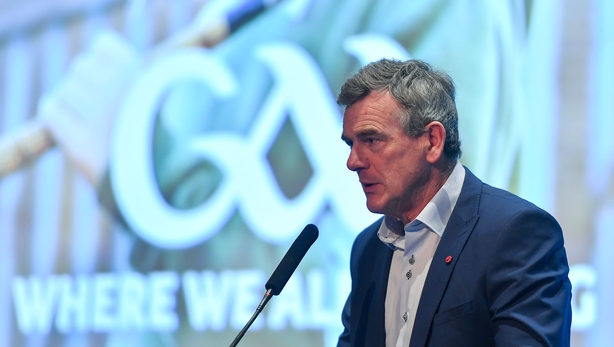 The former Meath star told RTÉ's Sunday Sport: "I know the GAA have organised it [football] into groups of four, so you then could have three league games for each county as a warm-up for the championship. Forget about the final in each group and then go into a knockout championship, which may have some backdoor element.
"The idea would be to have a championship run off in a tight timeframe, maybe up to August, and then let the club start.
"The split season worked well last year - the one good thing to come out of Covid. Now that people have seen how change is a good thing, maybe next year we'll get a league-based championship. I think it will energise the whole scene and liberate a lot of counties."
Shane McGrath also favours a shorter league programme in hurling with the Tipperary All-Ireland winner saying: "All going well, I would get the leagues back on 8 May.
From a hurling point of view, take Division 1, which has 12 teams. Put them into four groups of three so everybody gets two games. The top teams in each group go to the semi-finals and the bottom teams go into a relegation play-off. You could have it all run off in four weeks.
"A similar situation could be applied in Divisions 2 and 3. It will give players and referees a chance to get used to the sin-bin, something that would be hard to do in an A v B internal games.
"The league would run until the 5/6 June. You could then start the championship in the middle of June. Last year we ran it off in seven weeks, so you could easily have a championship completed by 1 August. After that, with more vaccines rolled out, you could look forward to a great few months of club action."
McGrath did voice one concern, however, with regard to the county scene not getting up and running any time soon.
"Will they then condense the club championship, make it a straight knockout? That scenario is unheard of in most counties. We have to accept that with the levels, the club will more likely take place after county. "