The GAA is preparing to undertake a new strategic plan for the five years leading up to 2026.
The association revealed that work is under way on a new roadmap at last weekend's Central Council meeting.
The previous strategic plan ran from 2018-21.
It had five key goals, including to improve opportunities for participation, develop administrators and volunteers, govern and administer affairs more efficiently, communicate GAA messages better to members and followers, and protect and grow the sport. 
The next roadmap is set to have a focus on dealing with the effects and after-effects of Covid-19.
Everything from interaction, the preparation of games, staging of big fixtures to commercial activity and revenue generation has been severely impacted in the last year. 
The knock-on effect, financial and otherwise, will be a huge consideration in the new plan. 
Apart from dealing with other issues outside of Covid-19, the report is likely to outline how the GAA and its members can look ahead to life in the short to medium term as society emerges from the pandemic.
The strategic review committee will include GAA president Larry McCarthy, former Dublin football and hurling manager Pat Gilroy. Former Cork footballer Conor McCarthy, Professor David Hassan, lead ESRI researcher Elish Kelly, Kerry chairman Tim Murphy, former British provincial council president Paul Foley, and GAA director of coaching and games development Shane Flanagan.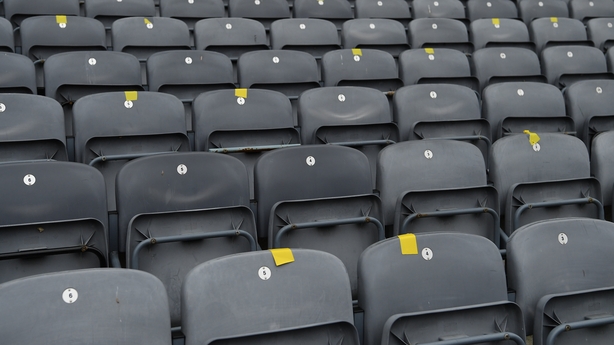 Last time out, the 2018-21 plan addressed the fundamental strategic challenges the GAA faced and looked to exploit opportunities.
Identifying ways of recovery – as well as opportunities – in the next number of years will be central to the new document.
With the previous roadmap, a steering group consisting of both volunteers and staff from central, provincial, county and club levels undertook an analysis of all internal and external environments to shape priorities up to 2021 and the latest version will attempt to do the same.
Last weekend's Central Council meeting also saw the decision by the GAA's management committee to extend their special emergency powers until 21 May approved.
In view of the ongoing Covid-19 pandemic, the GAA temporarily set aside the standard membership deadline of 31 March for 2021 and agreed that a new date will be advised well in advance of clubs returning to training and playing.
Central Council also considered options for preserving loss of wages cover for injured players in the context of the financial challenges facing the body and agreed to return to the topic in the near future.