"No one believes more firmly than Comrade Napoleon that all animals are equal. He would be only too happy to let you make your decisions for yourselves. But sometimes you might make the wrong decisions, comrades, and then where should we be?"- George Orwell, Animal Farm
When Covid-19's claws started to tighten around this part of the world last spring, there were so many variables and unknowns about the invisible threat we were facing up to. No ask was too great of us as a people and we took the steps that were needed to wrap our vulnerable up as best we could.
With scant understanding of this virus and its transmission, club gates were chained and we dug in until we heard more.
During that initial lockdown phase I took great pride in the contribution my own club – like so many others – made to ensure those isolated were looked after. As so often before and during tough times, the GAA connected us all - even when we were disconnected.
In rural Ireland in particular, it has always been difficult to identify where "The GAA" stops and the community continues. Mostly, there is no space between them.
Twelve months have passed and the fault line between "The GAA" and GAA communities has never been wider.
It Doesn't Have To Be This Way
When all of this began, our vulnerable cohorts were readily identifiable. The elderly, those with underlying medical conditions and the immunocompromised required the greatest vigilance and our earnest efforts. Whilst those groups remain a priority, the journey to protect everyone has created a deepening wellbeing crisis.
The impact of what has been a monumental commitment to each other over 12 months may take a generation to redress. A silent mental health pandemic exists behind locked gates everywhere and we must face up to the reality of our physical health crisis just as evidence mounts that the overweight suffer most from the effects of Covid-19.
We are all taking on water and coping as best we can but the group who can no longer are our children.
In particular, children who were routinely active and participating in sport before this series of lockdowns are not coping. Behavioural patterns change, personalities become subdued and energy gets soaked up by screen-time. Those are the typical symptoms many will recognise but as the weeks tick by, health systems North and South have struggled to cope with mental health referrals as serious patterns of harm emerge. 
Like many parents who pay attention to research and best practice around all of this, my frustration gave way to a deep anger as I realised it didn't have to be this way.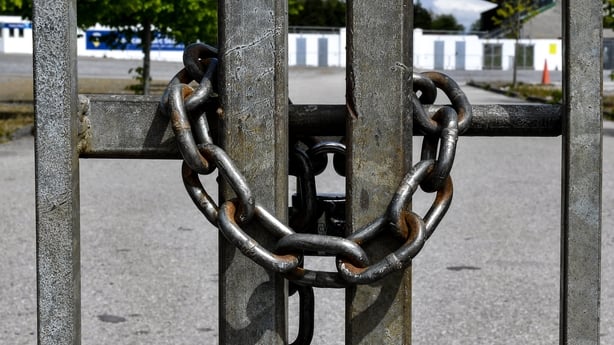 Led by Science
When the virus was subdued last summer and global research examined Covid-19, science began to peel away the layers of mystique. Vaccinations, treatments and understanding transmission have advanced our defences considerably. The learning continues but it was clear last autumn that transmission of this virus takes place, overwhelmingly, indoors.
In line with public health advice, the GAA had developed robust protocols around the delivery of our games and we had successfully resumed play. The marquee club competitions were running but, more importantly, our young people were thriving again.
Practice, friends, laughing, competition – where we all belong.
It is at this point, October, that the decision makers within the GAA failed their juvenile membership first.
Against a backdrop of poor imagery post adult county finals, a halt was called to club activity. With elite status achieved for the county game, any negativity had to be removed.
What about the kids? They weren't trusted – despite the research evidence outlining the lower risk of transmission amongst children.
Shortly afterwards, Boris Johnson's chief scientific adviser Patrick Vallance told the BBC that he was not aware of any evidence indicating Covid-19 transmission in children playing outdoor sport. Vallance's view has been echoed many times since by other eminent scientists.
England and Scotland have since made provision for children's sport outdoors up to the final step of full lockdown and many European countries protect it even during lockdown.
Why? Because they are led by the science and couldn't miss an opportunity to lift children off their knees.
Silence
There has been a conspiracy of silence on this issue from our major sporting bodies. In recent months, prominent sports people from all backgrounds have led the questioning of government in both Belfast and Dublin but not one "leader" from a national governing body has lent their support to the campaign.
Children's sport may create a fantastic world of connection, colour and artistry but it will never pay any bills. There is no question that sporting bodies are indebted to government for rescue packages that will sustain staffing and maintain the viability of high profile competitions. It is my hope that those issues are not linked as governments hide children's sport behind a broad "Stay at home" message.
In not giving a voice to the young people of our association since last autumn, the leadership within the GAA has abdicated on their primary responsibility as a community organisation for a second time.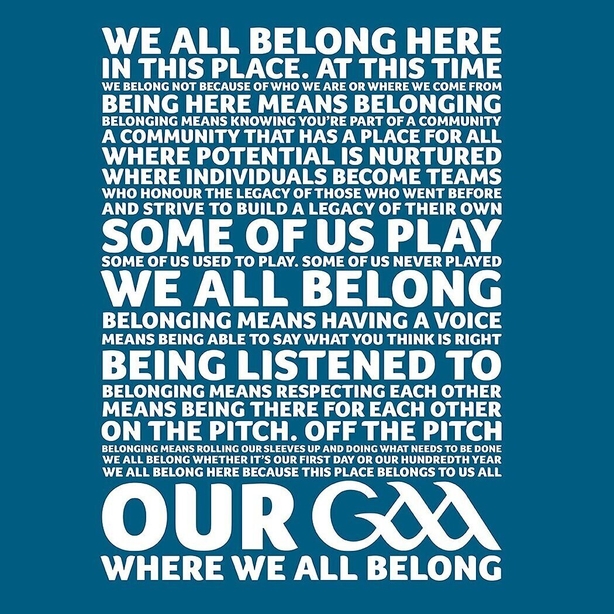 Community
Early in his Presidency, John Horan unveiled the GAA's Strategic Plan for 2018 – 2021. Central to the ambitions set out in the plan was "Our Mission", which included:
We promote individual development and well-being (sic) and strive to enable all our members to achieve their full potential in their chosen roles.
"Our vision" is that everybody be welcomed to participate fully in our games and culture, that they thrive and develop their potential, and be inspired to keep a lifelong engagement with our Association.
Community is at the heart of our Association.
Everything we do helps to enrich the communities we serve.
We foster a clear sense of identity and place.
We support our members in contributing to the well-being of their respective communities.
Ironic.
Ivory Towers
Perhaps the greatest symbol of the disconnect between decision makers at the top of "The GAA" and GAA communities has been the decision to close pitches, despite what is known about how best to manage the virus.
The anger felt at the lack of understanding of what people needed in desperate times has been significant. Everyone, but in particular families, locked in their homes with no outlet are crying out for a safe space where they can be active and have a purpose.
It may seem logical in an ivory tower to remove insurance and think Gaels will walk past their club during permitted daily exercise and simply peer through the bars at the pitches, posts and white lines. Of course that is not what has happened.
Croke Park have been entirely ignored as GAA clubs everywhere reach out to their communities and provide green space for safe exercise but it underlines the total disconnect between Napoleon and the lesser animals.
In the absence of leadership at the top, it has been comforting to see the leadership taken by our clubs in acting like a community organisation.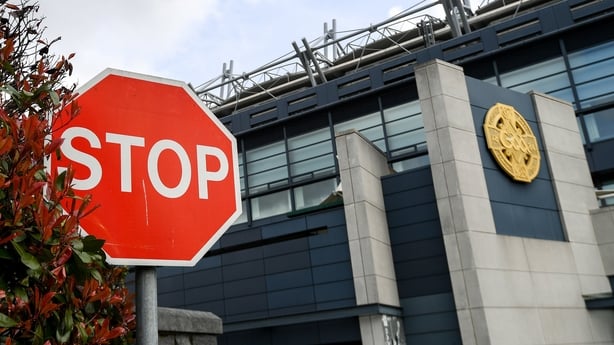 Self-Imposed Barriers
Following England's lead, Stormont are expected to move to allow sport for young people to resume outdoors in the coming weeks. Soccer, Rugby, Hockey, etc. will quickly provide environments for our members to begin to find their feet and rebuild their confidence and identity as sports people.
The GAA's next challenge is to support those young people who will be permitted by public health to return to their clubs in an organised fashion and to resume our games. Every child matters and any self-imposed barriers to participation should be discarded.
There is a school of thought that the GAA should only move as one in any resumption but that attitude will again fail our young people. After all, there were six counties left behind last summer as the association mandated a return to games and there are only six counties with their coaching and games staff furloughed. Exceptions can be made it seems.
Opportunity to Lead
Children in this country are crying out for help and the science tells us it can be provided safely through sport. The opportunity to lead on this issue has by-passed the hierarchy of the GAA to date but it is never too late to do the right thing.
If we are truly a community organisation then we will move mountains to take every opportunity to reach out and help people and every day that passes adds to the wellbeing crisis among our communities. Every day matters.