Westmeath GAA officials remain committed to significant development initiatives in the coming years despite the ongoing turbulence of the Covid-19 pandemic.
By their own admission last year was simply about keeping heads above water as games and revenue ground to a halt for long periods.
They returned a small surplus of €10,000 in that period but Westmeath GAA head of operations Patrick Doherty says that 2021 – despite the continuing challenges – must be about more than waiting to see what happens.
Upgrading TEG Cusack Park, developing a Centre of Excellence for teams across all codes, establishing a new coaching programme, publishing a new overall strategic plan, and encouraging greater diversity and inclusion across their clubs and administration are all key goals.
"We had serious plans for development and we still do, that's the bottom line," Doherty told RTE Sport.
"We are working on our strategic coaching plan and will report to our management committee this week on that matter. We were part of the GAA's recent demographic study and, out of the findings, our new coaching programme will be developed.
"We would also look to have an overall strategic plan for the county come to fruition in 2021," he added.
"There were plans in the pipeline for a centre of excellence for all Westmeath teams. That project is moving a little slower than we'd like but it's very much in our thinking that we would have a training base for Westmeath teams and hopefully we will see that in the next few years.
"At the moment our home ground at TEG Cusack Park does need some refurbishment too and, of course, this is all on top of supporting our teams. So, there are a lot of serious challenges and a lot of work is ongoing."
At the start of March, a historic fundraising campaign was launched to help meet some of the costs that 2021 will present.
It's a campaign that has united all inter-county hurlers, footballers and camogie players across the Lake County.
For the first time, their GAA boards and players have joined forces with the Ladies' Gaelic Football and Camogie Associations to present the 'Westmeath Movathon Lake County Challenge'.
The 'Movathon' will benefit all organisations as well as helping to meet costs for work on TEG Cusack Park.
The fundraiser runs until Easter Monday and asks Westmeath followers across the world to make a 75km virtual walk, swim or cycle in this period without moving outside the 5km limit.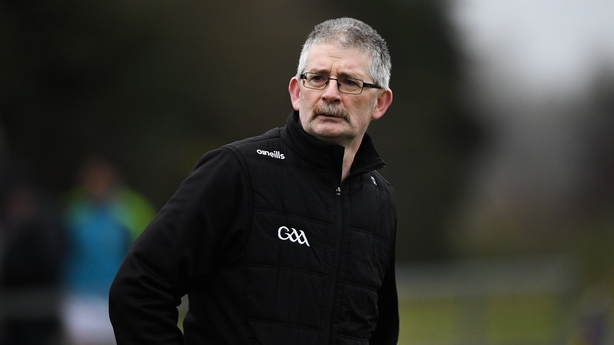 Doherty says it has been heartening to see all units of the county's Gaelic games fraternity join forces.
"In 2019, our former chairperson Billy Foley was anxious to increase our collaboration with the ladies' football and camogie boards," he said.
"As a direct result of that we have representatives from both codes on our county management committee and we are definitely one of the first county boards to have that collaboration.
"It has been terrific and all credit to Billy for that. Frank Mescall is our current chairperson, and he is anxious to continue with that collaborative work.
"We are all working well together on the Movathon, and I would hope it's a template for the future. We're very much aware that our association needs to be all-inclusive and I was delighted that the new Uachtarain Larry McCarthy announced recently there would be female representation on each of his committees. I would hope that, relatively quickly, that becomes natural and the norm."
From an overall perspective, Doherty reiterates that Westmeath GAA is in good shape but cannot afford to be held back by the uncertainty and bleak financial outlook for the 2021 season.
"There are serious challenges ahead and the massive one is financial obviously. Our county committee saw all income slashed in 2020 even though we broke even after it. Without the help of the GAA and the Government that wouldn't have happened and that financial aid, the way packages for counties were delivered, got us through the year.
"There is no guarantee of government of GAA support for 2021 but we hope it will come and we are hoping that at the back end of the year we might be able to get some people through turnstiles again.
"For now, we have to accept reality and please God vaccines will be rolled out and we can get back relatively quickly because we have to start pushing on too, we cannot sit on our laurels.
"We spent 2020 wondering how we would get through the year and we did. Now we really need to push on.
"Our hurlers are in Division 1, our footballers are in Division 2, our ladies' footballers were in an All-Ireland intermediate final a few months back, and our camogie team are at senior level following their intermediate success of 2019.
"On the field of play we do quite well. Off the field we are not waiting around for things to happen. We have seen from the Movathon so far how great the GAA support is in Westmeath and we do feel the supporters are craving more success."
In this regard the prospect of playing another Leinster football campaign in the shadow of an unstoppable Dublin juggernaut can hardly be too appealing.
When the new football championship proposals are voted upon at Special Congress it should indicate a huge appetite for change.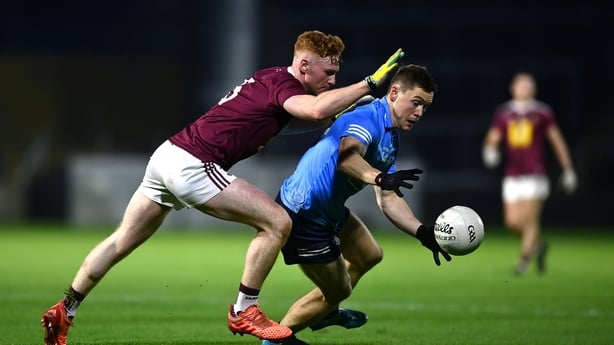 Doherty concedes that Dublin are way ahead of everyone else in the province but says it shouldn't stop teams from having a crack at them.
"In fairness to Westmeath and Jack Cooney, and it's only a small consolation I know, but in terms of score-line we were the second-closest to them in 2021.
"I know ours was a first-round game and Dublin only improved as the year went on, but we cannot be shirking away from them either. They are an outstanding organisation and team with outstanding footballers.
"If we are learning lessons from Dublin it's the need to develop our own strategic coaching plan," he adds. "We need to improve our coaching standards across boards, clubs and development squads to ensure we are producing 23-25 year olds who can play intercounty.
"That's top of our agenda.
"For now, it's about getting this plan and the others in place for 2021. To get working we need to raise funds. We know the supporters are there and they have shown that so far with their enthusiasm for the 'Movathon'. They are remaining connected through this pandemic and it's a hugely positive sign for the county."