Siobhan McGrath says she would back a move to bring the Camogie Association, the GAA and the LGFA together into one organisation.
At the end of last year the Gaelic Players Association (GPA) and the women's equivalent (WPGA) voted overwhelmingly to amalgamate into a single body representing around 4,000 inter-county players.
To mark International Women's Day McGrath was one of 100 female players awarded a GPA scholarship for funding, which is to be used as she continues her third-level studies.
"100%, definitely - I think it can only have positives for camogie and ladies football," the 20-year-old says when asked about unifying all the associations.
"When Liam O'Neill was president (of the GAA) he pushed for that, and it feels like camogie and ladies football are not really reaching out in the correct way to get it amalgamated.
"I know from my own experience here in UL (that) the GAA club is all the one. You can really see the benefits of that, and it would only be the same really if they all went under the same umbrella.
"Here we get all the same facilities, same supports, same resources - I don't see why you wouldn't want to pool all your resources together.
"There would only positives.
"It's the same in my own club. The hurling and the camogie work together all the time and I don't really understand why it hasn't happened yet (at inter-county level).
"It's 2021 and we're still three separate organisations. It really doesn't make sense. A lot more people are talking about it now, and it's more of a conversation.
"You'd really hope that in the near future they can come together."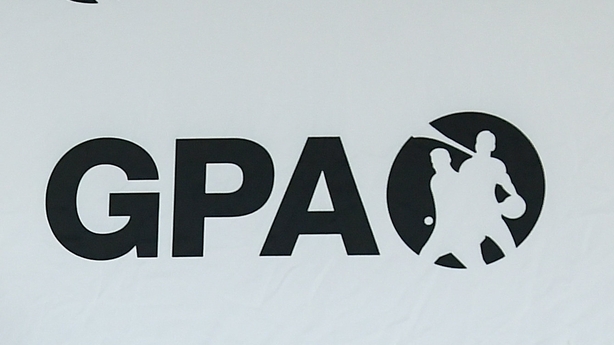 It's a point that the Sarsfields woman feels strongly about, suggesting that dissenting voices are few and far between, be that at club, third level, or amongst inter-county players.
"Anyone I've spoken to can only see the positives," she continues.
"I have seen the odd person on social media say that the camogie or ladies football would be left behind, but I really don't think that would happen at all.
"The more resources and the more money that is put into camogie is only reaping benefits. There's more emphasise on media and sports science, and all of those sorts of things can only bring on the game more and more every year.
"If you were to look at any of the All-Irelands in the last few years compared to even 10 years ago, the standard has been raised all the time.
"That's because there is more money and sponsorship being put into it."
There is hope that collective inter-county training might be possible from early April onwards, but it is dependent upon Covid-19 numbers coming back down.
Reflecting on a peculiar time in history, McGrath believes that 2020 showed how proper exposure is so significant in terms of increasing the popularity of camogie.
"Covid nearly helped camogie in a way because there has never been so many live games (available to watch) before," she says.
"There's definitely more respect for the game, but there is a massive journey still to go. It clearly isn't at the destination it wants to be just yet.
"If you look at our (All-Ireland) club win last March because it was on TV it got a huge amount of coverage. A lot of people who wouldn't have an interest in camogie were saying it to me afterwards that they watched.
"That just shows that people will watch it if it's on. It's just about having a platform for that. This year with the county nearly all the games were live streamed.
"It's crazy to hear the amount of people that were watching them from all over the country that maybe wouldn't have a massive interest in camogie, but were watching it because it was on.
"Hopefully they're leaning something from that - that you need to keep pushing advertising, and you need to keep talking about it more than anything.
"I think we've a massive journey to go but it is going in the right direction."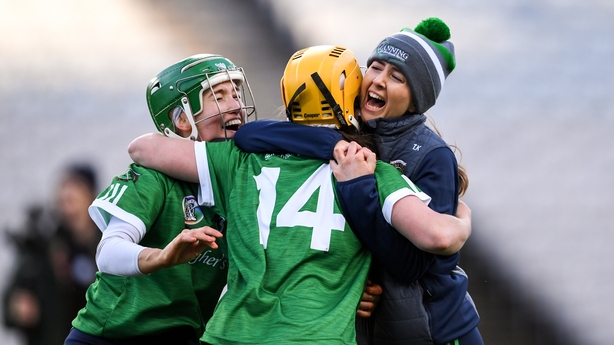 Last year started out very well for McGrath with that senior club All-Ireland  title with Sarsfields, dethroning the four-in-a-row chasing Slaughtneil of Derry.
There was a nice personal accolade after the final when she was named the AIB Club Camogie Player of the Year.
But the year finished on a low as Galway relinquished their All-Ireland title to a resurgent Kilkenny side.
The 2019 triumph was just a third senior title for the Tribeswomen, but it was one which McGrath missed after taking the year out to prepare for her Leaving Cert.
Reflecting on the bad timing, McGrath admits it was a frustrating turn of luck.
"It was a tough one to take, but of course I was delighted for the girls," she points.
"You play with them all the time and you see the dedication they put into it. Of course you're sickened that you're not involved yourself.
"I was delighted to be back last year but you're still chasing that All-Ireland that you missed out on.
"Hopefully 2021 will bring more success."