Tomás Ó Sé welcomes the move to tackle 'professional fouls' in Gaelic football but is concerned that including it under the black card rule could make life even more difficult for referees.
GAA Congress voted on Saturday to trial rules in both hurling and football this season that would award penalties and sin-bin offenders for fouls denying a goal-scoring opportunity within the 20m line and arc.
Unlike hurling, the sanction in football is tied to the existing black card rule, which puts the onus on referees to decide that a player has "deliberately" pulled down, tripped or collided with an opponent.
For the five-time Kerry All-Ireland winner, that creates the potential for further confusion, given the subjective  nature of what constitutes 'cynical' play.
"Was there a need for it? Yes," Ó Sé told RTÉ Sport.
"One thing that comes to mind for me is players in the dying minutes of close games, they don't care if they take a black card for the team as long as the opposition don't score a goal.
"You miss the last few minutes and you're back for the next match so you're not hurt that much.
"This rule would want to be very clearly explained to managers, players, supporters. There is a potential for grey area.
'This rule would want to be very clearly explained to managers, players, supporters'

Tomás Ó Sé spoke on @morningireland about the split season in the GAA and the use of penalties to deter cynical fouling

READ: https://t.co/XBYM2twRKQ #RTEGAA pic.twitter.com/oP8Uje1B0m

— RTÉ GAA (@RTEgaa) March 1, 2021
"The problems will arise for the ref in deciding whether a goal was actually on. He has to make that call.
"My issue with the black card is that you're asking the ref to get inside the head of a defender and figure out if it was an intentional, cynical foul.
"It's so difficult to ref. We question it in every single match, 'It should be a black' or 'It wasn't a black'.
"This could be worse again. Will other defenders in the area be taken into account in terms of potentially stopping that goal chance?
"The ref will have to make that call and it's a tough one. It could cause difficulties going forward."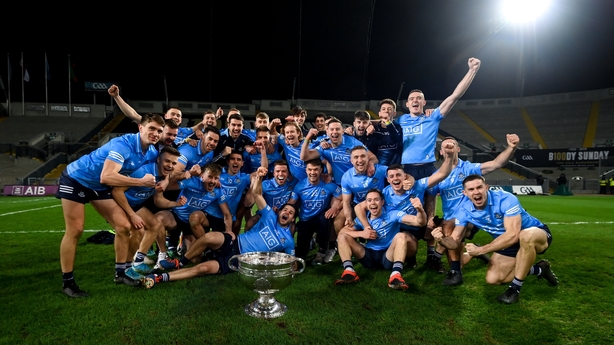 Ó Sé welcomed the decision by Congress to define a split season between inter-county and club championships, with the All-Ireland finals scheduled to be completed by July from 2022.
"I think a split season is really positive news," he said. "It's a huge step to have a clear, defined season for clubs at last.
"Players will now know exactly what will be happening and when. They can plan their season, they can have a life, they don't have to not know when their next match is.
"There probably isn't a buzz around that news right now because there is a pandemic and everything is overshadowed.
"It's a pity it took a pandemic to land it on the doorstep of the GAA."
Ó Sé said the next step would be to guarantee a rest period when there would be no games or training for any teams.
In previous years, county teams have been allowed to return to training depending on when they exited the championships.
"Hopefully, when It is up and running they will fit a month in for a complete switch off, where players might get December fully off or something like that.
"It's completely unsustainable for inter-county lads to do both for 12 months a year."