Kevin Walsh says the GAA needs to address the "advantage" Dublin have by getting to play so many games at Croke Park.
The former Galway and Sligo manager, who also won two All-Irelands for the Tribesmen as a player around the turn of the century, believes that Dublin can be caught by a number of counties if the others can improve their organisational structures.
Walsh spent the lockdown writing his autobiography, called The Invisible Game, with Daragh Ó Conchúir after resigning from the Galway job in September 2019.
Speaking on RTÉ's Sunday Sport, the Killannin man first acknowledged what Dublin have achieved since 2011.
"Numbers is massive, and Dublin have the biggest numbers," he began. "That's always going to be there - it's the capital city.
"But to be fair you have to give them credit. The organisation they've put around themselves up there is just massive. Bigger clubs (in Dublin) appear to have better organisation than a lot of counties so you have to give them huge credit for that.
"The way they hold themselves - the players - off the field and on the field... they're born winners and they've proven that."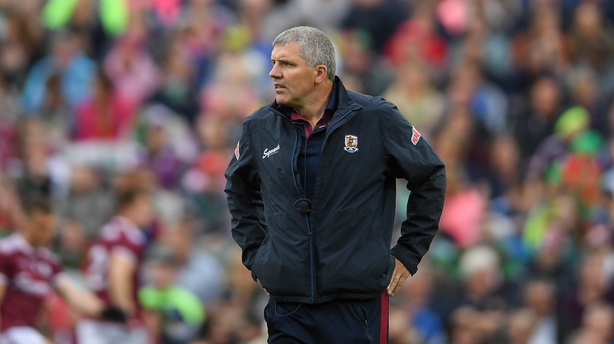 On the topic of Croke Park though Walsh argued that there is an advantage for Dublin.
In 2016, their 11-point win over Laois in a Leinster quarter-final at Nowlan Park was their first championship outing outside of Croke Park in a decade. Since then, the Boys in Blue have defeated Carlow by 12 points, Wicklow by 23 points, Louth by 26 points and Westmeath by 11 points, all at MW Hire O'Moore Park.
However, closer to the business end of the season, journeys outside the capital are rare occasions.
Omagh hosted the Dubs in the 2018 and 2019 Super 8s but they were the Blues' first All-Ireland series games on the road since a 2004 qualifier victory against Longford at Portlaoise. That year they also played at Páirc Seán MacDiarmada and Parnell Park, while they beat Derry in Clones in 2003, and Wexford in a Leinster quarter-final at Dr Cullen Park in 2002.
Allianz League games at GAA HQ have also become a more regular occurrence since 2011, when the footballers were on a double bill of action with the county's hurlers - both played the previous year's All-Ireland champions, Cork (football) and Tipperary (hurling).
The successful use of Croke Park for what was once called the "spring series" meant that it continued until last year, when, owing to Covid-19 restrictions, the clash of Dublin and Meath was played at Parnell Park.
The Dubs also used the venue for bigger league games, even before 2011, with defeats against then All-Ireland champions Armagh in 2003 and Tyrone in 2007, a match which marked the first use of floodlights at the venue.
Dublin appeared in seven of the eight NFL finals played between 2011 and 2018, winning five of them.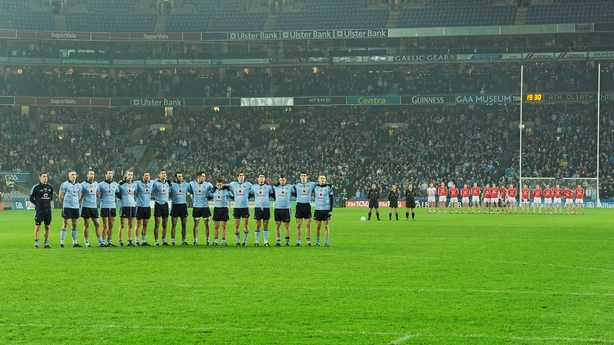 In Jim Gavin's time in charge there was always some version of the line that they were "happy to play wherever we're told" from the manager or his players when journalists asked about Dublin playing away from Croke Park.
But for Walsh, the idea that one team should get to use a venue that will host national finals more regularly that other counties is unfair.
"The Croke Park thing - you've asked about fairness. Is it financial, or is it fairness? Break it down to players and what they're up against in a home venue or an away venue, and there's obviously a little advantage in a home venue.
"How much it is, it's hard to know. But over a longer time it's been proven that the home advantage is important for teams.
"Where has that changed? When I was playing myself Dublin had Parnell Park and that was a home. Croke Park at that time was a national stadium for whoever got to it.
"That's changed now because the Dubs have massive crowds following them.
"If you look at what the odds would be for two teams playing home and away - the exact same teams - there is different odds, and the odds would be almost double the odds of home and away."
With Dublin having won the last six All-Ireland titles in-a-row, there have been various suggestions on how to make the All-Ireland championship more competitive once more.
These have ranged from re-arranging the provinces and introducing a B All-Ireland championship, to reducing funding in the capital and splitting Dublin in two, three or even four.
The panel debate the footballing landscape #RTEgaa pic.twitter.com/SqwzMMsegp

— The Sunday Game (@TheSundayGame) December 5, 2020
Walsh is less pessimistic, and argues that although counties might need assistance in getting there, it's just a case of improving the structures that some of the other teams have in place that will help them challenge Dessie Farrell's side.
"There are counties that have numbers (and) there's a number of counties that have traditions. Galway are one of those. Mayo, Kerry, Tyrone, Donegal... there's loads of counties there.
"They need to get their game up level with what the Dubs are doing in organisation and to be fair to Dublin they've done that. It's up to the pretenders to come out of the pack and get their houses in order.
"You'd talk about getting certain people in certain jobs or roles that are qualified. It's almost like a business now to be able to prepare like the Dubs are preparing.
"The Dubs aren't coming back (down) so it's up to the bigger counties to push the boat out, get their structures together and close the gap.
"The alumni, ex-players, there's business people that would love to be invited in to help out. There's some great supporters of every county there.
"Anybody who is doing the work in the counties is putting a lot of voluntary work and time into it. But I just feel there could be an awful lot more structure to getting the best people around you (and) to get them in to help out.
"Make it an open area for people to feel welcome in and bring their talents with them - it's not all about football.
"The Dubs are well organised around the backroom team. Everybody, and no more than us as management, you have to review what you're at.
"If you can review and see where you can improve, and be open-minded about it that you're not always doing it right... try to take it from other sports and see where you can improve.
"That's where the bigger counties have to go to catch the Dubs."