Incoming GAA President Larry McCarthy said his main priority at the start of his tenure was getting the games up and running as soon as the possibility is permitted by government.
McCarthy was formally ushered in as the 40th GAA President at this afternoon's virtual Congress, replacing John Horan. 
The new President, from Bishopstown in Cork City, has been based in New York since 1985, serving as secretary and then chairman of New York GAA for a cumulative total of nine years, latterly becoming a member of the GAA Management Committee. 
McCarthy is the first ever overseas President of the GAA, though he will be based in Ireland for the next three years. Having already been vaccinated, he flew into Dublin on Wednesday and is currently isolating in the capital. 
"Get us back on the field is the main objective and then work from there," McCarthy told Saturday Sport on RTÉ Radio 1. 
"Get the clubs back up and running and get them alive and kicking again and playing competitive sport. So the county boards can generate some income, so then they can fund bigger and better things in terms of the inter-county game.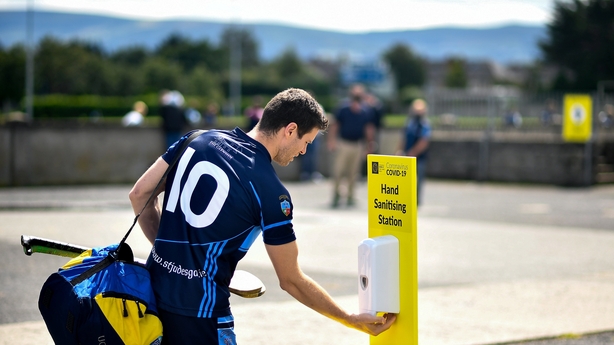 "Getting the clubs back up and operating in their communities is the main priority. Everything else will flow from that. Our business model is predicated on attendance. As soon as we have attendance back, we'll be able to generate some income. We'll be able to distribute that income back into the clubs so they can grow and develop."
McCarthy isn't hung up on whether the club or inter-county game comes first in 2021
"No, it doesn't (matter to me). We don't have any permission at the moment. Whatever permission we'll get, we'll use it and then move on from there.
"John (Horan) and Tom (Ryan) had very, very good relations with the government. I'll take my advice from Tom at this stage. If there's a benefit to meeting the government, we would hope that can happen."
Less than a fortnight ago, the GAA revealed an eye-watering loss of €34.1 million for the year 2020, the association inevitably hit hard by the pandemic and resulting loss of match-day crowds.   
"Our business model is predicated on attendance," says McCarthy. "We're not like a Manchester United or an NBA team which generate a lot of income from their media and their sponsorships. 
"We depend on game-day income. So, the sooner we're back playing and we have competitions going, that will generate the income for us.
"Our television negotiations are going to open up next year and most sporting organisations around the world will go straight to the bottom line and take what's best. That's not what we're about. 
"We have other considerations in terms of being a community association. We will take whatever is best for the GAA and look at. It's difficult to move away from a business model where you are a community organisation and where you are dependent on game-day income."
As regards the often fraught matter of broadcasting rights, the GAA commercial director Peter McKenna recently floated the possibility that Amazon Prime could be among the bidders when the present deal runs out at the end of 2021. 
McCarthy wasn't especially committal on the topic, stressing again that the bottom line wouldn't rule all when it comes to divvying up TV rights but he nonetheless pointed out that an open competition was in the GAA's interest.
"It's an open competition for the rights. They will put out to tender and then the tenders will be considered. It's not necessarily totally the bottom line that we will be guided by. But an open market is critical so that we can generate revenue from those rights. You don't want to be in a circumstance where there's a monopoly because then we won't get the value that's associated with our product.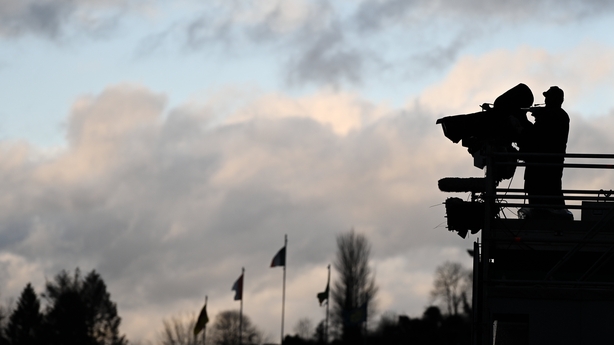 "I'm talking in business terms here but that's the approach you have to take to those negotiations. We're very much more than a product, we're a sport, we're a community organisation. But that's the approach you have to take when it comes to media rights.
"I'm all in favour of competition. The product will do better as a result of having competition in the market-place. And ultimately, we will do better as well."
As regards the specific rules up for debate at the Congress, McCarthy backed the eventually passed motion intended to curb cynical play (Motion 20), which would punish a 'cynical foul' within the 20m line with a penalty and a 10-minute sin bin for the offending player. 
"It is a serious effort to cut that out. I don't think there's a sport in the world, particularly at the elite level, where there's not a little degree of cynicism at times. The last desperate tackle to prevent a score late in the game.
"This rule has the potential to clean that up and eliminate it and I think we'll have a better game as a result of it."
We need your consent to load this SoundCloud contentWe use SoundCloud to manage extra content that can set cookies on your device and collect data about your activity. Please review their details and accept them to load the content.Manage Preferences