Gaelic Players Association boss Paul Flynn has written to GAA director general Tom Ryan requesting that the cynical play/sinbin/penalty motion be withdrawn from Annual Congress this Saturday.
In a note to GPA members, Flynn revealed that 70% of inter-county hurlers and 54% of inter-county footballers who were surveyed on the matter did not support the motion.
Even some of those who did agree with the motion had reservations and many "caveats".
This morning the GPA have called for the GAA to defer the motion until Special Congress later this winter, like other contentious motions which have already been moved back.
"We have written to the GAA director general Tom Ryan today requesting that motion 20 on Saturday's GAA Congress Clár is deferred until the Special Congress later in the year. This is the motion that purports to deal with cynical play," Flynn's note reads.
"Thanks to all of you who engaged with us in the last week to express your views on the motion. Inter-county hurlers overwhelmingly rejected the motion (70%) while among those who were in favour of it, multiple questions were raised, clarifications sought and amendments suggested.
"While the number of footballers who were against the motion was lower (54%) again the majority of those who said yes did so with multiple caveats.
"We would also further question the way in which this motion is being introduced. It would appear to be one of the most contentious motions to be brought before Congress this weekend and we do not believe an online video call will allow opportunity for it to be properly debated.
"Many other less contentious motions were delayed until a Special Congress later in the year and we believe this should also be the case with motion 20. These concerns from players had been raised by the GPA through our representation on the standing committee of playing rules."
The cynical play motion was only tweaked two weeks ago.
It now calls for a sinbin and a penalty puc or kick to be awarded if a cynical foul is committed to an attacking player inside a 20m semi-circular arc.
The offence must be one that is deemed to prevent a goal-scoring opportunity.
As things currently stand there appears to be widespread support from counties to pass the motion at Saturday's Congress.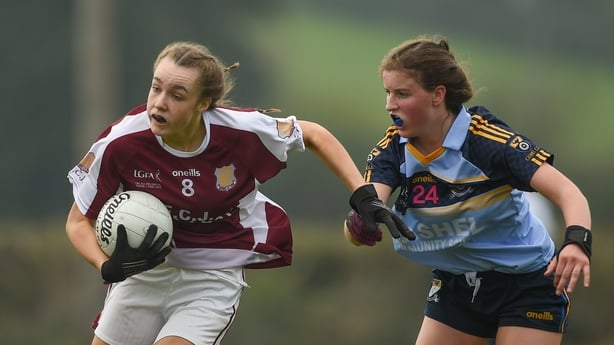 Meanwhile Leinster GAA's Post Primary Schools officials have decided that none of their school competitions for 2021 will be played.
In a letter to counties, the Competition Control Committee of Comhairle Iarbhunscoileanna Laighean explained the decision that had been taken.
Officials cited the lack of a necessary window for their games programme as the key influencer of their move.
However, the provincial post-primary governing body also said it would look at the situation again after Easter and see if any games, especially at junior level, could be presented at that stage.
"With Level 5 restrictions in place until April and school games only possible when in Level 2, the window to play and complete competitions just will not be there," the letter read.
"We know this decision will come as a great disappointment to all those hoping for Post Primary Schools GAA activity, but the decision has been made and communicated at this time in order to bring greater clarity to the situation, especially for those students preparing for state examinations.
"We will revisit however, whether it might be possible to offer anything by way of a games outlet after Easter. Should the opportunity arise to have some limited activity around Junior Cycles, in particular, every effort will be then made to do so. It is an unfortunate situation but that is the grip Covid is having on society at this time."
Thanking teachers and coaches for their understanding and acknowledge their efforts in preparing school teams for competitions under very challenging conditions this year, the committee said that while competitions were not going ahead, the work done with teams has been very beneficial.
"It brought some degree of normality for students in what is anything but a normal year! Finally, I wish you a safe return to the classroom in the coming weeks and hopefully in the coming months, we will see a return to activities as we once knew them," the letter concluded.
Munster GAA have also cancelled their post primary schools competitions. The Council's Post Primary Schools' committee informed schools of the news last night.