When discussions about Gaelic footballers greatest ever midfielder come up, there are always a few names that are guaranteed to be mentioned.
Jack O'Shea and Brian Mullins are the obvious two for anyone of a certain era. O'Shea led perhaps the greatest football team ever as Kerry dominated the game from 1978 to 1986.
Mullins meanwhile was part of a Dublin side that took the county, who had been beaten Longford, Laois, Kildare and Louth in the early 1970s, to All-Ireland glory in 1974. They went on to appear in six All-Ireland finals in a row, winning three, before claiming their final title of the era in 1983 (although Mullins wasn't one of the so-called '12 apostles' having been sent off for a wild pull back on Brian Talty that day against Galway).
In the 1990s Anthony Tohill was a stalwart of a Derry side that battled through an Ulster which was similar then to what it is today and won a first, and to date only, Sam Maguire for the county in 1993. The Swatragh man went on to appear in three All-Star teams.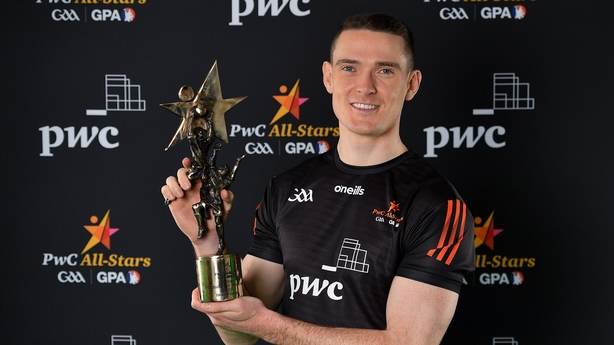 Undoubtedly, even if he was to hang up his boots in the morning, Brian Fenton has earned a right to be talked about in those circles.
In a senior career with Dublin that started in 2015, he's already won six All-Ireland titles. He's now won two PwC GAA/GPA All-Star Footballer of the Year awards, becoming just the second player to do so after Meath's Trevor Giles. On top of that, he's been included in the All-Star team in five of his six seasons with the Dubs.
He's never lost a championship game at senior level, and with his 28th birthday due next month he still has plenty of time to add to medal haul.
A sign of the respect in which he is held came in the form a text the Raheny man received over the weekend after picking up his award in RTÉ.
"I got a message last night from Jack O'Shea," he said.
"He got my number off someone I knew as well. That came in - your phone is blowing up with WhatsApps and tweets - but I came across his and that was a lovely moment and I text him back.
"I obviously never saw him play but he's always regarded as the gold standard, and a standard that you're always trying to achieve. So that was a lovely, lovely moment last night."
A proud moment for anyone to get that sort of recognition, but for Fenton is was particularly touching. His father is from just outside Killarney,
"You don't get too much from him but I sent him a screenshot of it today so we both have it," said Fenton.
"I remember I was at a Kerry game when I was 12 or 13 and we were sitting a couple of rows back in the Hogan Stand. Jacko - I didn't know him, I was a child - he was walking up the sideline to do some punditry.
"There was a bit of cheering from the crowd and my dad stood up and roared, 'Go on Jacko!'
"He wouldn't [usually] be massively cheering or anything like that but with that reaction I was like, 'Jesus, this fella must have been good.'
"So it obviously meant a lot to the family. For people like that to reach out to you it's very kind. I said to my sister sitting beside me, remind me to do that in 30 or 40 years' time to text that player. It's a lovely touch, a really nice touch."
Brian Fenton wins the 2020 PwC Footballer of the Year award - 'It's probably caught me by surprise, looking at the other nominees. I'm incredibly honoured and humbled' - Watch live now on @rteone and @rteplayer pic.twitter.com/Yzedykdjtz

— The Sunday Game (@TheSundayGame) February 20, 2021
This Dublin team, as peculiar as it might sound, are almost into a period of transition - or at least in the early phase of it.
If you take the team that started the 2019 drawn All-Ireland final against Kerry, two have left the panel (Jack McCaffrey and Paul Mannion) while Michael Darragh Macauley has retired.
Diarmuid Connolly, who was introduced as a substitute that day, has also called it a day for Dublin, while the likes of Paddy Andrews and Bernard Brogan have also bowed out in the last 18 months.
Fenton is blunt - he doesn't believe the absences will have much of a negative impact on the Metropolitans. For him it's a case of missing the players for what they did for the squad dynamic.
"If you were to turnaround at the start of last year and say that Brian Howard and Paul Mannion won't be starting an All-Ireland final, or any game, you wouldn't have believed them.
"You look at the likes of Sean Bugler and how Niall Scully thrived and progressed got his All-Star.
"Paddy (Andrews) would be the type of character who'd hold court. Any social event, he was the ring leader, the ringmaster - gags, introductions, initiations. That's very important, what people offer. 
"Michael Darragh, similarly, he'd be very into his yoga, and would lead yoga, mindfulness and meditation sessions. What those people offered will not be replaced in our group.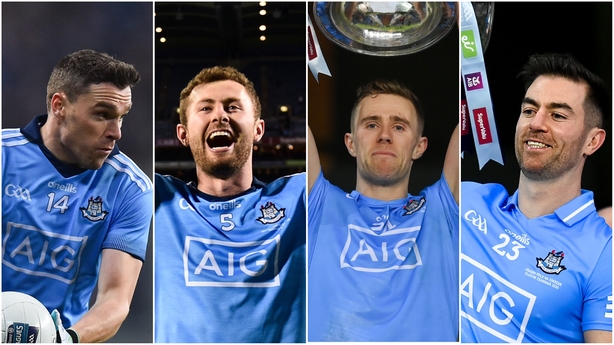 "On the pitch, I wouldn't be worried too much. We have standards and performance indicators, and we're always trying to hit them. You'll miss the lads off the pitch. That'll be where we feel it the most."
When pushed on the idea of winning multiple All-Irelands and a player could end up lacking for motivation, Fenton's own intentions seem clear.
"Jack spoke on Bernard Brogan's podcast very openly and honestly about that period between replays and stuff like that.. Jack obviously has his career and stuff and similarly with Paul Mannion, but hopefully he'll be rejoining us.
"Paul has achieved everything and has just said 'look I want to go and pursue other things in my life' and that's important.
"From my perspective, I think there is loads of time after when I'm 32 or 33 or 39, whatever Clucko is, to do other things in my life.
"I just love playing Gaelic Football and that's where I get my kicks."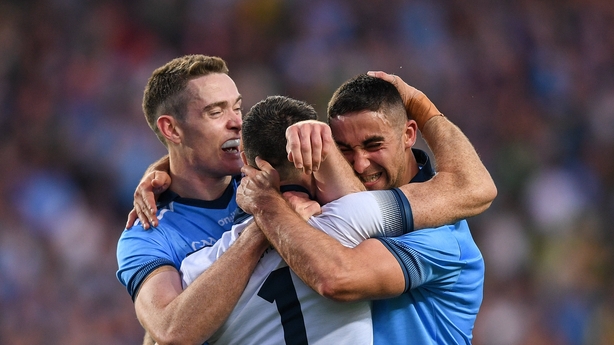 On the theme of the now 39-year-old goalkeeper Stephen Cluxton, Fenton calls him "a freak in the best possible way."
The Parnells man made his Dublin debut way back in 2001 against Longford, but there doesn't appear to be any sign of him hanging up the gloves just yet.
The now annual outrage (faux or otherwise) from Dublin supporters over Cluxton's exclusion from the All-Star team is in full flight once more.
"He doesn't care too much for All-Stars I'd say," Fenton points out.
"Everyone knows Stephen Cluxton is the greatest, everyone knows that and it doesn't take an All-Star in 2020 to remind us of that. Everyone knows he will always go down as the best ever. I'm just so lucky to know him personally.
"Just as I look over my laptop screen here, I see a picture from Philly McMahon's wedding and it's me and Stephen Cluxton in one of those photo booths. I have pictures of Stephen Cluxton all around my house, it's a bit weird!
"He's just a legend."