Tipperary senior football manager David Power believes the Allianz League has to go ahead in early summer if it is feasible amid growing uncertainty about the 2021 competition.
On Wednesday, a return to inter-county training or games was delayed until Easter at the earliest after Government representatives clarified that inter-county Gaelic Games activity is not covered under the current Level 5 exemptions for elite sports.
It had been expected that the Allianz Leagues might begin around Easter after a period of pre-season training but that timeline will now have to be re-examined.
Power, who led Tipp to their first Munster SFC title in 85 years during the delayed 2020 championship, told RTÉ's Game On why the league remains vitally important for counties such as his own.
"I think the league has to happen in some shape or form," he said.
"Just from a football point of view, I think 90% of counties, the league is nearly more important than maybe the championship in many ways.
"So I think the league really has to happen and I think it would be very fair in terms of playing the league maybe in May or June and then it will be like last year, club in the summer and then come October time they'd be back with the county.
'We'd need four weeks minimum' - With uncertainty over the start of the 2021 season, @TipperaryGAA
football manager David Power explains the preparation time required for an inter-county team pic.twitter.com/1E1amU2wlH

— RTÉ GAA (@RTEgaa) February 11, 2021
"I wouldn't have any issues with that but for us now we just need dates because all the players are on different programmes at the minute and we're trying to keep them motivated but it's very hard to keep the players motivated at this moment in time when ultimately we have no dates.
"And I know to be fair to the GAA and the Government, no one really knows either but it's tough going from that point of view. But I find it hard giving out about that when I see the programme there on Monday night and it is kind of frightening so we have to take it all in some perspective."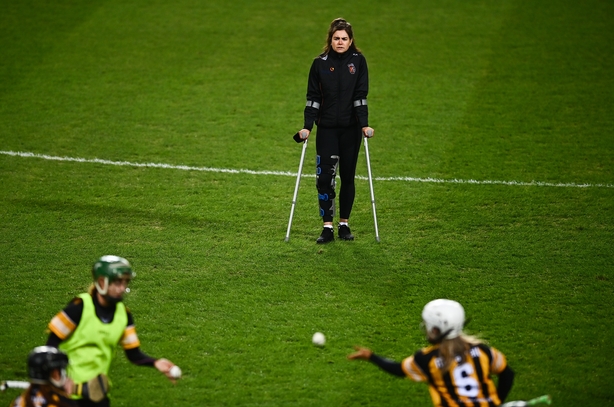 He added that he and his panel would "definitely need a period of 4-6 weeks of prep" before the start of any competition.
"The ideal situation would be mid-April and then maybe you'd be ready to go in mid-May but you definitely would need four weeks before you could really think about it," said Power.
Speaking on the same programme, Kilkenny camogie player Katie Power explained that the "most frustrating thing for players" has been the fact that they have been in the dark regarding updates and potential return dates.
"Players and management are finding out the same way as the general public are. I suppose to be kept in the loop a small bit would be nice," she said.
David Power added that the communication around recent developments towards managers and players has been "poor" and there needs to be more "direct communication with managers".
"They should be keeping us up to date. I'm finding that I'm finding out through social media and media. I find that very frustrating. I think there should be way more dialogue going on," he said.
"All the managers are finding that the lack of communication going on is very, very frustrating because we're trying to get organised trying to prepare players for the upcoming season and ultimately we can't really say anything to them."