In these times of Covid, it's hard to make predictions. Level 5 measures remain in place until 5 March.
The hope is that some restrictions will be lifted after that date. In a sporting context, inter-county GAA teams will be looking to see whether outdoor training can resume. If so the view is that sides will have four weeks to preapre for the Allianz League.
"It's just enough time," says new Sligo manager Tony McEntee, as he strives to prepare the Yeats County for a Division 4 North campaign and games against Leitrim, Antrim and Tyrone.
McEntee was speaking on RTÉ's Saturday Sport, and like the rest of his managerial colleagues, coaching sessions for now are being carried out remotely. For the 2002 All-Ireland winner with Armagh, it's a case of making the best of things.
"Zoom is fine. It allows us to engage, to communicate with the team and it's face-to-face in some aspects. It's something but it's not ideal."
On paper, Division 4 North has an intriguing look to it. Mickey Harte now brings his message to Louth; Enda McGinley is the new voice over Antrim, while Terry Hyland is entering a third year as Leitrim boss.
Sligo, after a disappointing 2020 where they failed to make much of a dash in the league's bottom tier and then couldn't fulfil their championship game against Galway because of Covid cases within the camp, now turn to somebody who boasts an impressive coaching CV.
McEntee joint-managed his native club Crossmaglen Rangers to back-to-back All-Ireland titles in 2011 and 2012.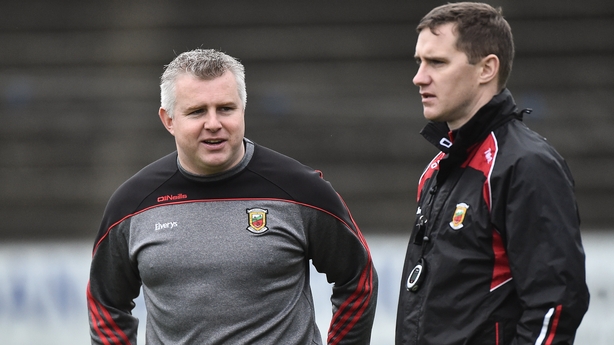 At inter-county level, he was part of Stephen Rochford's backroom team in Mayo between 2016 and 2018, helping them reach successive All-Ireland deciders in '16 and '17.
In looking ahead, McEntee was keen to stress the short preparatory time that managers have to get squads fully tuned up
"In a normal year it would be a competitive league but in the year that's in it it's completely up in the air," he outlined.
"The only team that has a consistency and structure is Leitrim and they'll be able to develop something based on what they've done last year and the year before under Terry.
"For myself, Enda and Mickey, we will have to adopt to what the players are familiar with rather than putting our own stamp on things because of the short window we'll have with them."
On that short widow, the Crossmaglen clubman will accept whatever length of time is decided on between the start of training and commencement of the league.
If that timeframe is four weeks, well "it's just enough time", according to McEntee.
"Realistically you would like six weeks," he added.
"Players are doing weights and various training programmes at home, so it's not a fitness thing; it's the high intensity part to it. That is the twisting and turning, the ball work under pressure and the contact they are going to take.
"And while I think players will be ready in four weeks, we are more likely then to have more injuries in the early part of the league. That will put teams under pressure. Six weeks would be ideal, but four weeks will just see us blow a lot of cobwebs off."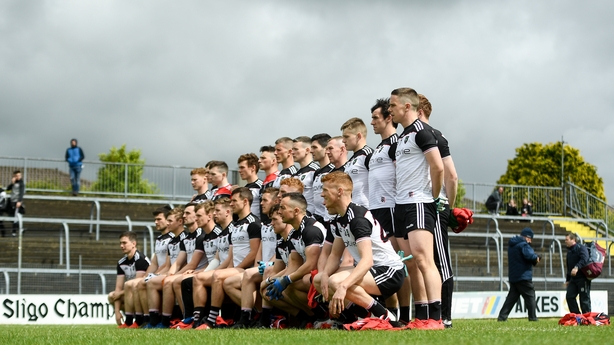 So why Sligo?
McEntee pointed to familiarity with members of the coaching team, and a desire to work with players who are keen to achieve much more than they have delivered of late, as the main reasons why he'll be now be making regular two-hour road trips.
"Joe Keane, who coached Sligo last year, and Sean Boyle the S&C coach - I worked with both of them in Mayo. I'm very fond of them.
"Joe talked about the positive mindset in Sligo and the young team that was there. A lot of the team are in their early 20s, with a few older heads, so there's a good blend there. It's a team that wants to achieve more than they've done in recent years - a team that wants to develop and improve.
"We all want to get out of Division 4 and then compete in the Tailteann Cup.
"We're in the difficult side of Division 4 - but of we win two matches, then have another game to get out of the division."