Adelaide Crows midfielder Ebony Marinoff has successfully appealed against a three-match ban incurred for a challenge on Greater Western Sydney Giants' Bríd Stack, which left the former Cork star with a neck fracture.
The suspension was the longest in AFLW history, but it was overturned following a lengthy tribunal hearing where Marinoff's legal representatives presented evidence for almost two hours, following on from last week's adjournment.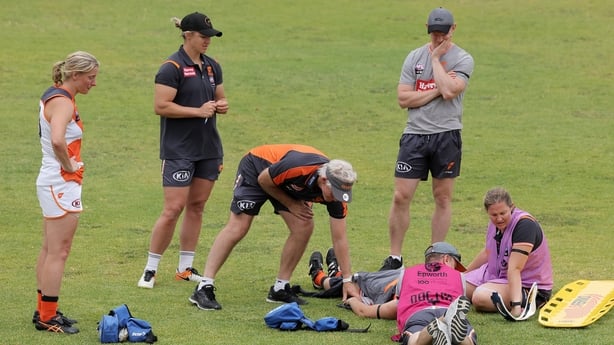 The 23-year-old's legal team withdrew video replay evidence that had led to the adjournment, instead relying on pictures of the collision to argue that Stack was the "moving party" when forceful front-on contact was made with a "stationary" Marinoff in a pre-season game on 17 January.
The appeal board's decision will allow the Crows' most influential player to line up against West Coast on Sunday in the first contest of a nine-game AFLW season.