Returning Laois manager Seamas 'Cheddar' Plunkett is determined that the county's hurlers won't "stand still" in the wake of Eddie Brennan's departure. 
Brennan resigned as Laois manager in November after two progressive and successful years in charge. 
The eight-time All-Ireland winner guided Laois to league promotion, the Joe McDonagh title and a stunning championship victory over Dublin during their annus mirabilis of 2019. The year just past proved more challenging but, despite a large dropout rate among the squad, Laois retained their Division 1 status and were only pipped by a point by Clare in the championship. 
Brennan ultimately resigned in late November, not long after off-the-record comments, in which he was highly critical of certain Laois county board officers, were accidentally aired on the GAA Hour podcast. 
The outgoing manager apologised to the county board, and chairman Peter O'Neill insisted it had nothing to do with his departure, but Brennan was out, subsequently taking the manager's job at Cuala.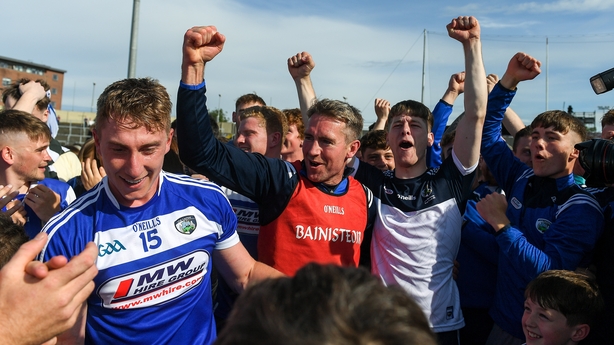 In response, the county turned again to Laois stalwart Plunkett, a former player during the 1980s and a central figure in the county's rise from its hurling nadir at the turn of the last decade. 
Plunkett managed Laois between 2013 and 2016, twice giving Galway a fright in Leinster before achieving a landmark championship victory over Offaly in 2015. 
Laois get another crack at the top tier in 2021 and Plunkett feels they're in a position to push on and improve.
"You often wonder are we improving incrementally as we go along," Plunkett told RTÉ's Saturday Sport.
"The standard bearers, in terms of how this is measured, are Limerick at the minute. You look at their development (plans) and underage success and, while it doesn't guarantee senior success, it's certainly helpful. On that, I'd say we still have a lot of work to do. 
"On the flip side of that - as a Laois supporter as I was the last couple of years - I think the team itself worked hard and are certainly in a position to push on and not just stand still.
"If we look at 2020, we played Wexford, Clare, Carlow, Kilkenny and Dublin in the league and then went into the championship against Dublin and Clare. I think there were some solid performances in that but nonetheless, we just won one match, against Carlow by a number of points.
"We know we've a hill to climb. We're going to be facing into the same league and championship this year.
"The next step is competitiveness and consistency against all these teams that are in the top division. Every match that we go into, we need to be looking at winning those matches. That's certainly what we will be doing."
During his previous spin as manager, Plunkett was also immersed in overseeing Laois's underage development structures. 
This time around, he will be freer to focus his attention purely on the senior team. Nonetheless, he maintains that underage development is where the key lies. 
"There's a huge amount to do in that. The last time I was a manager in Laois, I was deeply involved in looking at the development plan for Laois. It probably just didn't work out and I was a little bit frustrated by that.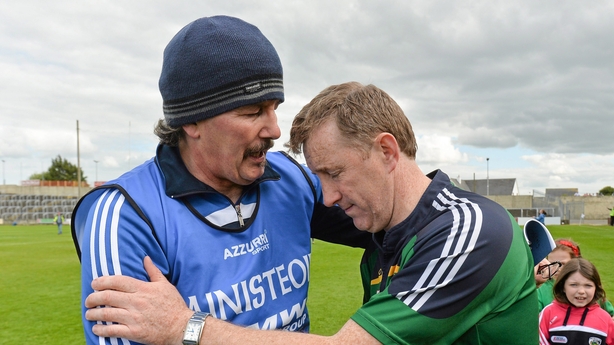 "This year, I'm just going to be solely focused on the Laois senior team. That other job will be left for someone else to do. But there is work to be done there, you can't dodge the bullet on that.
"If you're not doing better work at development level than the top level counties, how are you expected to catch up with them? It's common sense. Because they're not going to stand still either. 
"So, there's a lot of work to be done there. The impetus of underage success can benefit the senior team. 
"At the end of the day, the senior team that's there at the minute is the senior team that's there. And I'm quite satisfied that there's a committed panel in place that we've got to work with.
Plunkett was philosophical on the issue of player opt-outs, noting that other counties are in the same boat. 
"I've read a number of articles that Laois doesn't have everybody in there. No county has everybody in there. That's just a fact of life. Players are in different cycles in their life and may not be able to commit to something. But I'm certainly satisfied in Laois that the people that are in there are totally committed to it."
While Brennan's mistakenly aired criticisms of the county board made reams of headlines, Plunkett insisted he wasn't privy to the ins and outs. 
"I was a Laois supporter. I always will be. I supported Eddie and the team over the last couple of years. I'm not privy to the details.
"But I'll tell you one thing. There'll be no stone left unturned, no one will be let off the hook or allowed to take any shortcuts in terms of getting this team as best prepared as possible."