Spring 2020. The country is in lockdown as a result of rising Covid-19 cases.
And while individual members of GAA inter-county teams were training away within the confines of their homes, the Limerick hurling squad were asked not to partake in such solo endeavours.
Gearóid Hegarty, however, couldn't help but think that some of his colleagues were, in spite of the request, doing drills to keep them focused. He felt obliged to ring Caroline Currid, the team's sport psychologist, and ask for some direction.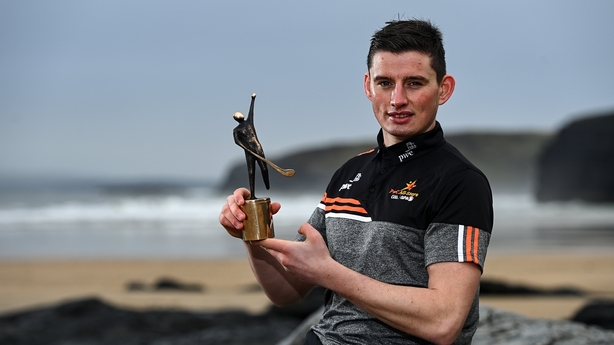 "Am I asking enough questions of the people in our group?"
That question was one of the takeaways from Hegarty chatting to the media on a day where he was named the PwC GAA/GPA Player of the Month for his performance in Limerick's win over Waterford in the All-Ireland SHC final.
The rangy St Patrick's man nailed seven points from play, which was was more than the Waterford starting attack combined and simply tore the Deise defence to shreds on a day where he collected a second All-Ireland medal.
But back to the phone call with Caroline Currid.
Hegarty takes up the story.
"I had to ring her. I mentioned the training issue and she said 'when you are told to take a break, you take a break. We want you fresh and hungry for training after the seven weeks'. When I heard those words I settled down. It was one of the most important phone calls I made over the summer."
Needless to say Hegarty has the height of respect for Currid. The Sligo native also worked her magic in helping the Tipperary hurlers and the Dublin and Tyrone footballers claim All-Ireland glory over the last decade.
"We have a built such a trust and loyalty with Caroline. It's the job of a sports psychologist to build that trust. We've had great chats with her, either in team meetings or one-on-one.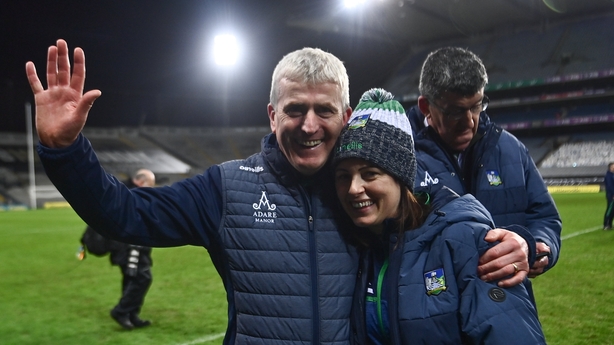 "Every team she's been with has won an All-Ireland. What she does have is a winning formula and we are blessed to have her on both a personal and team level. She was always there for us over lockdown."
Hegarty also asked more questions of Paul Kinnerk and Mikey Kiely, two key coaching figures in the Limerick set-up.
"The management team that John (Kiely) has put in place is incredible. I'd be quite a reflective person. After a match I'd watch back clips of myself and analyse what I did well and what I need to work on. Paul and Mikey are great when it comes to asking about how the opposition will set up and what is the optimum amount of gym work required.
"Again it's all about trust. As a collective we trust the management team. They are brilliant at ensuring we are mentally fresh for the challenges ahead. Plans and drills are set out for us and we follow that."
The ongoing pandemic has resulted in the return of inter-county training being delayed. The Allianz League is scheduled to commence at the end of February, though that start date may be pushed back. For Hegarty, he is quite happy to hit the pause button in these January, knowing well that things will crank up again for what will likely be a condensed league and championship season.
The Sunday Game panel have selected their Hurling Team of the Year. https://t.co/bzzBjOHfO0 #RTEGAA pic.twitter.com/XGD2SQxLNG

— The Sunday Game (@TheSundayGame) December 13, 2020
"I really haven't thought about the year ahead. I've made it my business to physically and mentally park things.
"You'll have a couple of weeks of hard training and then the league and then you're straight into the championship. I'm a school teacher and I'm back doing that remotely.
"When I look back on last year what I enjoyed the most was going training on Tuesday and Friday and to the gym on Monday. It was such a privilege. Those days will come again soon. I'll be back in the zone."