Much has changed since Mayo last beat Dublin in the championship in 2012
Bernard Brogan, Andy Moran, Diarmuid Connolly, Alan Dillon, Paul Flynn, and Ger Cafferkey, amongst others, have all retired from the inter-county game,
But the one constant seems to be Cillian O'Connor and his scoring prowess.
Eight years ago he kicked 0-07 as Mayo dethroned the All-Ireland champions in the semi-final. The following year he went one better but the team were beaten.
In 2015 he scored 2-15 as Dublin needed two games to get over the Mayo challenge.
2016 saw him display nerves of steel as Green and Red managed to pull a draw out of the fire, with the Ballintubber man kicking the late equalising point, before adding a further 0-09 in another replay defeat.
The following year it was 0-07 as the westerners fell agonisingly short once more. Last year he was sent off late on and managed just 0-03, which was reflective of the overall difference between the sides as the Dubs won by 10.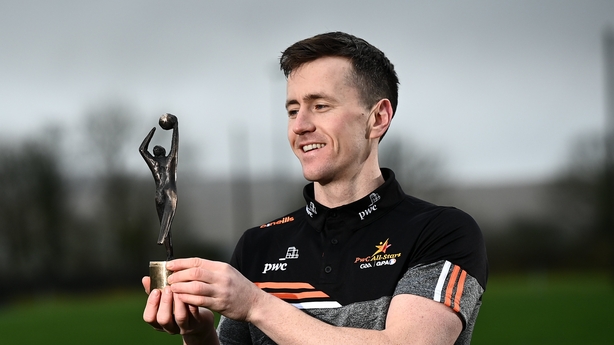 While there have been some stellar moments, it hasn't been all plane sailing.
There was controversy in 2013 as he kicked a late free over the bar when the westerners needed a goal. From Stephen Cluxton's kick-out referee Joe McQuillan blew the full-time whistle to consign O'Connor and his team-mates to defeat.
It emerged afterwards that there was some confusion over how long O'Connor thought was left when deciding against trying to work a move for a three pointer.
In 2016 he had a chance to force extra-time in the replay, but he pulled his late, late free-kick wide to the roars of the masses on Hill 16.
Then in 2017 he had the opportunity to give Mayo the lead in added time, but his effort came back off the post before Dean Rock won it with a placed ball of his own at the other end.
Of course O'Connor would swap it all for the ultimate prize and a trip up the steps of the Hogan Stand to lift Sam Maguire.
If Mayo are to do it this weekend, they need the 28 year-old firing on all cylinders. And if his performances this winter are anything to go by, he's in some of the best form of his career.
Speaking after picking up the PwC GAA/GPA semi-final player of the month for his performance against Tipperary, it's clear that O'Connor is enjoying playing again after knee surgery at the end of last year.
"I'm delighted to be back playing because I carried niggles and injuries for a while and you do feel guilty that you're not contributing to your team-mates and you're not carrying your weight and you're not helping.
"It's a horrible feeling when you're looking out at the pitch and you're not able to do anything from the sideline or you're just back from an injury and you're not able to do your job properly. 
"I do feel that is the toughest part. But I think the Covid lay-off gave me a chance to get things right, and it gave other players a chance to get injuries settled.
"The best part about being back is just being able to do your bit for the team and know that you're not letting anyone on your team down."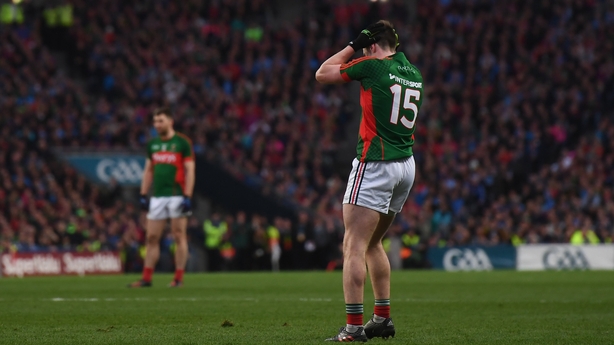 O'Connor missed all of the Allianz League games in the spring, while a quad problem kept him out of the Tyrone defeat in Castlebar, the result which ultimately saw the team relegated to Division 2.
If there were concerns over his fitness, he certainly dispelled them hitting 1-22 in their run to the Connacht title.
And then there was the All-Ireland semi-final and that record breaking 4-09 against Tipp.
2020 being what it was, an unusual and disjointed year in the career of an inter-county footballer, O'Connor hints that the break away from the game helped to rekindle some of his love for the sport.
"The first few years were a buzz for me because for all your youth you're dying to get playing with Mayo. So then when you get there it's unbelievable. You can't believe how lucky you are to be representing your county on the biggest stages.
"After a few years naturally you become accustomed to it and you become a bit more used to dealing with it. Which is good in one sense because you can learn from your experiences, but then maybe somewhere along the way part of you starts to take it for granted a little bit, or stops appreciating it as much as you should.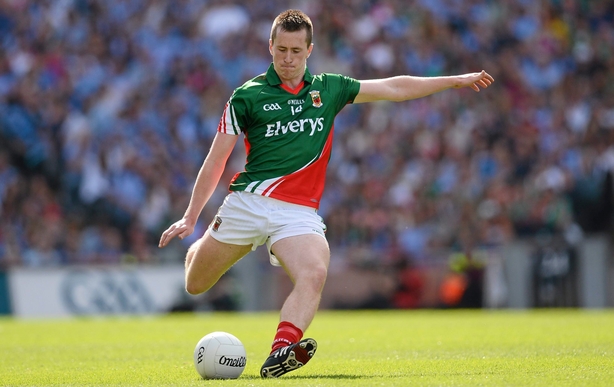 "Maybe, without going into it too much, the break over the summer there and the fear of losing this season made me, and I would suspect a few more of my team-mates, realise how precious it is and how fleeting and short a career is.
"You mention enjoyment - life is short, you have to do what you enjoy. We need to remind ourselves that we kick a ball around, play the sport we love, there happens to be 100,000s of people who love following it and take inspiration and joy from it.
"It's that balance between honing your skills as much as you can, and looking for tiny marginal gains all the time, and trying to get better, and little percentages here and there.
"There's balancing that with it's just a sport. I love playing it. If there was no one coming to our matches and we were playing in a swamp down the road I'd still be doing it.
"It's important not to lose sight of that. So it's balancing that hunger and drive for improvement with the enjoyment of knocking a ball around."
Mayo have five goals and it was Cillian O'Connor shining again in the confusion of the Croke Park fog #RTEGAA @RTE2 @RTEplayer pic.twitter.com/1VNFks5SKL

— The Sunday Game (@TheSundayGame) December 6, 2020
Tommy Conroy has impressed over the last few months for Mayo, scoring goals against Tyrone and Leitrim as well as a minimum of a point in every other game they've played since the return.
He's the new man in the full-forward line to go along with the experience of O'Connor and Aidan O'Shea.
"He's the type who'd pull the guitar out at a house party and he'd be magically able to sing as well," O'Connor jokes.
"He has it all. He's been brilliant, a breath of fresh air. He's a great lad with a great attitude.
"To go up there in his first senior semi-final and kick four from play, create two or three goals. He just took it in his stride. He's just fantastic to play alongside.
"I just love, no more than the other players I've mentioned, I love learning from them - taking bits that he does brilliantly, asking them about them and picking his brains.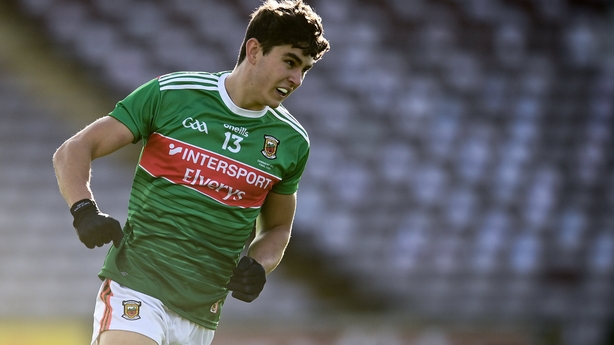 "We had loads of time this year to have those conversations. You can talk about runs, what I like to do, what Aidan likes to do, what Tommy likes to do all you want but you can only get so far until you get out on the field in training and start trying them.
"So we would have had conversations a few months ago. Then we had had 12-15 sessions, and those conversations have evolved and changed.
"We have examples that we can refer to now when we're explaining something. 'Do you remember that run you made in that game against Galway or Roscommon?'
"It's both - it's conversations but then it's also putting it into practice."
While Horan's men haven't had too many problems up front in this campaign, it's clear that they do have concerns at the back.
In their final league game against Tyrone they conceded three goals, before keeping consecutive clean sheets in their run through Connacht.
The old question of defensive frailties reared its head after the victory over Tipperary.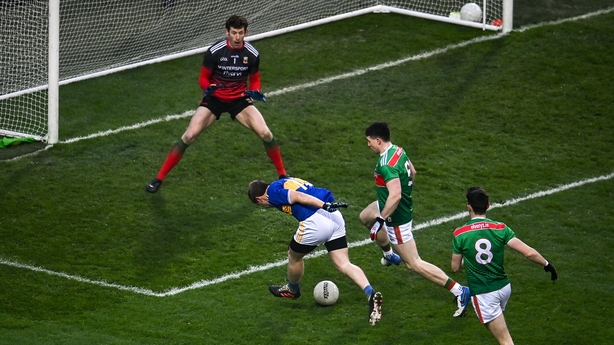 There could be no criticism of the forwards, with O'Connor contributing 4-09 to their impressive tally of 5-20. But they also gave up three goals, and could easily have given up three more had the Munster men shown a bit more killer instinct.
"Obviously that's the challenge," O'Connor says when asked about tightening up those leaks.
"It's such a quick turnaround. We need to make the most of every minute we have together now in training to keep working on our strengths and what we're good at, and improve those little areas that we didn't do well the last day.
"Things change as well. The conditions in the first few games of the year probably weren't great; both the weather was pretty bad and the underfoot conditions were worse.
"Whereas the last day, the pitch was much bigger. There was more space. The pitch was better. The weather was better. You were probably dealing with a calibre of forward unit which was a different level as well... well, a different level of form we'll say. 
"If it was easy, it would be no fun. We've got to learn quickly and we've got to improve defensively for sure."
Eight years after their last victory over Dublin, and into his 10th season playing inter-county football, O'Connor will know that that his career isn't going to go on forever.
Saturday night is a massive opportunity to learn those lessons and finally get over the line.
Watch the All-Ireland senior football final between Dublin and Mayo live on RTÉ2 from 3.40pm Saturday, listen to live commentary on RTÉ Radio 1 or follow our live blog on RTÉ Sport Online and the RTÉ News app. Highlights on The Saturday Game (9.55 pm RTÉ2).
Follow All-Ireland senior football final between Dublin and Cork with our live blog on RTÉ Sport Online and the RTÉ News app (from 3pm Sunday) or listen to live commentary on RTÉ Radio 1. Highlights on The Sunday Game (9.30 pm RTÉ2).