Half-time in the All-Ireland final and Kilkenny fully believed they were going to claim the All-Ireland Senior Camogie title, according to their manager Brian Dowling.
At the full-time whistle, that prediction came to pass after the black and amber got the better of Galway in Saturday evening's final at Croke Park.
In his maiden year at the helm Dowling led a team that had lost five of the previous six finals to ultimate glory after a superb second-half performance.
Having trailed by two points at the break, Kilkenny outscored their opponents 1-08 to 0-06 on the resumption for a fully deserved victory.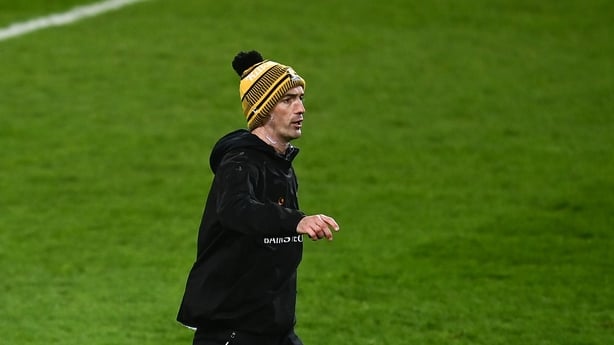 A couple of days on from the triumph, Dowling is still taking it in. Speaking to RTÉ's Game On, he said: "I was so happy, so relieved at the final whistle.
"We finally got there. Some of the girls lost five out of the six and you were wondering would we ever get there. When the final whistle went, we were over the moon."
Dowling did reveal that Kilkenny's poor record in recent finals was talked about, but only after he had taken charge.
"We would have spoken about it, particularly at the start of the year and thrashed out a few things," he revealed.
"We looked at the statistics. One thing that stood out for me was that we only scored one goal in four All-Irelands. And last year we let in three goals. We wanted to hit the ground running against Galway.
"We had to up the work rate and get more turn overs. In the second half, that's what happened."
The manager also pointed to the way they responded after conceding early scores against Cork in the semi-final.
"Against Cork two weeks ago we were unsure where we were - but that game stood to us. We were behind 1-03 to no score. We got over the line, we found a way to win, which this team over the last couple of years has not done.
"That was gave us huge confidence. Even at half-time on Saturday night there was no panic. We fully believed we were going to go on and win the game. We were flying in training coming up to the game. We felt our time had come.
"The girls were so relaxed and composed. Whatever was going to happen on Saturday night, we were going to find a way to get over the line."