Cavan midfielder Thomas Galligan says it's hard to find any weaknesses in the Dublin football team.
The Breffni played the six-in-a-row chasing Blues earlier this month in the All-Ireland semi-final and fell to a demoralising 15 point defeat.
The Ulster side came into the game with high hopes of giving Dessie Farrell's side a rattle, having put one of the favourites - Donegal - to the sword in the provincial decider.
But Galligan admitted "it wasn't a nice experience" to play a team who were on another level completely.
"But it was an experience in itself to go out and play against the best team in the country and the best team for the past 6 years that they've been.
"I suppose it just lets you know where you're at with your development as a team. Last year we got to an Ulster Final and we were well beat and this year we came back and won the Ulster Final so we see that as progression.
"They've nailed the basic skills whereas some lads will take shots from the corner-flag. They don't do that, they take shots from the scoring zone.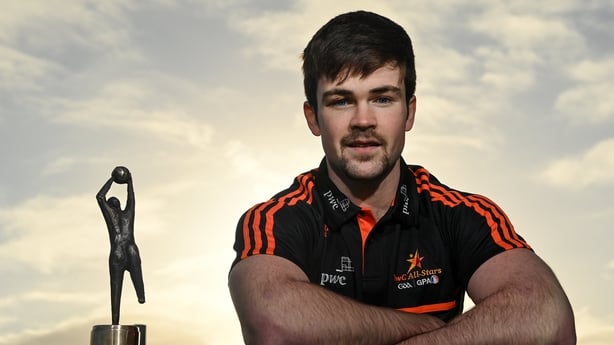 "They just do the basics extremely well and it just goes to show that if you can do it at an elite pace and keep your basic skills you can try to get to the top of the game.
"But, yeah, it's hard to play against because they're just so efficient in what they do. They don't turn over the ball and they play with such intensity in pressing around the middle. We struggled to get the ball kicked in because the lads around the middle were under so much pressure on the ball and they had to run it more."
Followers of the big ball game in Dublin are getting hoarse from pointing out that Mayo have been able to put it up to them over the years. But in reality, it's been eight years since the Green above the Red have beaten the men from the capital in any competition.
The sides have played six championship games since, with Mayo's record reading two draws and four defeats, with their semi-final meeting last year ending up in a 10-point drubbing.
Dublin put in a near perfect 12 minutes in that game just after half-time, moving from two points behind to eight ahead thanks to two Con O'Callaghan goals.
"Spellbinding" - former Mayo manager Stephen Rochford reflects on Dublin's victory over the Green and Red in yesterday's All-Ireland semi-final #RTEGAA pic.twitter.com/2ZB5r9o8Df

— The Sunday Game (@TheSundayGame) August 11, 2019
Cavan, Galligan says, didn't concentrate on trying to find a chink in the Dublin armour, rather they went after areas they in which felt they had superiority.
He gives Mayo a chance if they can bring the "intensity" they've showed in their championship run to date into Croke Park on Saturday.
"We didn't find any weaknesses the other day anyway so I'm probably the wrong lad to ask about weaknesses," he points out.
"I don't know, it depends. Mayo have showed a different level of intensity this year than from years gone by. I think everyone was waiting for Mayo to mess up this year but it hasn't even looked like they were going to mess up since the start of the Championship.
"You'd be hopeful they can give them a game, but Dublin are a well experienced team. It'll all depend on how Dublin turn up. If Mayo turn up with the intensity they've been playing with all year, it should lead to a good enough game.
"No, there wasn't that many weaknesses to go after going into the game. We just tried to do what we do well and tried to do our best.
"Physically - not football-wise - you're not that far away. At the end of the day we're all only human. You can't get to a different level.
"It'd be more skills that we'd try to get to, and they play with an intensity and smarts that I think needs more bridging the gap than their physical prowess.
"Obviously they're up there as well as being the most physically dominant team. I think it's more their skill, intensity, and brains that puts them outside or above the rest."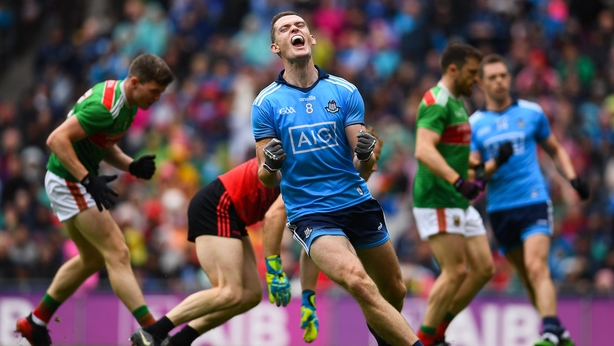 If one players best exemplifies the current crop of Dublin stars, it's Brian Fenton.
The Raheny man, incredibly, is yet to lose a championship game at senior level since his debut in 2015, and for Galligan, who was his opposite number the last day, Fenton is the best midfielder of the 21st century.
"He's obviously the best midfielder that's around at the minute. I didn't see any of the boys play back in the day, but he's as good as there's been in the last 10 or 15 years.
"He does everything you need from a footballer. You'd look at him and want to try to get to his level. He's probably the best footballer in the country at the minute."
It was a historic year for Cavan as they claimed a first Ulster title since 1997.
Their run was tough by any standard. Coming off the back of two games to save their status in Division 2 of the Allianz League, which ultimately ended in relegation, Mickey Graham's side then had to play another four games on consecutive weekends.
In that run they beat Monaghan and Donegal, two counties who competed in Division 1 in this year's National League.
Cavan did get a break between the Ulster final and the All-Ireland semi, but ultimately it meant seven games in eight weeks.
Galligan though says it was more the psychology of so many games in a short space of time that was difficult, rather than the physical challenges that the regularity brought.
"I suppose after winning Ulster you'd have to reflect on it as being a good year. I don't think anyone minded showing up to training because when you've games week in, week out, it's not like you're going out on a Tuesday night and getting slogged at training, you're going out to play football.
"It's nearly mentally more draining. It's not physically draining because you're just doing skills. But mentally it was probably a bit tougher because it was so intense.
"You only trained for maybe 40 minutes but the 40 minutes was extreme intensity. And you might only get the ball a few times in those trainings.
"If we had been beaten in the first round in Ulster you might have said it was too much too soon, or too many games In-a-row, but the fact that you won nobody is going to talk about that, so we're happy enough."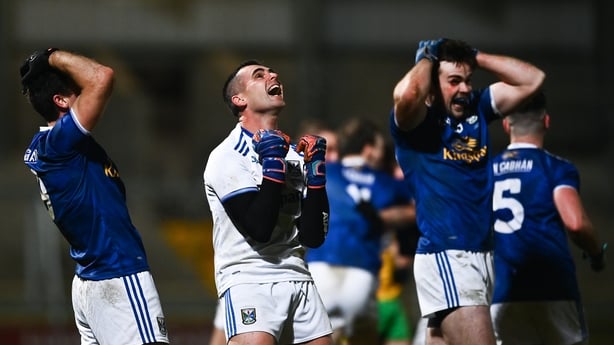 Ultimately though, Galligan is happy with the year that Cavan had and is hopeful that they can build on their success in 2021.
"Everyone is delighted and proud that we won (Ulster). Growing up, I didn't really realise. When you'd see some of the supporters, their face would light up now because you're after winning an Ulster title and it means so much to them.
"There's lots of pats on the back. You'll take that because there's lots of bad days where they'd be giving you a kick in the arse, the same fellas!
"You'd be hoping that we can build on it. We went from not winning a game in Ulster... I think it was something like 18 years we only won five or six championship wins.
"In the last two years, we've won six or seven. That shows the progress we've made.
"Everyone wants to get better at football. Hopefully we can add to what we've done so far."