Sunday 13 December
All-Ireland SHC final
Limerick v Waterford, Croke Park, 3.30pm
Joe McDonagh Cup Final
Antrim v Kerry, Croke Park, 1pm
TV
RTÉ2 and the RTÉ Player will have live coverage of the both finals. Sky Sports will show the Liam MacCarthy game.
There will be full highlights of the both matches on The Sunday Game on Sunday, RTÉ2, at 9.30.
Radio
Live commentary of the All-Ireland final on Sunday Sport and Sunday Sport on RTÉ Radio 1.
Online
Live blogs on RTE.ie/sport and the RTÉ News app, video highlights on social media.
Weather
The morning on Sunday is set to be wet in Dublin. It's just a question as to whether the inclement weather will move off on time for the action on Jones' Road.
Limerick and Waterford might be lucky, but the Antrim and Kerry players might get a bit wet before they're whisked out of the stadium.
More detailed info on met.ie.
Waterford's modern progress
Waterford have often felt left out of the conversation at the top table of hurling.
For so long it was a case of justifiably so. An appearance for Mount Sion in a club All-Ireland final in 1982 aside, Gaelic games were in a bad place in the county for the best part of 40 years.
The few appearances in Munster finals usually ended in big defeats. The county lost to Cork in back-to-back finals in the early 1980s by a combined total of 50 points.
Hurling followers in the south-east won't need reminding of 1993, and their Munster championship exit to Kerry. But it is perhaps fitting that the men from the Kingdom are on the undercard on Sunday to remind us of how far Waterford have come since then.
---
Dónal Óg Cusack's All-Ireland final prediction
---
The divergent paths took the Déise to a first Munster title in 39 years in 2002. That was a team full of characters - John Mullane the obvious choice.
Add in players such as Paul Flynn, Tony Browne, Eoin Kelly and of course Ken McGrath brought that team to five provincial finals in the 2000s, winning three of them.
With a few more big names in the team - Dan Shanahan and 'Brick' Walsh, to name but a couple - they got their chance to land the ultimate prize in 2008, but they met a Kilkenny team that were at the peak of their powers and suffered the worst All-Ireland final defeat in 65 years.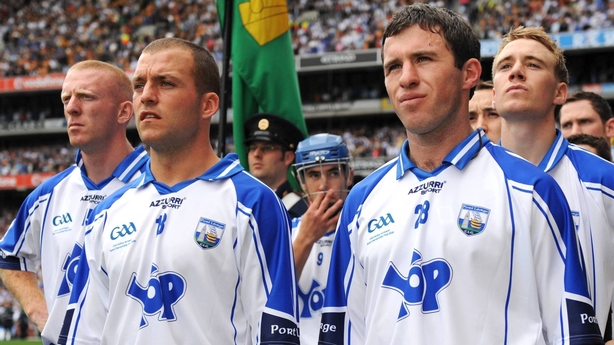 It was a scarring margin and, although those players would deliver another Munster crown in 2010, it was very much a team on a downward trajectory.
A new group led by younger players like Tadhg de Búrca, Jamie Barron, and Aussie Gleeson were able to get Waterford back to the final in 2017. It was a closer run thing, but the scoreline possibly flattered them in the end in a three point defeat.
---
RTÉ Archives: Waterford Victory Captured In Full Colour
---
When 2018 and 2019 went the way they did, and they failed to win a single one of their eight championship matches, it looked like the Déise were slipping down into the "worst of the best" category.
But what Liam Cahill has done with them this season is hugely impressive. He had to make some hard decisions, getting rid of the likes of Noel Connors and Maurice Shanahan.
Ken McGrath finds it 'sad' that some Waterford people were 'half-happy' after the display against Cork pic.twitter.com/ta447JXA0r

— The Sunday Game (@TheSundayGame) June 9, 2019
In June of 2019, Ken McGrath told The Sunday Game that it was nearly sad that Waterford supporters had returned to the point whereby a 13 point defeat to Cork, in which the players showed commitment, was considered a success.
And yet, just 18 months later, they've won three of their next four championship games, and they have a chance to right the wrong of their only defeat of the campaign so far against Limerick on Sunday.
This is a rare appearance in the game's showpiece event - just their eighth in total - and the county has only collected Liam MacCarthy twice before.
While Clare and Limerick have stepped out from behind the shadows of Munster's traditional powers in Cork and Tipperary, the rising tide hasn't quite managed to lift Waterford just yet.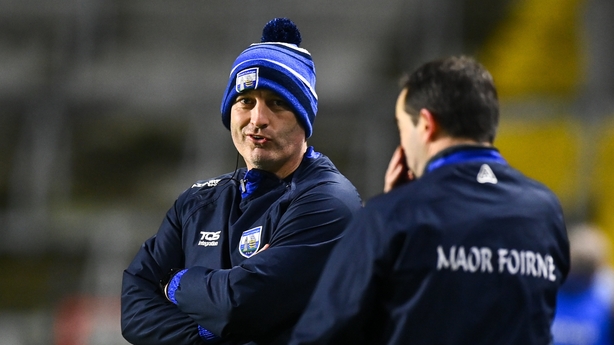 Of the game's elite counties only Dublin have a longer gap back to their last All-Ireland win, while the likes of Offaly, Wexford, and Galway have gotten their hands on the trophy during that 61 year period.
Will Waterford be able to demand a seat at the top table next year? Our RTÉ GAA analysts are split.
"Unfortunately for them, having added a lot of additional cheer to this short, happy season, Limerick's level of performance looks stronger and more enduring," Donál Óg Cusack told RTÉ's Morning Ireland.
Four-time All-Ireland winner with Wexford Ursula Jacob had a different take.
"I've seen such a difference in this Waterford team this year," she said.
"I saw them in Croke Park first-hand and that semi-final performance was one of the greatest second-half performances I've ever seen in person.
"I fancy my neighbours to cause a surprise. I backed Waterford in the semi-final and I'm backing them to end the famine on Sunday afternoon."
---
Last 5 Championship meetings
2020 Munster final: Limerick 0-25 Waterford 0-21
2019 Munster round-robin: Limerick 2-24 Waterford 0-10
2018 Munster round-robin: Limerick 2-26 Waterford 1-16
2011 Munster semi-final: Waterford 3-15 Limerick 3-14
2009 Munster semi-final replay: Waterford 0-25 Limerick 0-17
---
Limerick's chance to create history
Limerick come into the final with the chance to become one of the most prolific teams from the county in the history of the GAA.
The Treaty County have never done back to back titles, but they did win two in three years in the 1930s in the era of Bob McConkey et al. Other than that, it's a sprinkling of titles here and there, with many of the current crop involved in the team that ended the drought in 2018.
No team since Tipperary in 1961 has won all their League and Championship games, but Limerick can do that with a win on Sunday.
So many of the current panel were born in the 1990s - there are plenty of years left in them - and if they were to win on Sunday, they have the potential to become "the" team of the era.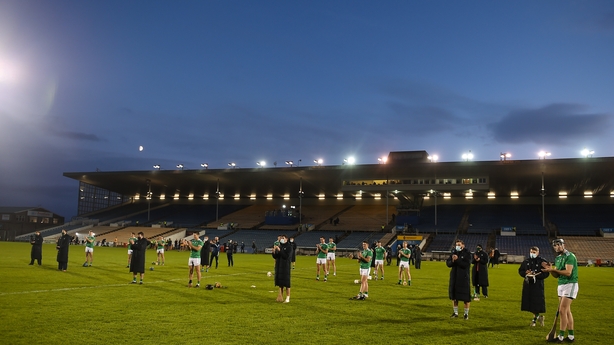 Their semi-final defeat to Kilkenny last year will have really disappointed the group, even allowing for the fact that they were denied a late 65 and a chance to force extra-time.
After a slow start they had the beating of that Kilkenny team, and, having won well against Tipperary in last year's Munster final they would have fancied their chances of defending their All-Ireland title.
There is nothing in any of their performances so far this autumn and winter to suggest that there are any scars from that defeat. In every game they've been able to come up with answers.
By any modern standard it was a comfortable trip through Munster. Galway undoubtedly asked questions in the semi-final, but when the fat was in the fire, Limerick found the answers in second-half stoppage time to get over the line.
Are Waterford a better team than Galway? Can they present a strong challenge? We'll find out on Sunday, but there was some talk in hurling circles that that second semi-final two weeks ago was the real decider.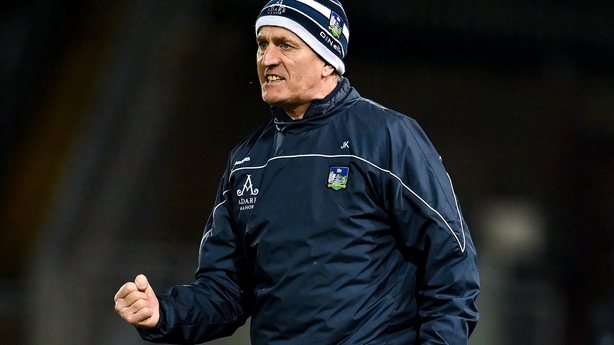 All of that said, John Kiely will be acutely aware of the fact that defeat on Sunday would leave him in a somewhat tricky position. The man who delivered the All-Ireland title after four decades could be the man who failed to lead the Shannonsiders to two titles they were strongly backed to win.
Could that leave him under a bit of pressure? Maybe, but all of that is a long way off yet.
"You don't get to All-Irelands every single year so when you do you have to make hay," Limerick captain Declan Hannon told RTÉ Sport last week.
"Who knows what's going to happen next year or the year after."
Indeed, this is a good final for the neutral. Between them, Limerick and Waterford have just 10 All-Ireland titles. Whoever wins, there won't be any begrudgery from the majority of viewers on Sunday.
No supporters, a winter final, but it promises to be a fantastic occasion on Sunday afternoon.
---
Leinster championship place up for grabs
All things going well, we'll be able to look forward to the return of the round-robin series in both the Munster and Leinster championships next summer.
The eastern province has already taken in one "outside" county, with Galway coming in from Connacht, but they will be expanding from five to six, all things going well, in 2021.
The winner of the Joe McDonagh has gone into the Leinster championship the following year after the last two campaigns. But the inclusion of a sixth county will mean a proper battle to avoid relegation from the province next year.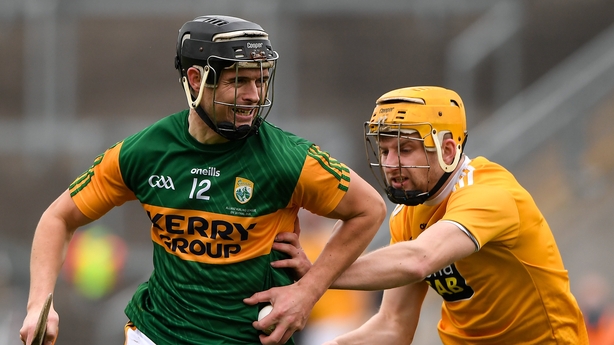 It will also mean a truly multi-provincial Leinster championship in 2021, with one of Kerry or Antrim set to join the current five counties.
This is a repeat of the Round 3 game between the counties when the Saffrons won well at Corrigan Park. Antrim also won October's Division 2A Allianz League final at Tullamore by three points.
It's a first appearance for both counties in the Joe McDonagh final, as they finished ahead of fancied Carlow and Westmeath sides.
Based on those recent clashes between the pair, the Ulstermen go into the game as favourites. You can find out if that tag is justified on RTÉ 2 this Sunday.
Watch the All-Ireland senior hurling final between Limerick and Waterford and the Joe McDonagh Cup final between Antrim and Kerry live on RTÉ2 from 12.30pm Sunday, listen to live commentary on RTÉ Radio 1 or follow our live blog on RTÉ Sport Online and the RTÉ News app. Highlights on The Sunday Game (9.30pm RTÉ2).