Stephen Coen has another 18 months or so left on his PhD. His subject area is 'Bovine Nutrition and Reproduction'.
His studies, coupled with farm work and time spent as part of the Mayo football squad, ensures that the 25-year-old has much to keep him occupied. Not to mention, of course, the small matter of an All-Ireland SFC final against Dublin on 19 December.
Coen was involved as a substitute in the 2016 (draw and replay) and 2017 finals against the Dubs. The build-up to this year's decider, because of Covid-19 restrictions is much more low-key. And that, it would seem is no bad thing, according to the Hollymount-Carramore clubman.
Speaking at a virtual All-Ireland final press conference, he said: "It's nice to be at home. For the previous All-Irelands, I was working in the bank in the middle of Castlebar during the summer which was mayhem.
"People come in and don't even do business in the bank, they are just in to talk about the games. You are home here and you look out and see the animals. At least they don't talk back to you!
"You can now control your own thoughts and save a lot of energy that way."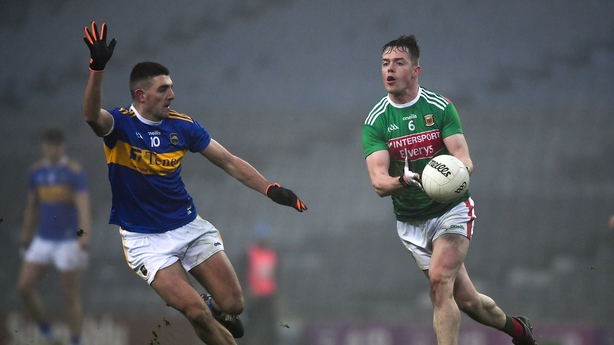 And while there will be less fanfare ahead of Saturday week's decider, Coen does not believe that an asterisk will go alongside the 2020 winner.
"Winning Sam Maguire is too big an honour to put an asterisk beside it. Teams put the hard work in. In this season, because it was knockout, you had to be primed for every game. As I said, it's just too big of an honour. It's like playing for Mayo, whether that's for two minutes or 70 minutes, it's just such a privilege and there is the enjoyment element too."
Coen has led Mayo to All-Ireland success at minor and U-21 level. He also skippered UCD to Sigerson Cup success. Now, a regular starter for the Green and Red, Coen is perhaps in that middle group that joined established players like the O'Sheas, the O'Connors, Lee Keegan and Colm Boyle in 2015 and this year welcome a new batch of exciting youngsters that entered the championship fray.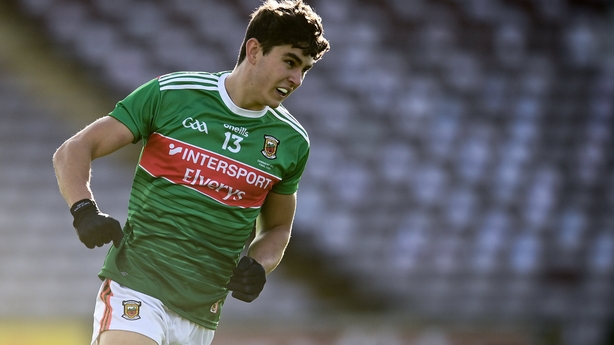 For their Connacht opener against Leitrim, James Horan introduced championship debutants - Oisín Mullin, Rory Brickenden, Eoghan McLaughlin, Bryan Walsh, Ryan O'Donoghue, Jordan Flynn & Tommy Conroy. The latter is well in the running to be named Young Player of the Year.
"I wasn't surprised when looking at the calibre of player that has come through that those lads made the grade, Coen outlined.
"They warranted game time and have taken their opportunities. They have an exciting energy that brings something different."
"We also know we have the calibre of player that allows us to play a high-octane game"
Overall, the three groupings have integrated well, says the defender.
"Every one of the three groups have different learnings, different experiences and different ways of sorting out problems.
"The younger lads just go in and go for it - throw off the shackles.
"The older guys bring plenty of experience in big games. Collectively, we know what has to be done. We know the areas we have to improve on for Dublin - but we also know we have the calibre of player that allows us to play a high-octane game.
"We don't need any motivation to play that way, that's what works for us. We'd like to think that can get a level of control in games.
"If you can apply enough pressure on any team. they won't be as comfortable."