Mayo captain Aidan O'Shea insists that playing "exciting, free-flowing" football will be part of what the Connacht side will bring to the table when facing Dublin in the All-Ireland SFC final on 19 December.
It will be the fourth time in eight seasons that the sides have met in the Sam Maguire decider. The narrative for Mayo has been heartache in those previous encounters. One-point losses; thoughts of what might have been.
O'Shea has had to endure the acute disappointment.
He's know Dublin very well and above all knows that they will punish the slightest mistakes. Still, in this year of 2020, and perhaps reflecting a greater belief in James Horan's squad, it's not all about straying too far from the gameplan.
Speaking at a virtual Mayo press event, O'Shea said: "We have a learnt a lot of hard lessons I'm afraid when playing Dublin. The consequences of a mistake is more significant when playing them than it is against anybody else.
"You can't, either in possession or out of possession, make too many mistakes. 
"Structurally, you need to stay pretty strong, whereas against other teams you can have a little bit of variability and your risks don't have the same level of consequence.
"From our perspective, we still want to be expressive and play our game. You need to taper that and understand that if you don't do it correctly there is a punishment at the end of that.
"But we play an exciting, free-flowing game and we will continue to do that. That's what suits us best and suits our skillset best."
O'Shea has spent 2020 operating between the full-forward line and further out the field. On the teamsheet, Cillian O'Connor and Tommy Conroy are named alongside him at the head of the attack. In Mayo's four championship games to date, the trio have scored 6-22 between them, with O'Connor contributing 4-09 in the win over Tipperary last Sunday.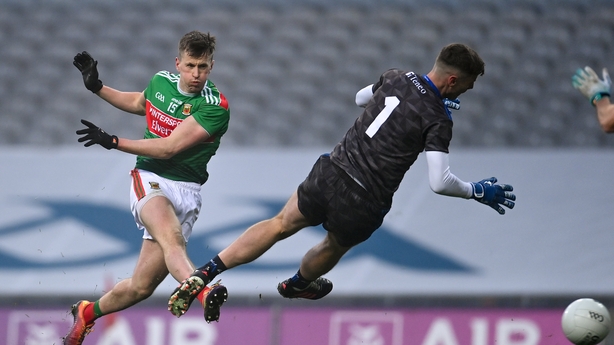 In paying tribute to his colleagues, O'Shea added: "They compliment each other very well. Cillian needed the break for his own body. People outside our group don't realise the things he has done to put himself on the football pitch over the last five or six years. 
"If you watch him train, it's no surprise then seeing the things he did against Tipperary.
"As for Tommy, he's your modern day corner-forward. He's got a bit of everything. He has pace and can kick off both feet.
"Once he gets the ball, he wants to go at you. He has an eye for goal."
As skipper, O'Shea could be the man to lift the Sam Maguire Cup if Mayo do the business on Saturday week. The 69-year wait for a title would be over. However, Covid-19 means that the famous trophy will not be heading west of the Shannon.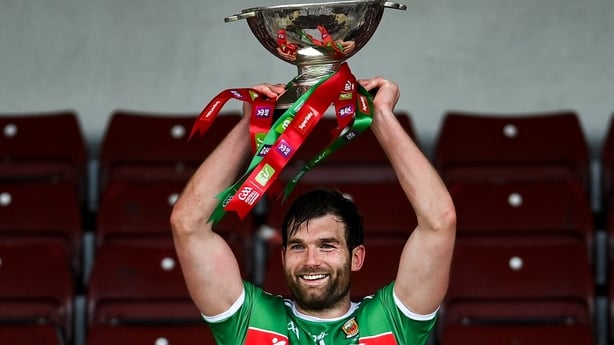 While accepting that decision on the back of the win in the Connacht final, the three-time All Star feels that it's perhaps a little excessive. 
"Obviously had a bit of experience with it with the Connacht title. The fact that we have to drive to the game by ourselves, I was expecting it to be coming back with me afterwards. Unfortunately, that's not the case.
"I wasn't aware until that moment that those restrictions were in place but, yeah, maybe it's a little bit over the top.
"There's no harm in whatever team wins this weekend or next weekend, I think the moment when you walk back into the dressing room with a cup is something special and I think the GAA can afford both teams, this weekend and next weekend, to allow that.
"But, at the same time, I understand the circumstances Covid-19 has placed upon is so if there's a justification around why that is the case, fair enough, it's important to abide by it and follow the restrictions."