In 2014, Limerick underage hurling received a significant boost when their Under-15 side, managed by Leo O'Connor, won a Croke Park organised tournament.
O'Connor's team beat Clare, Galway and Offaly along the way. Around the same time the Limerick Under-16 inter-divisional sides were also in full swing playing competitive games and tournaments.
The success of those teams stemmed from an underage set-up which originated in 2011 and remains the template that the current Limerick success thrives on today.
Many capable, passionate and progressive people were involved in lifting the Treaty.
One of those was Aine MacNamara, a lecturer in Elite Sports Performance and Exercise Psychology, who was involved in the original strategy document.
While Limerick won the Munster minor title in 2013 - a first since 1984 – the scrutiny remained on the long-term development of players over short-term success. Maybe that was not always the case in the county.
The Talent Academies, built by the likes of Shane Fitzgibbon, Liam Hayes, Eibhear O'Dea, Joe McKenna, Eamon Cregan, Joe Quaid, Leo O'Connor and many more began to recognise the shift in philosophy.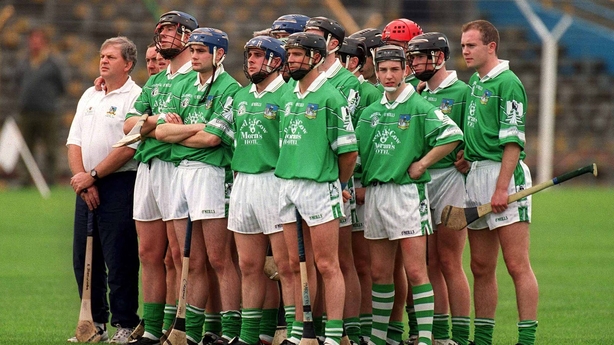 No more would short-term success come at the cost of long-term development in Limerick hurling. Between 2000 and 2002 the county, with Dave Keane at the helm, won three All-Ireland Under-21 titles in a row.
Several of the team played in that three-year block but there was no second album, no massive follow-through. Many of the team went onto play senior but some only featured in spurts. Limerick didn't subsequently set the world alight at senior level and they didn't help themselves by having five different managers between 2000 and 2006 – including Cregan, Keane, Pad Joe Whelahan, McKenna and Richie Bennis. How could a team find itself with such turnover?
They didn't reach a Munster U-21 final for another eight years either.
As the noughties passed, with a 2009 senior hammering to Tipperary labelled a real eureka moment, the likes of Fitzgibbon, O'Dea and McKenna stepped up.
The 2011 season saw a document for Limerick underage hurling formulated. Now there was some sort of structure.
It came after much frustration. At one underage trial a group of under-14s turned up and found only one sliotar to train with. The session was abandoned when that sliotar was lost.
At that time Munster rugby had captured the imagination and were still surfing a wave that saw them contest four European Cup finals, winning two, and stealing the hearts of many in Limerick city, county, the province and beyond.
That oval ball revolution saw Munster GAA to employ a dedicated hurling coach in Limerick in an effort to improve penetration. That helped.
A huge landmark was getting the juvenile divisions of the Limerick county board to come together and work within an academy-type system. A sub-committee was set up, driven by Fitzgibbon, O'Dea and Eamon Cregan.
They were told little would be accomplished. The boards would never unite, not enough quality coaches would come on board and the players were more interested in getting Limerick gear than committing fully.
A deaf ear was turned to that narrative. Before long, following meetings and follow-ups, the divisional boards were coerced to come together for the good of Limerick. A range of top-quality coaches were appointed, and the players loved the respective set-ups.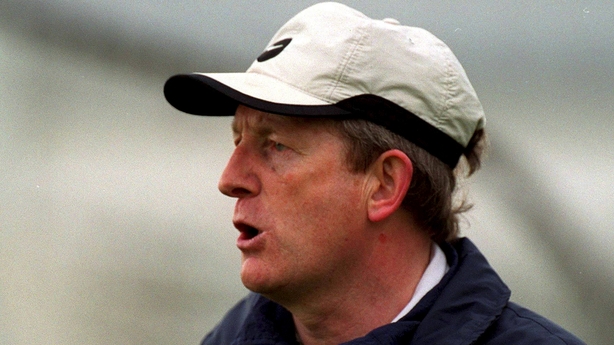 The first one on board was Cregan, a man who has done more than most for Limerick hurling. He took the Under-14s. Fitzgibbon himself took the Under-15s.
Ger Hegarty took control of the 16s, Anthony Carmody had the 17s and the likes of Brian Finn, Ger Cunningham, Frankie Carroll and Mike Galligan all played roles too.
Jerry Wallace was installed as the director of hurling for the underage academy system.
And how the coaches coached changed. Áine MacNamara brought every Limerick manager into a meeting one evening – from senior boss John Allen all the way down to the under14s. They were asked if they wanted their teams primarily to win. Almost every hand went up. But the managers were told that only John Allen's hand - as senior manager – should be raised. The rest should be in situ to develop their hurlers for the long-term good of Limerick hurling.
After much persuasion, and despite the concerns of traditionalists, Andy Murphy was brought in as Strength and Conditioning coach. Another step up the ladder.
They started off lifting no weights, only focusing on technique. The mantra was that by the time older they would be savage athletes. Again, that was later proved right.
After Fitzgibbon, O'Dea and company had gone to work, a new five-year Limerick Strategic plan recognised that 57% of primary school children in Limerick city were now playing Gaelic Games. Five years earlier it had been just eight per cent. Work on the ground was already paying off.
The 'Lifting the Treaty' paper had served a huge purpose as did the backing of Gerry and JP McManus some years later.
Saturday mornings at UL became an institution for the Limerick coaching and games development section. They used the new astroturf pitches at UL as a base for the Academy. Between 9am and 1pm the minor team, followed by the Under-16s, 15s and 14s would train. They worked in cycles of six weeks meaning that no schedule, goal or target was too overwhelming.
At underage, under Joe Quaid, they won All-Ireland plates at Under-15 and an All-Ireland A title the following year. Building all the time. Players like Seán Finn, Cian Lynch and Aaron Gillane were part of a squad that won the All-Ireland U-16 title with Quaid and became a showcase for the Academy 'system'.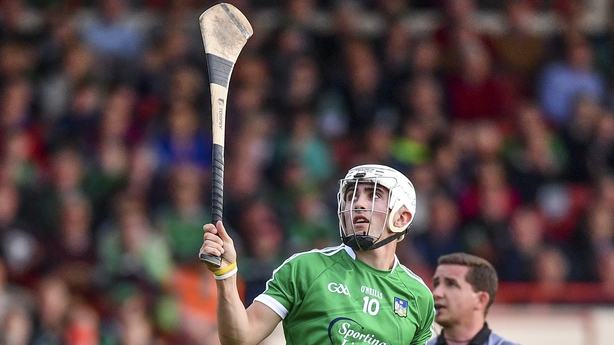 Gillane is a perfect example of what hard work and proper coaching can achieve as he had been part of 'B' teams up to that point. He's now one of the leading hurlers in the land.
Brian Ryan's Munster MHC-winning teams of 2013 and 2014 drove the project on. There were under-21 provincial crowns in 2015 and 2017. Limerick were humming.
All the time, John Kiely was forging his own path, from Under-21 selector to Under-21 manager to county intermediate manager before assuming the top role.
With the right man in charge, the players prepared in the right way, and with the correct structures and resourcing Limerick managed to build something magnificent.
That second album is what they're looking for now. That's the next goal.
Watch the All-Ireland senior hurling final between Limerick and Waterford and the Joe McDonagh Cup final between Antrim and Kerry live on RTÉ2 from 12.30pm Sunday, listen to live commentary on RTÉ Radio 1 or follow our live blog on RTÉ Sport Online and the RTÉ News app. Highlights on The Sunday Game (9.30pm RTÉ2).