For the past couple of years, a movement has been underway to rejuvenate Gaelic Games in Belfast.
It's called Gaelfast, it's led by Dr Paul Donnelly and a group of tight-knit, passionate workers who want the GAA to thrive in the city again.
They receive £1m in funding from Croke Park to fund a five-year project and they need every penny of it. Maybe ten times more. For example, from a population of over 350,000 people living in Belfast, only two of the Antrim senior hurling panel came from the city when the initiative was first launched.
Gaelfast is badly needed, as are similar projects all over the country. The worry now, during this pandemic – and afterwards – is that such projects and coaching initiatives will be threatened as the GAA endeavours to get finances back on track after a difficult 2020 and a challenging-looking 2021, where games could be played amid continuing uncertainty.
But these stormy waters can be navigated. Only last week in Wexford, with businessman Derek Kent and well-respected vice-chairman Micheal Martin at the helm, the county recorded a €507,000 surplus for 2020.
Over the weekend, with Dublin's pretty standard dismissal of Ulster champions Cavan, attention has turned to the funding debate yet again. This debate has raged for well over a decade now. At the end of every year Dublin GAA argue that cutting funding will be detrimental to the Association in the capital. The GAA seem to recognise that and speak of trying to spread resources more evenly to other counties.
The end result is that the Leinster SFC has become an also-ran. Dublin are no world beaters at minor level but for the past five years they have been giants at Under-20 and 21 level. They look set to dominate at senior level in the coming years. Even if their central funding is cut, their sponsorship and commercial revenues will not decrease, their player pool will continue to produce prodigious young talents ready to cope with the physical demands of the modern game, and the tsunami will continue.
Unless counties redraw their blueprint, devise a new development and commercial template, and produce more and better conditioned young players, the gap will only widen.
Catching Dublin will be evolutionary rather than revolutionary. Judging on the Blues' own template, it will take years of persistent, sustained commitment from a group of leaders who can roll out a cultural, performance plan and raise the financial backing for it.
Can it be done? Yes. How? Counties will need external help, but they must find the spark to light the fire themselves. That's what Dublin did when they initially went looking for Government and GAA funding – and proceeded to draw up their own holistic plan from there. It started way back in 1997, with many notable landmarks along the way.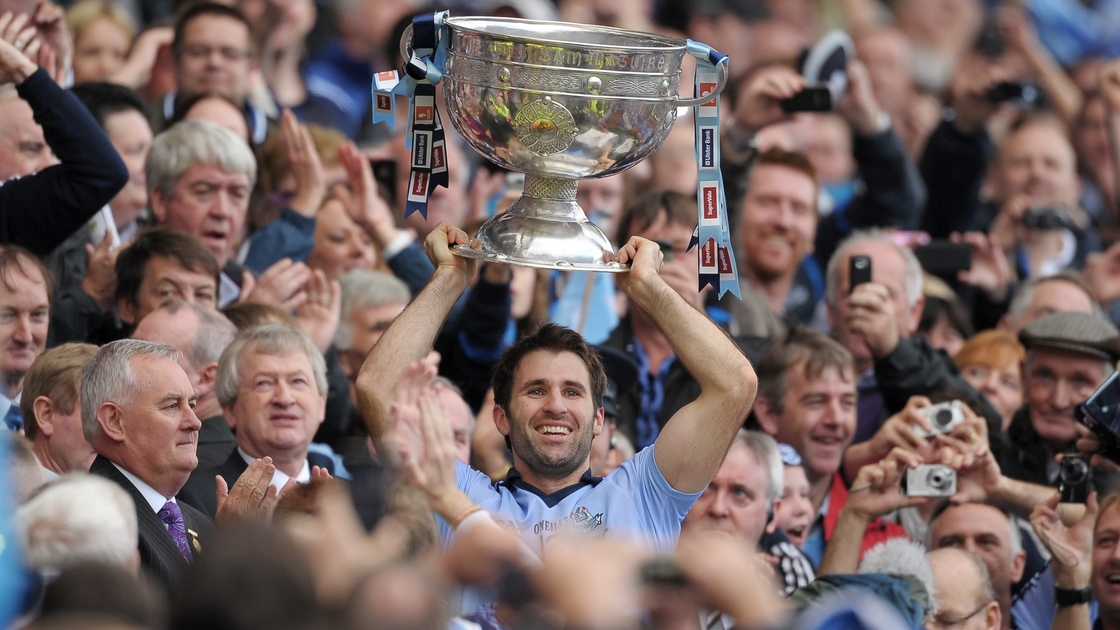 1997
The 1997 season had Dublin worried. The emergence of Meath as an exciting, youthful force left them threatened. When Dublin secretary and current CEO, John Costello, went to report to the county board convention at the end of that year, he admitted as much.
Back then Dublin had to cater for 30% of the country's population. The city and county had grown by 70% in the previous 70 years during which time Dublin had won eight football titles and two hurling titles.
Costello told the convention that two thirds of Dublin's All-Irelands were won before 1926.
The county board had two full-time officials. Costello said that the administrative machinery was unrepresentative and creaking.
Around the same time a push for development squads started. Dublin were well behind counties like Laois, who had Sean Dempsey bringing through players like Brian 'Beano' McDonald and other huge talents.
There was an Under-14 squad with former Dublin senior manager Gerry McCaul and current Ladies football boss Mick Bohan involved in the development programme. Bryan Cullen was one of the 50 players on that panel. Little did they realise the impact that Cullen – an All-Ireland winning captain and current High Performance Manager – would have on the county's ascent.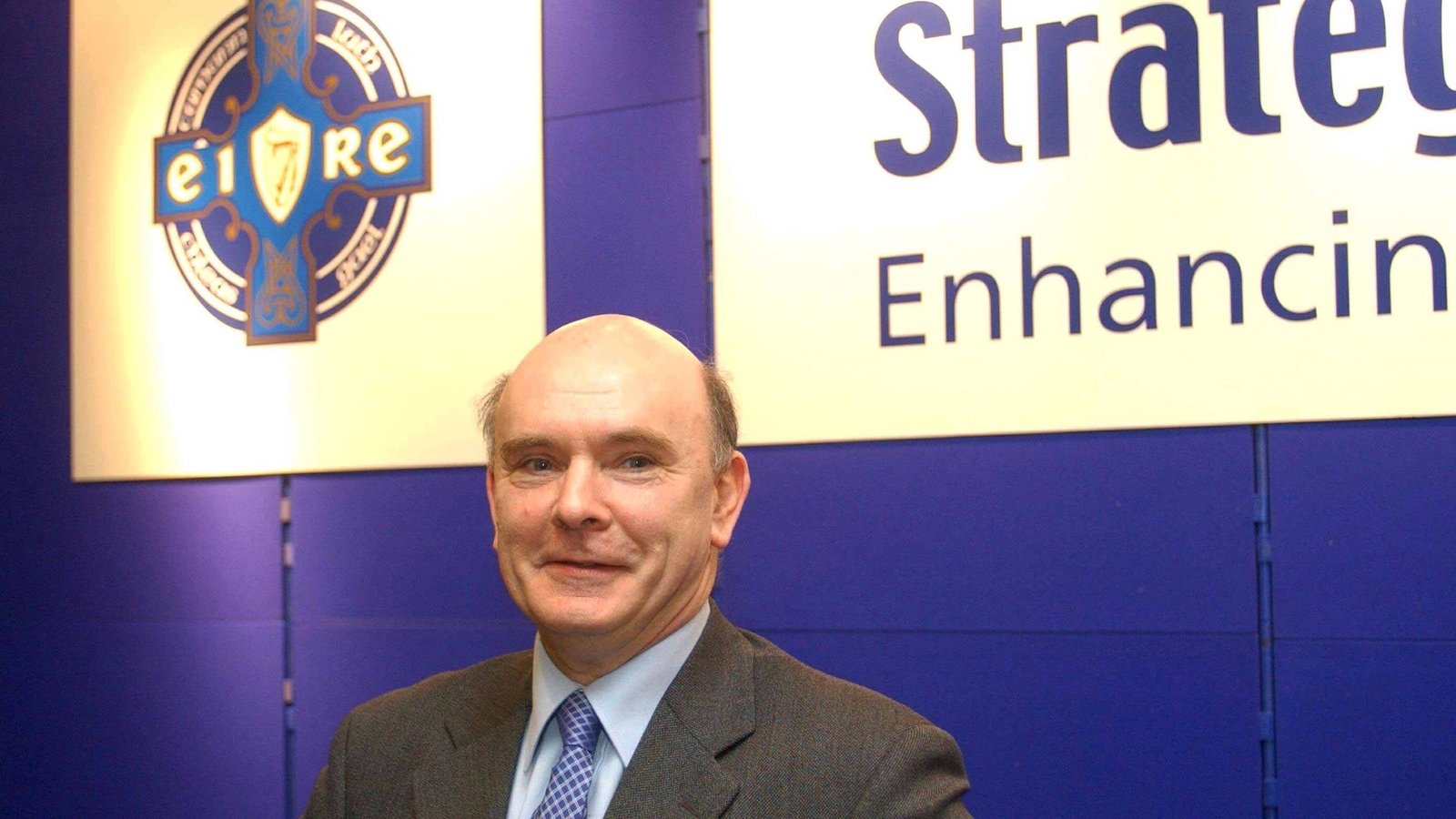 SEEDS OF A PLAN
It took another five years for the bones of a plan to be clearly sketched out. The GAA's Strategic Review Committee (SRC) focused on a three-region approach to games development in the county, but with considerably less financial backing than Dublin expected.
The Leinster Council committed €600,000 over three years to the programme with Central Council committing €1.6 million over that time.
The balance of the operating programme was to be drawn from Dublin's own resources and from the Government/Sports Council. The road ahead would see the appointment of a strategic development officer, dedicated coaching, hurling, marketing and regional development officers and 50 coaches of which two thirds would be club based. This would entail an investment of €19.3 million over five years.
Interestingly, at that time, many other counties were trying to make things happen themselves. Limerick, for example, had plans to switch sponsorship from "Red Cow" to an energy drinks company in a three-year-deal believed to be worth almost €1 million, but that was a proposal that did not go down well at a higher level and was abandoned.
We need your consent to load this YouTube contentWe use YouTube to manage extra content that can set cookies on your device and collect data about your activity. Please review their details and accept them to load the content.Manage Preferences
POPULATION EXPLOSION
In 2008, John Costello warned that Dublin GAA would become marginalised without the creation of new structures to cater for a ''population explosion'' in the capital and nationwide.
"The future of the GAA is in children — particularly those who are now under 9 years of age," he said. "An examination of figures shows that 55% of this age group resides in Leinster. Dublin, alone, accounts for 24.8% of the population between five and nine-year olds in the 26 counties, with this growing to 26% of those under age 5."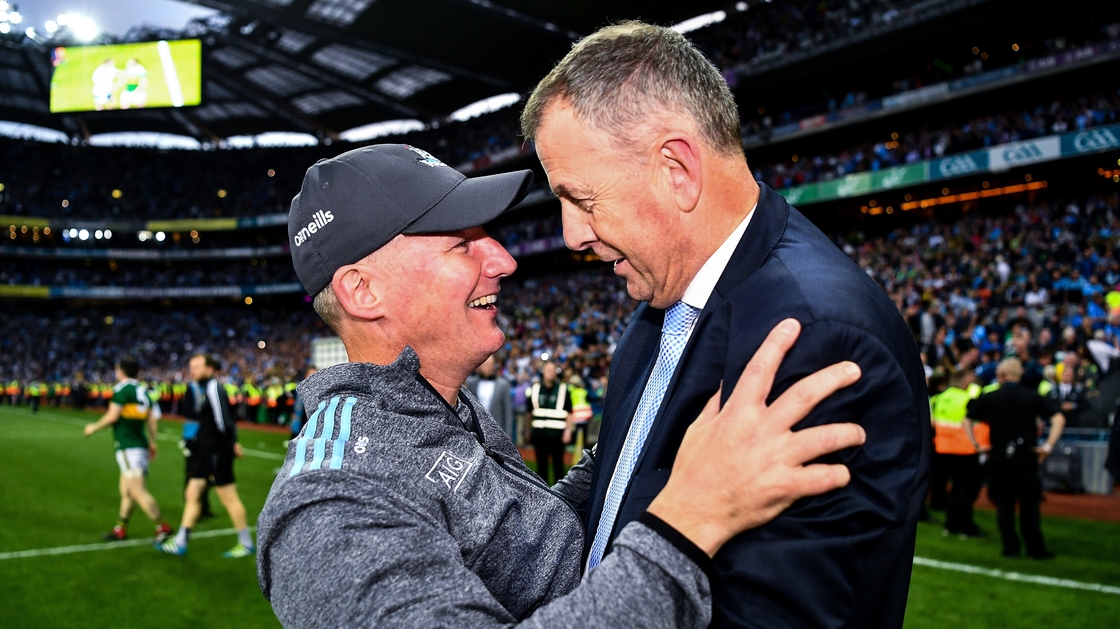 Once more Costello highlighted how those demographics highlighted the significant responsibilities on his administration to manage this population explosion.
The evolution process took another step at this juncture with Dublin appointing games promotion officers, opening schools of excellence and creating training and development systems.
The appointment of those Games Promotion Officers would prove to be a massive success.
SPONSORSHIP
In 2009, the sponsorship model of Dublin GAA changed with Vodafone replacing Arnotts. The deal was estimated to be €800,000 per year, to cover all Dublin teams.
When Vodafone came in, it was to the tune of almost €5m over the next six years but – aside from the cash injection – the new sponsor brought know-how and clout. Vodafone had sponsored huge sports brands like Manchester United, McLaren Formula One and English cricket. Their relationship with Dublin set the Blues on a new path.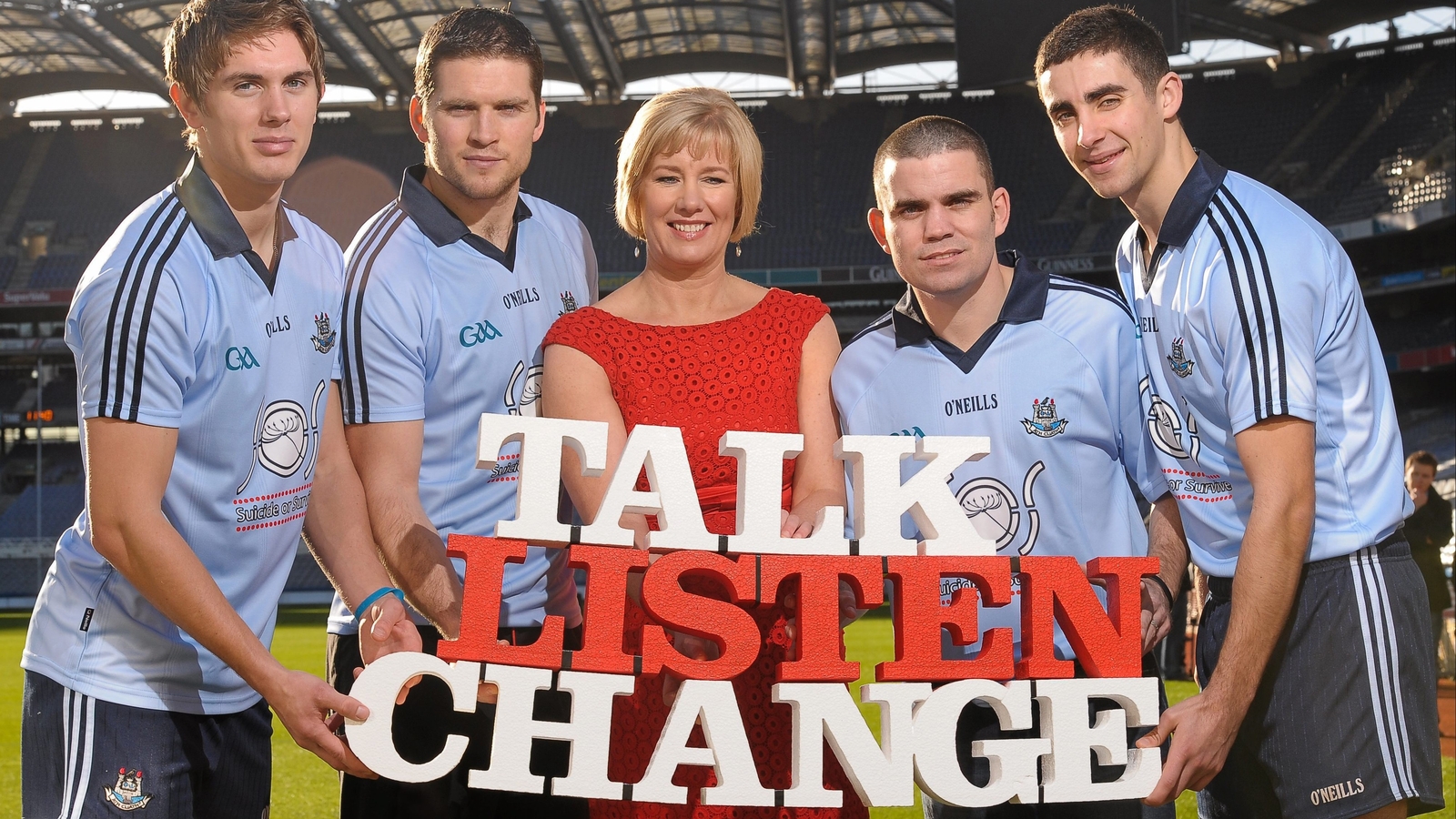 POTHOLES
The journey wasn't always straightforward, however.
In 2011, a lack of funding forced Dublin to shelve ambitious plans for a multi-million euro centre of excellence at Rathcoole. A 25-acre plot of land in the area had been in their hands for more than a decade, though planning issues and local objections stopped development work from proceeding.
They hoped the project - which included the construction of four floodlit pitches - would be ready to commence but a lack of financial resources put the project on the long finger as around €8m was required for that centre of excellence.
GPOs
At this stage, through a special budget measure, agreed during the presidency of Sean Kelly, close to €1m a year for the last six years had been given to the GAA by the Irish Sports Council (ISC) to fund the running of projects in Dublin GAA alone.
Much of that funding was badly required, with the GAA fearing that if they lost the battle in the capital, where almost 30% of the country's children were now born, they could eventually lose the war against other sports.
The funding helped coaching in so many ways. There were now close to 50 Games Promotion Officers employed. It was almost on a 'one per club' basis.
Half of the cost of these GPOs was met by the club they were attached to, the rest came from the GAA - through the Sports Council, Leinster Council and Dublin County Board itself.
Some clubs like Kilmacud Crokes and Ballyboden St Enda's, because of their sheer numbers, had a second GPO that they funded entirely themselves.
BLUE WAVE
In 2011, not long after their footballers won their first senior All-Ireland in more than 15 years, the Dubs revealed plans to make their trademark 'blue' colour a byword for success in a novel marketing strategy.
The county released an 86-page strategic plan for 2011-2017, entitled 'The Blue Wave', stating that "blue must become the colour of success" and "evolve as the flagship brand of commercial sport in Ireland".
Many commentators felt the initiative almost pitted Dublin against Leinster Rugby, who wore similar colours and had enjoyed a huge increase in brand awareness.
The wave planned to 'increase annual commercial revenues of the county board by at least €1.5 million over the plan period'.
The document also outlined how Dublin would boldly apply for provincial status 'in terms of funding allocated by Central Council'.
An All-Ireland football title every three years was targeted and plans to develop a new stadium in the capital were again highlighted.
There was much substance in the plan, including developing local and regional plans and appropriate club structures, maximising GAA participation in Dublin, resourcing volunteers with expertise, bridging the gap from participation to the inter-county success, ensuring appropriate facilities, maximising commercial potential, procuring the financial resources necessary and providing a first-class management and governance structure.
Parnell Park, with a capacity of less than 10,000, was now too small to cater for Dublin's games while the Spring Series initiative of that year attracted crowds roughly ranged between 20,000 and 35,000 for the four football games.
Interestingly, only twice that year - the All-Ireland semi-final and final - did Dublin footballers play in front of a full house at Croke Park.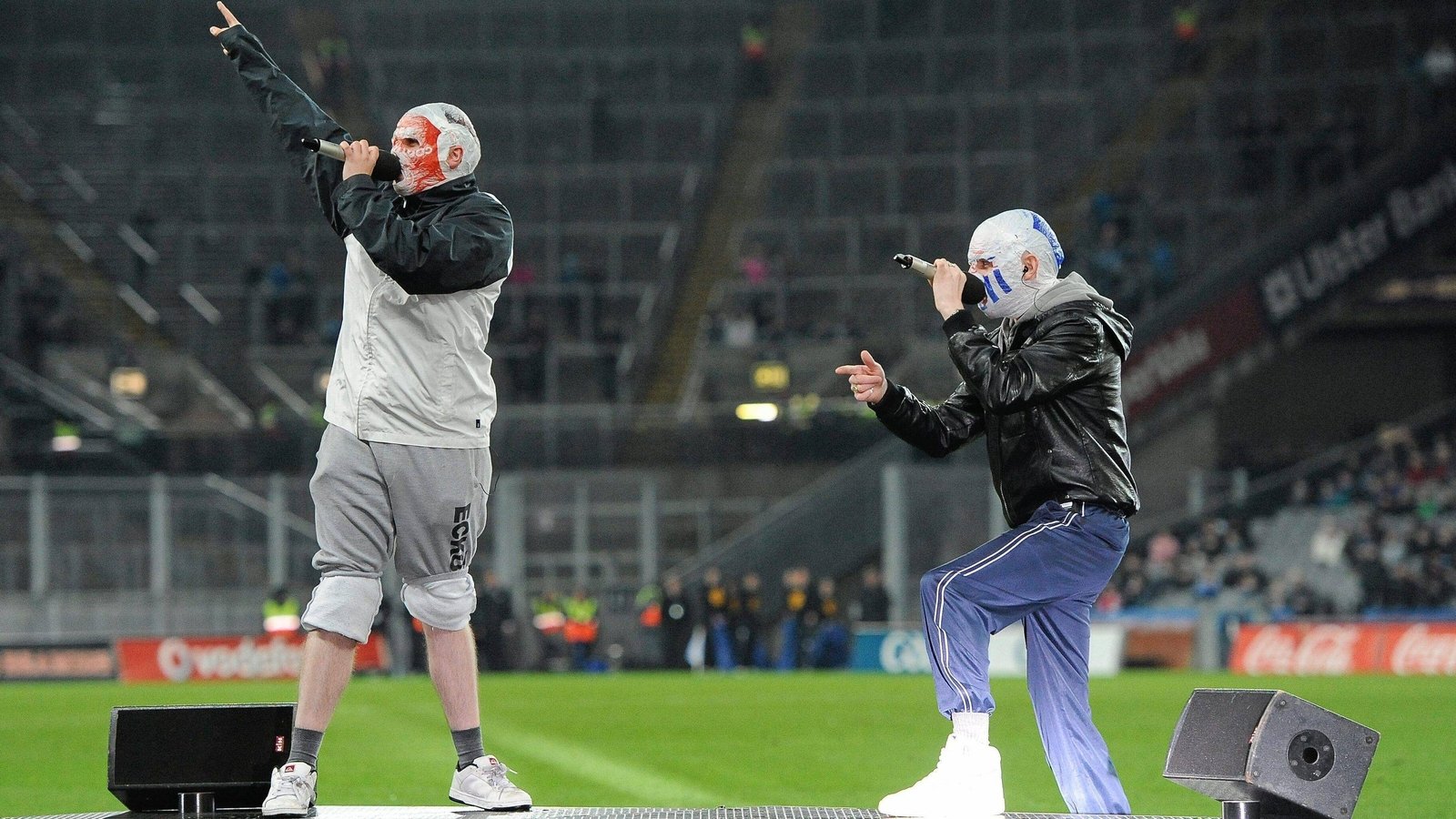 2012
At this point the GAA was very tuned into task of coping with Dublin's growth in population and making sure as many as possible had exposure to Gaelic Games.
President Liam O'Neill told the story of a southside Dublin club which organised a juvenile coaching session in the expectation that 150 kids might turn up, only to be faced with 269 eager youngsters.
In some Dublin clubs, more than 150 children were born in the local area in a 12-month period, O'Neill said. "By contrast, there might be only 250 boys born in the county of Longford in a calendar year," he added.
Census figures revealed that Ireland's population grew by 8.2%, or 348,404 people, between 2006 and 2011, bringing the numbers above 4.5 million. Most significantly, Leinster's population grew by more than 9%.
By April 2011, the province had more than half of all the people in the census with a huge amount of those in the capital.
Attention now turned to helping Dublin clubs cope with meeting demands of new members – and also the challenges of the recession, by helping clubs to repay borrowings undertaken in different economic times.
The county board looked to being in experienced personnel who had taken early retirement from the financial services/accountancy sectors.
COMMERCIAL DRIVE
In 2013, AIG replaced Vodafone as Dublin's main sponsor and the bar raised again.
It prompted Kildare secretary at the time, Kathleen O'Neill, to call for the pooling of individual county board sponsorship deals after Dublin's €4m link with the insurance giants for the coming years.
Needless to say, Dublin felt they should not be criticised for their ability to land record-breaking sponsorship deals.
In 2014, Tomas 'Mossy' ' Quinn was appointed to lead Dublin's drive to boost sponsorship and revenue as he came on board as their first commercial and marketing manager.
Along with around €2m in central funding, huge sponsorship and massive jersey sales, valuable deals were also agreed with kit sponsor O''Neills, mineral water supplier Deep River Rock, Aer Lingus, Renault, and the Gibson Hotel.
Former Ballymun Kickhams player Mike Farnan also played a role as a consultant. Farnan was managing director of Manchester United International, a division of the club set up to grow the brand in Asia and the Middle East in the 1990s.
He has held similar positions with Italian side Parma, La Liga giants Atletico Madrid and, in 2011, became Sunderland's first international marketing director.
In 2014, according to Dublin officials, the county took in between €4.8 million and €5 million a year. The Blue Wave had worked.
Other counties were irked. It led to John Costello holding firm once again at that year's convention.
"Let me set the record straight," he wrote. "The Dublin county committee has no issue with Croke Park offering additional financial support to help so-called weaker counties in their quest to keep pace with the stronger units. But let me be equally blunt: this should not come at a direct monetary cost to Dublin."
Amid calls for funding to be slashed, Dublin star James McCarthy attended a media conference and said money from Croke Park had nothing to do with why they play.
With his father, John, the winner of All-Ireland medals from 1974, 1976 and 1977, James said: "I've grown up in a house where I've three older brothers and my dad — when you're going out the back garden, you're going to sink or swim.
"People have their opinions. It has no effect on the players. We're just trying to win everything we can."
They managed that and benefited off the field too. At that time Dublin announced partnerships with Toyota to provide 16 vehicles to players and management and also linked up with Gourmet Food Parlour, bringing their number of commercial partners to 11 at that time.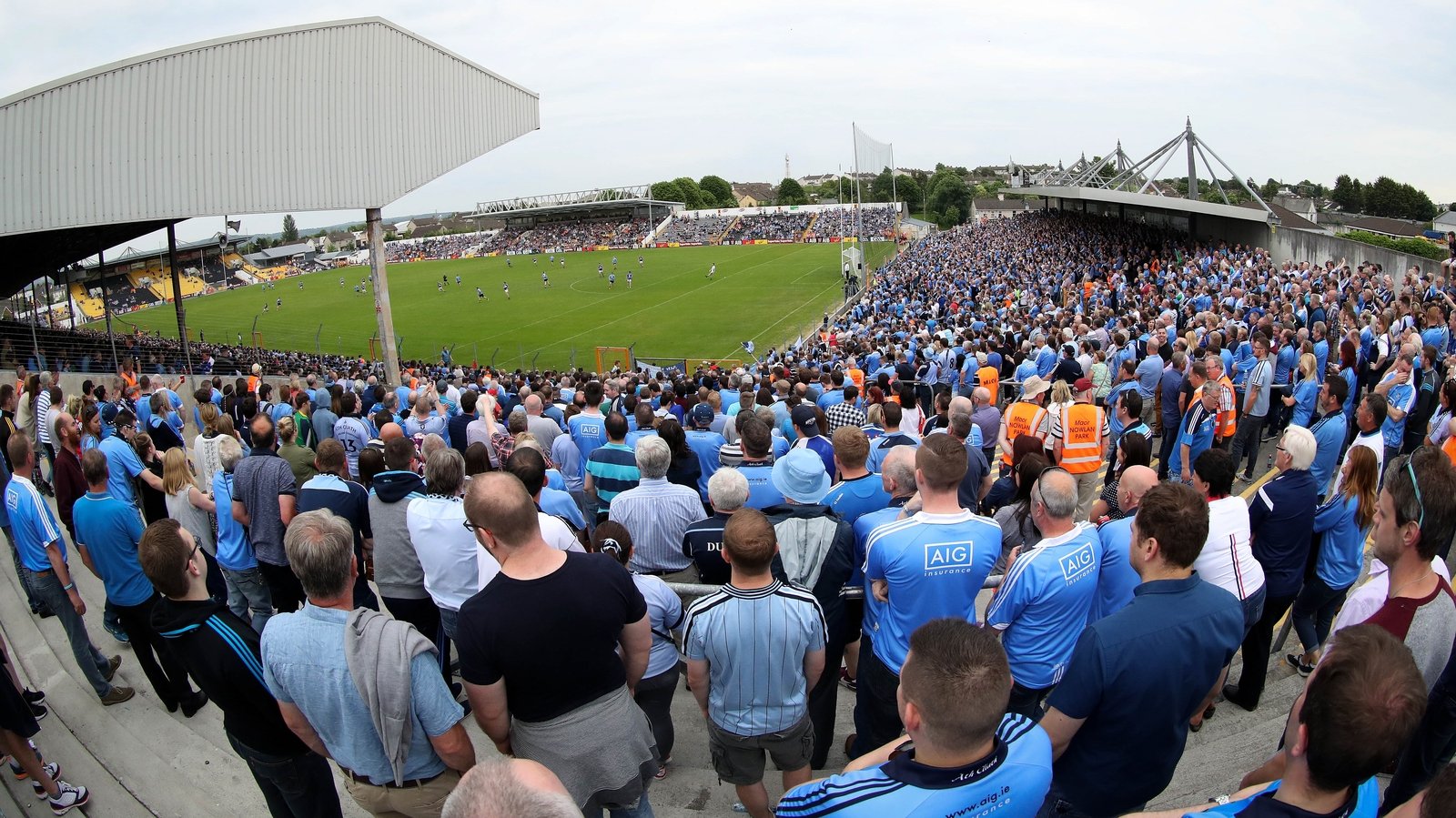 ROAD TRIP
In 2016, Dublin had to play their first Championship game outside of Croke Park in a decade after they were handed a road trip to Nowlan Park to play Laois. It made little difference being away from HQ – they won by 11 points.
That same year Meath's double All-Ireland winner Gerry McEntee urged his county board to look for funding from the Irish Sports Council in proportion to the financial support offered to Dublin.
By now the Irish Sports Council was contributing €643,837 towards paying the network of Games Development Officers employed by clubs, down from €1m.
McEntee made a presentation at a recent underage development meeting in Meath and said Meath needed a proportionate amount.
Counties began speaking up on what they perceived as being inequality in GAA funding.
At the unveiling of the GAA's 2015 accounts it was outlined how Dublin received €1.46 million in games development funding — nearly €1.3 million more than Laois who were second in the table.
Current director general Tom Ryan was the GAA's finance director at the time and suggested that equalisation measures were on the way. But the gap was significant.
Dublin senior football manager Jim Gavin came to his county's defence, pointing out that the Sports Council funding was necessary for the health of Gaelic games in the Capital. "The funding has gone into the clubs" he said.
"The intelligent thing that Dublin GAA did is invest in people. And that's what they are doing.
"There is very little capital investment going on in Dublin clubs at the moment. The county board, with that funding, matches it on parity - there's a 50:50 split.
"Having experienced Cumann na mBunscoil, there is still a cohort of teachers there to promote Gaelic games in our schools but the reality is that that is beginning to wane. There is a battle ground being fought by the GAA in Dublin. There are plenty of other outdoor activities that kids can get involved in. We want them to play Gaelic games. It's no different here in Castlebar than in Clondalkin. We need to get out there and invest in our people."
Later that year, the GAA invested €12m in a new state-of-the-art facility located in Abbotstown in the heart of Dublin 15 which would be the principal training facility for the foreseeable future.
The GAA also devoted an extra €1.5m for an initial three years for coaching and games development projects in the main commuter counties outside Dublin - Louth, Kildare, Meath and Wicklow. This was to put more coaches on the ground in an effort to cater for the rapid population growth in these areas.
All that has happened is counties have fallen further behind. The time for action has long since passed
In 2018, AIG extended its sponsorship for another five years as the footballers continue to dominate, now looking to capture six All-Ireland titles in a row with the likes of Brian Fenton simply not used to losing in his county colours.
Two weeks ago former Westmeath player John Connellan penned a 1500-word open letter to try to restart a serious debate about the GAA's funding model.
That debate has been raging for almost 15 years now.
All that has happened is counties have fallen further behind. The time for action has long since passed. Counties can either wait for something to eventually land in their laps – maybe an extra grant or two here and there - or they can try to forge a new path themselves.
It appears that it will take serious direction, time, visionary individuals, huge resources and patience. With county board officials already stretched in every possible way - not least with the task of fundraising - it's most likely a plan to be conducted with their blessing but separate to the non-stop administrative duties they already face.