Limerick are capable of a lot more according to two-time All-Ireland winner Anthony Daly.
The Treaty City men got past Galway in yesterday's All-Ireland semi-final to set up a showdown with Waterford in the decider.
It will be a repeat of the Munster final which Limerick won by four points, although it's a first ever meeting of the pair in an All-Ireland final.
Daly, speaking on RTÉ's Morning Ireland, says that Limerick beat the Tribesmen without hitting top gear.
"They looked nervous to me early on," he began.
"They shouldn't be nervous with a team as experienced as them at the moment, but they go the job done and that's the key thing for them at the moment.
"Galway put up a huge battle. (It was) a very tactical and very tense game. Ultimately they created enough chances - they missed a lot of them - but John Kiely will just be relieved to be back in the final.
"That's what it would have been all about for him at the start of the season. He's back there now and within 70 minutes of brining Liam MacCarthy home for the second time in three years."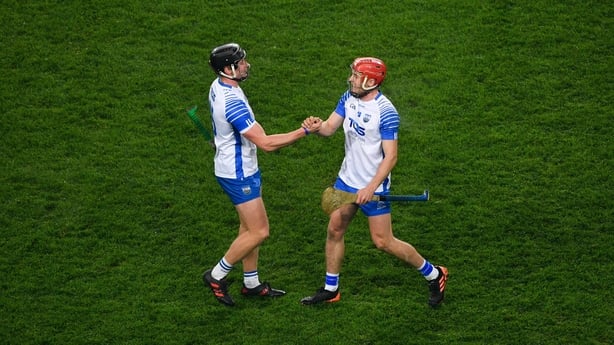 For Waterford, it's just a fourth final appearance since their last win back in 1959.
In 2008 they faced a Kilkenny side who were at the peak of their powers, and were duly swept aside by 23 points. They had lost to the same opposition in 1963, despite scoring six goals.
While their most recent showing in the final was in 2017, when they were beaten by Galway by three points.
After a win over neighbours Kilkenny on Saturday, Daly says the anticipation will be high by the banks of the Suir ahead of a rare appearance in the decider.
"They'll be massively excited down Waterford-side," he suggested.
"What a comeback. To be nine points down against the Cats and to pull it back... seven down at half-time and everyone writing them off and (they) just owned the second half completely.
"Really have bought into Liam Cahill, and the sprinkling of magic he has brought down to Waterford.
"They'll be hugely buoyed up and think they have a massive chance of bridging the gap to '59.
"What a two-week build-up we have - it's Christmas come a bit early. It's magic stuff."