A problem shared is a problem halved, they say. Not quite the case for Kildare ladies' footballer Ellen Dowling after the Lilywhites' season "fell apart in 10 minutes" of their final group game against Laois earlier this month.
Dowling's other half – Paul Cribbin, a forward on the county's men's panel – could relate. At the same time as Dowling's side were battling with Laois in Carlow, Cribbin's own inter-county season was being mercilessly ended by a glut of Royal County goals at Croke Park.
"It was a very sad household after that weekend," Dowling joked – well, half-joked – when talking to RTÉ Sport in the aftermath.
The 2016 All-Ireland intermediate champions appeared to have one foot in the semi-finals having beaten Clare and dismantled Sligo in their first two group games. That round three tussle with Laois in Dr Cullen Park was all that stood between them and a place in the final four.
"I don't know where to start with Laois," Dowling sighed. "We knew it was going to be tight because if we lost, it would go down to points difference. We were in a good position – a draw or a win would've put us through. 
"It just fell apart in the last 10 minutes. In fairness, they were a very good Laois team, we may have underestimated them a little bit going into the game. Clare put up a massive score against Sligo as well so that didn't do us any favours.
"We were really in a bit of a Group of Death with four teams – other groups had three – playing three weekends in a row." 
It was perhaps a 'fitting' end to what was a season of What Ifs for this Kildare ladies' side. They were nearing the end of an unbeaten league campaign and had qualified for the Division 3 final with a game to spare when the plug was pulled on life as we know it back in March.
"It's our management's third year with us so we knew what we needed to do, we needed to get into that league final and get ourselves out of Division 3.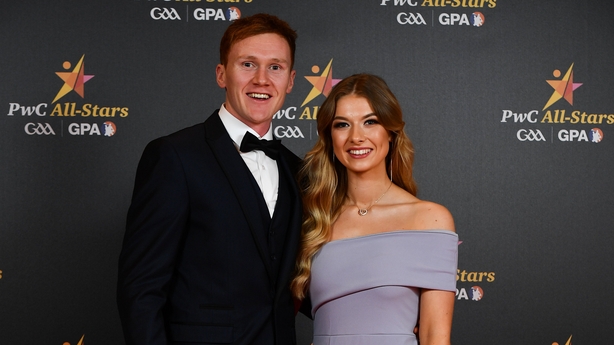 "I missed the whole league campaign through injury… it was frustrating watching from the sidelines. The girls were doing brilliantly, but you don't really feel a part of it." 
The Ladies Gaelic Football Association's decision to run straight into championship action once the country 'opened up' after summer lockdown meant Kildare's five wins out of five in Division 3 would not bring with them the reward of a step up to the league's second tier. 
"It was frustrating that the LGFA pulled the leagues straight away when we had already qualified for the final – that was a tough one to take," said Dowling.
"We were hoping they'd find a way to finish the leagues. Maybe they pulled them a little bit prematurely, especially when you see the men got their league finished and with us being in line for promotion, it was a bitter pill to swallow, but that's life, you move on.
"We're already talking about next year, it'll come around very quickly." 
I'm regarded as one of the older, experienced players and I'm only 24
The panel's management trio of David Moynihan, Nicholas McDonagh and Ronan Cognivan will be in year four in 2021. Any rebuilding process is, at this stage, complete and Dowling believes their young panel is ready to deliver. 
"When we got back training after everything, it was just all guns blazing," said Dowling. "We had a full panel, it was really exciting for the first time in a while. We had high standards and expected things from ourselves
"I'm regarded as one of the older, experienced players and I'm only 24. We're still very much trying to progress, we'll only learn from this year.
"We've already all said our piece after the Laois game and set goals for next year. That's important as well, you take the lows and focus on what you need to do to build on it." 
If the abrupt end to their All-Ireland hopes was a gut punch, the new-found sense of perspective that has permeated the GAA landscape as the nation battles through a second Lockdown is not lost on the Suncroft player. 
"The one thing the team has taken from it is the enjoyment of it. There are times when you definitely take your football for granted," Dowling admitted. 
"When we got the call back in March that there was going to be no football for the summer months, it was a tough one to take and we all reflected on that during the first Lockdown. We'll never be able to take it for granted again because we were dying to get back to it."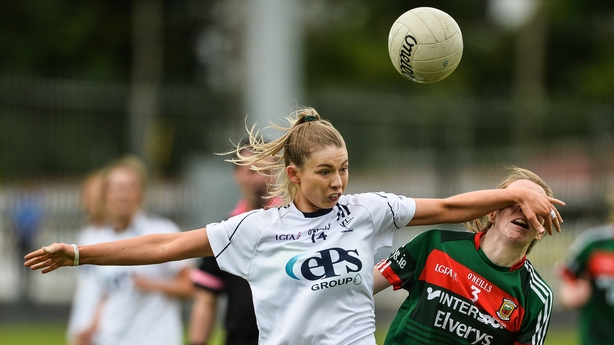 An Operation Support Specialist at Pfizer, Dowling has, like so many others, been mainly working from home since the world changed at the beginning of March.
Although as keen as anyone for life to get back to normal, she hasn't necessarily missed the commute from her Johnstownbridge base to the day-job in Grange Castle, Dublin. 
"Once the Championship got going, we had three games, three weekends in a row, really focusing in on a month of football. So not being up at six in the morning when you're getting home at half 10, 11 o'clock at night worked out very well.
"Usually our training schedule would be gym on a Monday, then we'd train Wednesday, Friday and Sunday mornings. You'd like to be at training for six, half-six, so you could be getting home from work at five o'clock, getting something quick to eat and you're gone straight away again." 
Having first appeared on the adult county scene aged just 17 in 2014, Dowling would score two points in a losing All-Ireland final effort against Waterford in 2015. The next year, her trio of scores would help deliver that Intermediate crown with a one-point victory over Clare. 
"Reaching Croke Park in that first year felt like a big achievement but we met a serious Waterford side who are still doing great work up in the senior ranks so we bit off a bit more than we could chew that day," Dowling reflected. 
"We won by a point in 2016. Memories I'll never forget. That's a moment we still go back to when we're struggling in training or in matches – trying to bring yourself back to that day against Clare."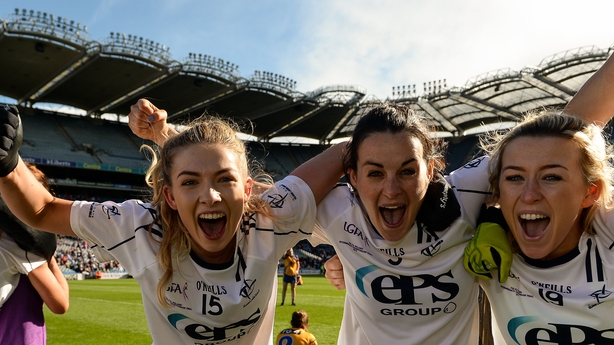 The simple, clublike Junior-Inter-Senior structure of the ladies' championships looks, on paper, as the simplest and most obvious way to format a championship – or series of championships – for a sport that, in theory, endeavours to give every panel a fighting chance. 
Two-tiered systems, however, have never been embraced wholeheartedly by the men's side of the Association in any of their guises over the years – regardless of what household name the competition may be called after.
So, while Dowling and her team-mates can start next year with a clear path to progress in front of them, their county's men's side must continue to bang their heads against the brick wall that is the Dublin-dominated Leinster Championship.
Can the men's game learn from the simple, pragmatic layout of the ladies' championships? 
"In ladies' football – similar to the men's – there's a massive drop between the likes of Dublin and some of the weaker teams," Dowling reckoned. "The women's set up gives everyone a fair chance and it makes it more competitive.
"With the way the leagues are, you're still playing the same teams. We'll be playing Division 2 teams in the intermediate championship, it definitely makes the whole thing more competitive.
"If we were all trying to compete for the one cup in ladies' football, you might be a long time waiting to get your hands on it. The structure does make your goals a bit easier to reach. 
"I can see it with my own club, Suncroft, in 2015 we were in the Junior B competition and now we're in Senior so we've won Junior B, Junior A and Intermediate and now we're competing at Senior.
"Dublin, Cork etc, that's where you want to be. When we won our Intermediate final, we celebrated like that was the best thing in the world because it was to us at the time.
"But you're looking at the likes of Dublin and what they're doing and you're watching their games, they're brilliant footballers but we believe in Kildare we will one day be competing with the likes of Dublin and Cork. And if you don't think like that, it's never going to happen." 
Working in one of the largest pharmaceutical companies in the world at a time when the industry has never seemed more relevant has been an eye opener for Dowling – who had two pins put in a troublesome shoulder back in February.
With Pfizer's recent development of what will hopefully be a viable vaccine to help quell the spread of Covid-19, the free-scoring forward has found herself appointed the unofficial Covid 'expert' among her friend group. 
"With the time of year we're in now, with people wanting to get home for Christmas and stuff, it's great to have a small bit of hope," she said.
"I love working there, I couldn't see myself in a different industry. The whole idea that something is actually in the pipeline is great hope for everyone, especially in these darker evenings.
"There's a certain amount of pride involved when you're working for one of the companies that's trying to fight everything that's going on, it's great to be a part of."