Limerick v Galway - subtitled 'no country for small fellas' - was supposed to have been this year's All-Ireland final.
At least that was the verdict after the opening two weeks of the championship, when Limerick soared past Clare and Tipperary in Munster and Galway smashed poor, bewildered Wexford into many tiny pieces in the Leinster semi-final.
Analysts and punters were already war-gaming the contest in their heads, pondering the match-ups.
Kilkenny interrupted those plans, no doubt taking their underdog tag as a personal affront.
As with last year's All-Ireland semi-final against Limerick, Cody's team produced a Leinster final win which defied all form and logic, and left opposition fans somewhere between frustrated and confused.
Galway were shunted into the quarter-final and, somewhat inevitably, into yet another frenzied death-match against Tipperary.
They survived. The westerners looked like losing for long stretches but they won. And now they are facing into Limerick - possibly a round ahead of schedule, but the game is on.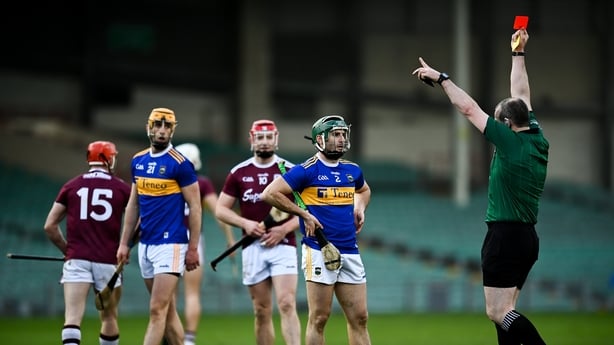 They may have to defy form and logic themselves this time.
Limerick looked peerless in their Munster campaign, carrying an almost - whisper it - Kilkenny-like aura. They now hold back-to-back provincial titles along with back-to-back League titles.
It's hard to assess in the current climate but that old Limerick fatalism seems to be on the wane. That fatalism was hard-won and easy to understand. Prior to the great catharsis of 2018, when Croke Park bounced up and down to the sound of 'Dreams', Limerick's modern experience of All-Ireland finals had been about as uplifting as 'Angela's Ashes'.
This fatalism may have found its fullest expression in the final moments before Limerick did, in fact, reach the promised land. The eight minutes of injury-time were evidently a torturous, excruciating experience for Limerick supporters in the stadium, as thousands of green-clad fans simultaneously experienced flashbacks to bloody Johnny and Billy Dooley.
One Limerick woman in the Canal End reacted to Joe Canning's late goal by covering her mouth in frozen horror for the guts of a minute and a half. Their misery deepened further when Graeme Mulcahy sent a misplaced pass down Niall Burke's throat and the gap was now whittled down to one.
In the closing seconds, as he watched Canning's long range free sailing through the sky, one Limerick fan, who'd clearly seen too much and experienced too much, braced himself for disappointment and sighed out loud - "It's over lads, it's over - it's a point" in the tone of a man ascending the steps to the exit. Before this chap could get on the blower to inquire about replay tickets, the ball dropped shy of the square, Tom Condon burst out with it and the 45-year wait was over.
The gene of fatalism would have run very deep to survive the last two years. Since the 2018 All-Ireland title, Limerick have been hoovering up almost everything going with the rather notable exception of the All-Ireland in 2019.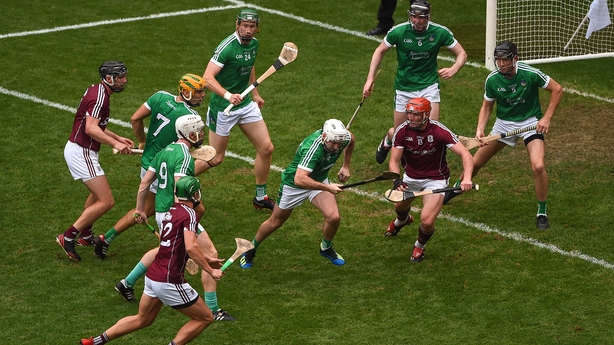 As former Limerick player and manager TJ Ryan said, that's practically the only hiccup for two years.
Ryan managed Limerick between 2014 and 2016, guiding them to an All-Ireland semi-final in his first season, a game best remembered now for the extraordinarily heavy rain during the match, which saw scores of the less hardy fans scuttle down into the bowels of Hill 16 midway through the second half.
The Limerick fans were at their pumped-up, boisterous best that day. Every 90 seconds, we got another blast of that Richie McCarthy chant in the Seven Nation Army tune.
It's a symptom of the times that, despite Limerick riding so high, it's hard to detect any real buzz or "madness" in 2020.
"It's a strange one, in keeping with 2020. Without the gathering of people, when you don't go to a match, when you don't go out for a pub, or go out for something to eat, you actually don't meet a lot of people," says Ryan.
"It's a difficult one to describe. Maybe in a one-to-one, if you're talking to your colleagues or your telephone buddies, people are confident and happy.
"But the notion of people getting carried away, as they might have done before, or that madness, because of the year that's in it... I don't feel it anyway."
It would be a stretch to say Ryan has a "foot in both camps" this weekend but he is fairly well acquainted with several players on both sides. The ex-Limerick boss was a coach of the St Thomas's side, winning back-to-back Galway titles in 2018 and 2019.
How does Ryan see the balance of power between the two sides?
"I think Limerick are slightly ahead. I know they didn't win the All-Ireland last year but putting Munster titles back-to-back is huge for Limerick, with league titles alongside them.
"That's very consistent. They were just a little bit unlucky with the semi-final last year, that's the only little hole you could pick in Limerick's form.
"Galway's has been slightly different. They didn't qualify out of Leinster last year, changed the manager, the boys have had a good bounce. I was very impressed with them for long stages in the Leinster final - but we questioned them because they didn't win.
"They fixed that last week and came away with a great win. They were six points down in the second half - 2-15 to 2-09 - the past hasn't been kind to them in those games but they dug it out.
"They're heading into the weekend on the back of a win over the All-Ireland champions and no doubt, confidence will be up."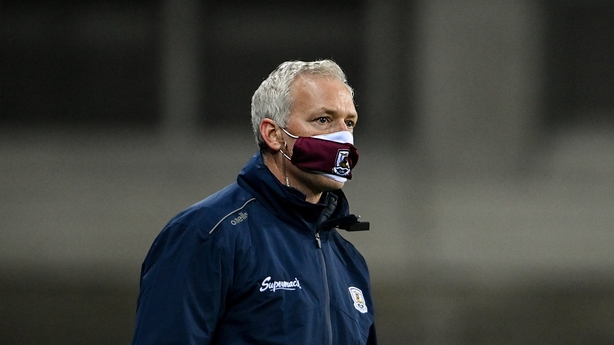 Their manager may have the inside track too. Shane O'Neill is only Galway's third outside manager - after Babs Keating and Ger Loughnane (fourth if you count John McIntyre as an outsider).
Galway were in a strange place in 2019. While their elimination at the Leinster round-robin stage was somewhat freakish, given the bizarre state of the table at the end, they had nonetheless looked jaded in that campaign. The jolt of All-Ireland winning manager Micheál Donoghue's abrupt departure and the drip-drip of stories about the county board's financial woes didn't appear to herald a glorious future.
But O'Neill, arriving into what appeared an awkward situation, has cut an impressive figure in 2020. The former Limerick player and All-Ireland winning manager with Na Piarsaigh naturally knows the scene well in his native county. For Ryan, it's a slight advantage but the gains involved are likely to be marginal.
"Certainly, knowledge is power. He has great knowledge of the Limerick set-up and how they're playing. He's a keen eye for set-ups and strategies and he'll always know the individuals really, really well. So, it's a help.
"But look, on a game-day, he's still going to need his team to play well, he's going to need his individuals to play well.
"But it's definitely a help more than a hindrance."
While the bookmakers, the statisticians and the majority of analysts have made Limerick favourites for this encounter, a glance at the Galway line-up reveals a formidable array of weapons. The 2018 champions have much to fear from the 2017 champions.
"I'd be wary of this one," says Ryan. "It's a very, very tough game for them. I do feel that Galway will get a great bounce from that victory over Tipp.
"Let's see what they have up their sleeve. Could we see a sweeper system from Galway, could we see the likes of Tom Morrissey and Gearoid Hegarty given no leeway whatsoever, where is Joe Canning going to be placed?
"There's an awful lot of stuff to keep an eye on out there and I think it could come down to a small bit of brilliance."
Sunday's battle of recent champions was supposed to have been the All-Ireland final - but whoever the wins this repeat of '18 will likely emerge as favourites for the crown this year.
Listen to the RTÉ GAA Podcast at Apple Podcasts, Soundcloud, Spotify, or wherever you get your podcasts.
We need your consent to load this YouTube contentWe use YouTube to manage extra content that can set cookies on your device and collect data about your activity. Please review their details and accept them to load the content.Manage Preferences
Watch Waterford v Kilkenny (6pm Saturday) and Limerick v Galway (4pm Sunday) live on RTÉ2, listen to live commentary on RTÉ Radio 1 or follow our live blog on RTÉ Sport Online and the RTÉ News app. Highlights on The Sunday Game (9.30pm RTÉ2).