Few counties in recent years can come close to matching the emotional energy created by Mayo.
It works for and against them, but 2020 is a different ball game entirely. 
The annual quest for Sam Maguire has led supporters on a rollercoaster; plentiful sunny days tempered with some agonising defeats. Many neutrals have been brought along for the ride. 
James Horan has spoken previously of the "anxiety" of Mayo crowds, and how this can feed into the players. It is something that most likely works both ways. 
That element has been stripped away in 2020 with a behind-closed-doors championship. There are no supporters to lift the team when it needs it, or to row in behind momentum swinging scores. 
While the absence of supporters is a disappointment for all football enthusiasts, there is a silver ling as far as Horan is concerned, having led his team to a Connacht title and now preparing to take on Tipperary in an All-Ireland semi-final 
"I think so," he tells RTÉ Sport, when asked if Mayo have benefitted from the lack of crowds. "In a strange type of way in a strange type of year.
"For one, it's communication. Even on the TV, you can hear the players communicating with each other. Sometimes you can hear the sideline too.
"There probably isn't as much emotion swirling around the place." - James Horan
"Sometimes when players are talking to each other, it's like the trigger to reset, or fellas to get back in the zone.
"There probably isn't as much emotion swirling around the place, not that you get caught up in it, but sometimes crazy stuff happens when there are so many people around the place, around dressing rooms. Sometimes that can add to the anxiety a little bit.
"I think it is a more consistent performance area when there isn't the crowd there. We are trying to make the most of what we have." 
It's a point that defender Stephen Coen can readily appreciate. 
Having spent many games in the green and red struggling to hear messages coming his way in the white-hot championship heat, 2020 has changed that aspect significantly.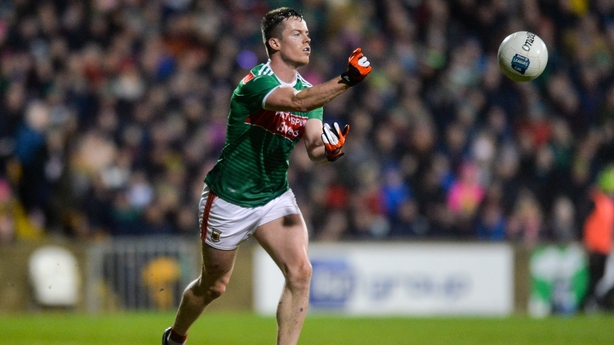 "I know from years gone by, when you are playing in a game in front of 80,000 people, and you're expecting to get a message from somebody behind you on the field, you have to keep your head on a swivel because you can't hear," he says. "You have to be aware of what's going on around you. 
"Whereas now, it allows you to look forward more often as players behind you can give you a clearer message for kickouts and positionally.
"You can hear selectors and subs on the sideline giving you clear messages, so in terms of effective communication, it is definitely a lot easier." 
Not that it makes up for not having friends and family on match-day cheering on from the stand.
"It has been a big motivating factor... you want to show to them how much it means to you. We are trying to put in our best performances for them." 
A big day out in Croke Park without a travelling army of fans seems almost unfathomable for Mayo, but again Coen says that the unique feel to the behind-closed-doors championship does have unintended consequences. 
A clash with Tipperary allows the PhD student the opportunity to come up against guys he soldiered with at third level in the colours of UCD.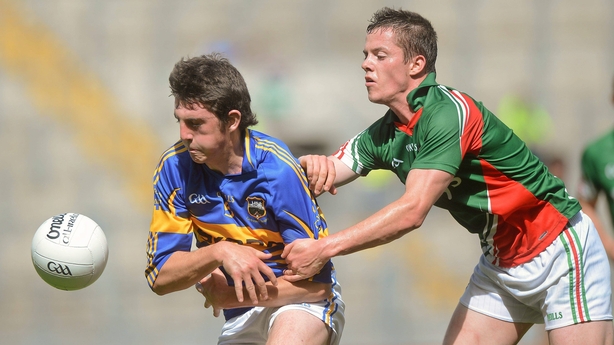 An All-Ireland Freshers title was won alongside Jimmy Feehan, Liam Casey and Colin O'Riordan, while his Sigerson career, culminating in ultimate success in 2018 with the Hollymount-Carramore man as captain, was with Feehan and Casey by his side.
"They are great guys, great craic and we have played a lot of football together, so it will be nice to play against them the next day."