Goals galore
After a championship that had been lacking in goals (average 2.25 per game), we got them in floods in last weekend's quarter-finals.
Dryer conditions, and therefore less boggy pitches, in both games seemed to help, with Galway, Clare and Waterford all raising three green flags and Tipperary scoring two.
Aron Shanagher and Dessie Hutchinson bagged a brace each, as Waterford's former soccer pro delivered on the promise he had shown in the opening two games.
For Galway, Cathal Mannion (1-03) and Brian Concannon (1-00) both stepped up to the plate, which was all the more vital in a closely fought game when Joe Canning was kept relatively quiet, a superb late side-line ball aside.
Cathal Mannion scores a stunning goal to level things after Seamus Callanan's early goal - Watch highlights on The Sunday Game at 9.30pm on @rte2 #rtegaa #thesundaygame Follow the latest https://t.co/g7l4BZlqAx pic.twitter.com/ZiFgx8GJTg

— The Sunday Game (@TheSundayGame) November 21, 2020
Red mist
Cathal Barrett's red card was contentious, more so for the seemingly innocuous challenge that earned his first yellow card than the deserved second.
Tipperary manager Liam Sheedy questioned the appointment of Limerick man Johnny Murphy in the aftermath, suggesting it should have been a "Leinster referee" in charge.
That was a bit of an odd statement considering Galway have been playing in Leinster for 12 years now but, for the referee's own sake, it would probably be better if they weren't from a county that could play the winners.
Funnily enough, Galway didn't seem to have made much use of the extra man until corner-back Aidan Harte roamed forward and was left free (in the right corner no less) to arrow a brilliant, decisive shot past Hogan.
"We didn't want him to shoot but in fairness it was some finish" said beaming Galway boss Shane O'Neill afterwards.
Aidan Harte blasts home a dramatic goal to put Galway in front for the first time in the second half with four minutes left - watch highlights on The Sunday Game at 9.30pm on Sunday #rtegaa pic.twitter.com/wIzg3MvvRS

— The Sunday Game (@TheSundayGame) November 21, 2020
Blunted Banner too reliant on Tony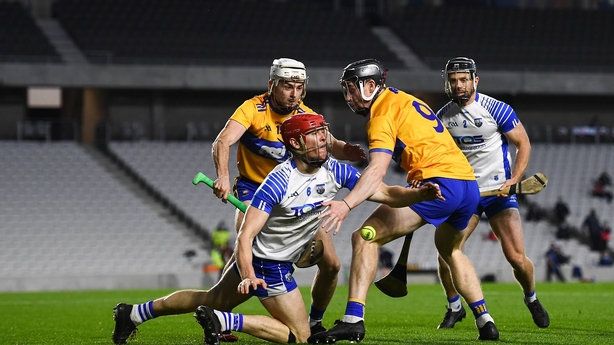 It's hard to imagine Clare would have risked playing any other player that had turned their ankle in the warm-up but when that man is Tony Kelly it's both understandable and a reflection of their over-reliance on the Ballyea man.
The Banner's star centre-forward was clearly hampered throughout and needed treatment shortly after scoring one fine early point from play. He bravely played on but was restricted to frees for the remainder.
Kelly scored just 0-08 on Saturday, compared to an average of 16 points (1-45) in the three previous and you wonder how much tighter Waterford's nine-point winning margin would have been if he was moving freely.
Then again, the Déise were so dominant that they might have limited his impact anyway. And that was without the injured Pauric Mahony, who many would have seen as just as important to their hopes this season as Kelly to Clare's.
Waterford look up there with Limerick (who remain deserved favourites) in terms of strength, fitness and work-rate and will have no fear of Kilkenny in Saturday's All-Ireland semi-final.
Liam Cahill has had quite the impact in his first season in charge.
Back on black
Another weekend, another illustration of why hurling needs a black card rule or something similar.
Galway were leading Tipperary by three points in the final seconds of normal time when Seamus Callanan took a hand pass and set course for goal.
Adrian Tuohy executed a perfect rugby tackle from behind at the 20m line and was booked. Tipp went for goal and Brian Hogan's shot was tipped over the bar.
Not that being down a man for the last three minutes of injury-time would likely have made much difference. Perhaps a penalty is a more appropriate punishment?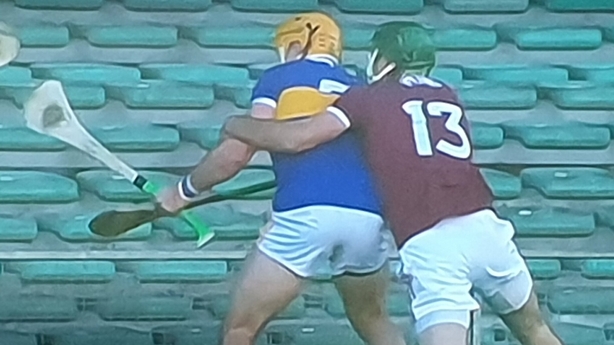 Last week, we mentioned Cork's Robert Downey being blown for over-carrying while being held by Tipperary's Willie Connors and Padraic Maher was penalised in a similar fashion on Saturday.
This one (pictured above) was even more blatant as Concannon had his arm around the defender's back.
There was some karma as Canning missed the resulting free but why are we penalising the player in possession for being fouled?
One in a row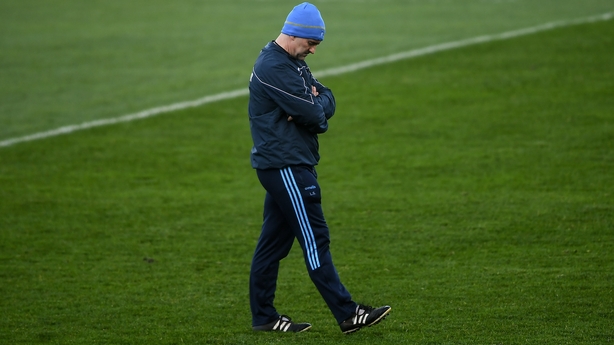 It didn't take long after the dethroning of the champions for the jokes to circulate - Tipperary's favourite board game is apparently 'Connect 1'.
It is a fact that the Premier County haven't won back-to-back All-Ireland titles since 1964-65 but the notion that this is somehow a failure or down to insufficient desire is unfair. It's hard enough to win one.
In the last 20 years, only Brian Cody's Kilkenny (2002-03, 06-09, 11-12, 14-15) and Cork (2004-5) have gone back to back, seemingly elevating them above their 'Big Three' rival.
However, Cork haven't won Liam MacCarthy in the 15 years since and have only reached one final (2013) in that time while Tipp have been in six. Tipperary have also won two titles since Kilkenny's last victory, beating the Cats in the finals of 2016 and 2019.
In both years following their most recent wins, they have lost close encounters to excellent Galway teams, who despite being perennial contenders have only won one All-Ireland since their last double in 1987-88.
While consecutive victories might cement a team's place in the history books, the Premier County's fans should take little heed of sneers from rivals whose own teams have much worse recent records.
What would Waterford or Wexford give for a one in a row?