The modus operandi of this Mayo team, led by James Horan, is and always has been very simple. They are going to apply themselves to every contest in their own way, imposing their style of football relentlessly and the cards will fall as they may.  
That belief in what they do can be a really powerful accelerant for any team. It requires a total commitment to the cause and lends itself to performances laced with the character of the players. 
In plain terms, once the green and red jersey is on, every player goes after the game as hard as they can through perfection, mistakes and anything in between.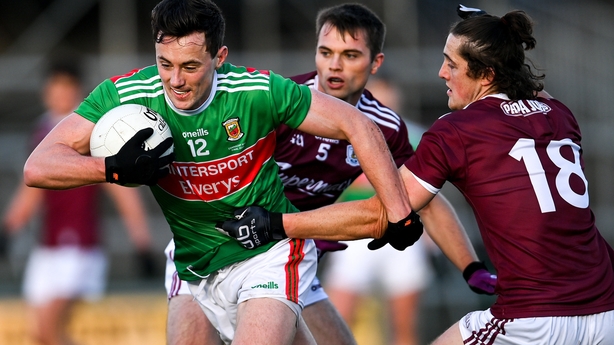 Culture of Adventure 
From afar it is difficult to not have huge admiration for the almost magical sense of purpose you feel from their group when you watch Mayo play. The sense of adventure and invincibility is a credit not only to James Horan but to the culture of Mayo football. 
Mayo believe absolutely in their own ability to both compete and perform to a level that opponents cannot resist on any given day. They seem certain that if they apply their full skillset to the dynamics of any game and marry it to high intensity and clinical decision making in the midst of battle that can beat anyone. 
That approach explains why so many neutrals gravitate to the Connacht champions. The spirit and freedom in their play isn't found in any of the other All-Ireland challengers – Dublin included. The empowerment players feel from not fearing having a go or playing instinctively is inspiring and, captured as part of the gameplan, can transform performances. 
Of course absolute belief in the power of anything leaves the believers blindly exposed to their weaknesses and although they were comfortably the better team in the Connacht final, those vulnerabilities left the door open for Galway.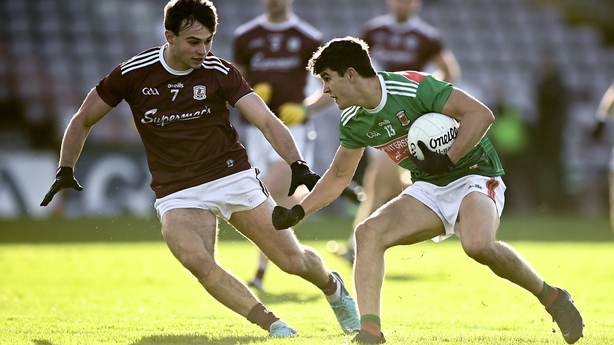 Inefficiency in Attack 
On Sunday we saw both the virtues and flaws of the Mayo approach. There were periods in both halves when Galway struggled to contain firstly the innate athleticism in this Mayo team but also the range of attacking threats it contains all over the field. However, the eventual winners' policy of "go after it" hurts them most in the final third. 
The first-half scoring return sums some of that up quite succinctly. Playing with a breeze at their back and with Galway defending stubbornly Mayo created and took seventeen shots – not unimpressive given the conditions, the stage and the pressure through numbers from Galway – but converted only eight.  
The Sunday Game highlight reel had no trouble lifting passages of fluent build up and scores from Tommy Conroy, Cillian and Diarmaid O'Connor and Paddy Durcan in the first half. But the clear, pragmatic picture at half-time was that despite playing most of the football and catching the eye, they only led Galway by three points.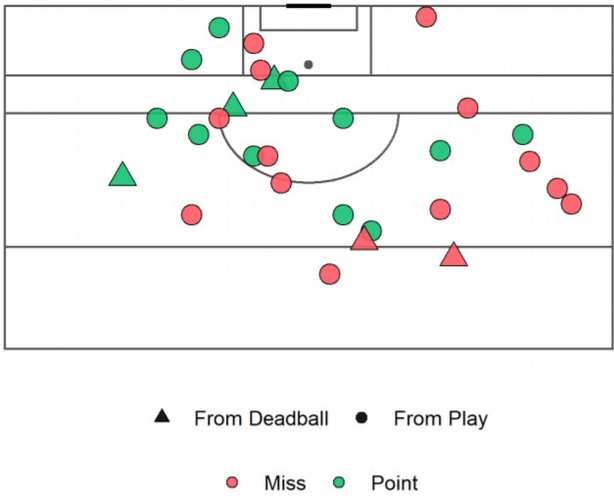 Numbers Don't Lie 
It is the play which stays on the cutting room floor that hurts Mayo over the course of games. There were several examples of ambitious – stupid – shots taken on in the first half which should have been worked into areas with a higher percentage return. In keeping with their belief system, no admonishment follows what is seen as over confidence in those situations and the next bout of rashness is never far away. 
The numbers don't lie and Mayo's conversion rate at the break was a frustratingly low 47%. Compare that with Galway, who were living off scraps and venturing into the Mayo half infrequently, but missed only one scoring opportunity in the first half to more than stay in the game. 
Throughout the first half, despite the breeze, when they crossed halfway Galway always had a kick pass option to the inside. As ever, Mayo's eagerness on the front foot often exposed their full-back line to counter attacks. Over the course of the game, with the best of creative intentions, Mayo turned the ball over 24 times – a number that will cost them any game against Dublin.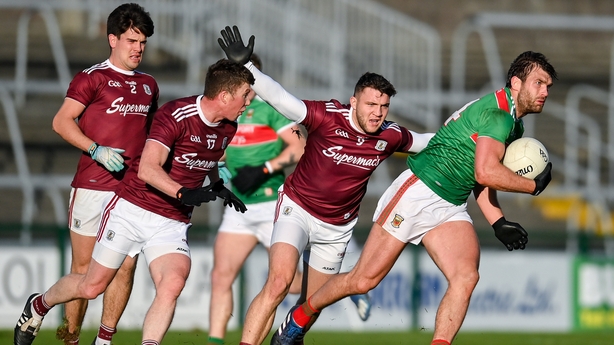 Galway's Missed Opportunity 
Three areas of Mayo's play combined to keep Galway in the game: poor shot selection, daft turnovers and a lack of urgency to protect their full back line from early kicking.  
Galway didn't really force any of those factors but they very nearly took full advantage. In the second half they consistently looked for their inside forwards with long, breeze assisted ball but more often than not those balls were not won. Neither Conneely nor Burke had the movement or pace to get onto what could have been match winning service. Often the mercurial Shane Walsh was delivering those balls when he ideally would have been on the end of them. 
The introduction of Damien Comer looked perfectly timed to address Galway's ball-winning problem inside but it became obvious that match sharpness just wasn't there. Comer's handling errors probably impacted on team-mates and as he drifted further from goal he was in no position to solve the problem Padraic Joyce needed to address.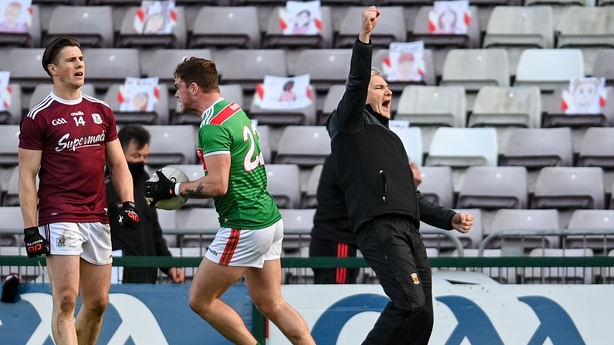 Mayo's Football Identity 
There has always been a sense from Mayo people that the swashbuckling style of their team is very much a part of their identity as a footballing county. There is understandable pride over their team's approach to the game, especially given the broader backdrop of increasingly cautious "systems". 
Sunday's lesson from newcomer Eoghan McLaughlin may be timely and something of an epiphany. After all of the hard running and creative use of the ball, McLaughlin salvaged the Connacht title and an All-Ireland semi-final place through his reaction to Sean Kelly's drive at goal in the dying seconds of injury time. There was only room for ruthlessness or defeat in that moment and McLaughlin did what had to be done, alongside contributing handsomely to Mayo's overall performance. 
To win the biggest matches you have to do what is required and that isn't always comfortable. If Mayo are to win their final two games of the season they will need to think seriously about the facets of their play that offers initiative to opponents. 
Sometimes forcing the pass, taking a man on into traffic or driving off the shoulder is not the high percentage play. It takes leadership on the pitch to make those decisions in real time and not hand your opponent both possession and opportunity. That decision-making process for players starts off the pitch with coaches who help them understand the risk and reward.  
Equally as important is Mayo's need to protect their full-back line from early kick passing. Playing with no urgency to take that weapon away from opponents could have cost the game on Sunday and will cost games against more ruthless opposition.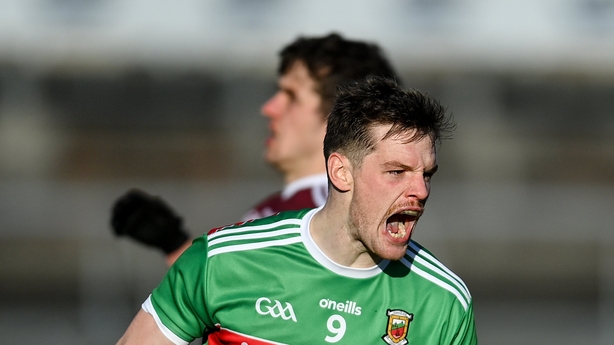 The Mark of Champions 
This group of Mayo players have proven consistently in recent years that they can mix it with and beat the best teams in the country. Their ability is never in question. To take the final step towards the level Dublin have been operating at they have to quickly add a harder edge to their decision making on and off the pitch. 
Anticipating and reacting to minimise the opportunities opponents have against you in any game does not diminish your standing as a team. It is the mark of champions. 
With maybe the greatest opportunity of ending their 69- year famine hovering within their grasp, Mayo people must be wondering if a gentle lean towards pragmatism might be the golden ingredient they have been searching for.