Nobody in Wexford will want to see it end like this for Davy Fitzgerald.
After the heights of 2019, where a first Leinster title in 15 years was secured and Tipperary were run so close in an All-Ireland semi-final, to see the 2020 campaign end with two crushing defeats in as many games is not a suitable ending.
After being outclassed by Galway, the Model County were yesterday put to the sword by Tony Kelly and a Clare side who adapted best to the winter conditions in Portlaoise.
If anything, the 1-21 to 0-17 scoreline flattered the Leinster side somewhat.
Speaking to RTÉ Sport after the game, Fitzgerald hinted that he may be persuaded back for his contracted fifth year in charge, but only if it's for "the betterment of the team".
"I have year five with Wexford if I want it. The only way there will be a year five is if it is to the betterment of that team," said Fitzgerald, before suggesting the team are very much in favour of the Clareman remaining.
"Now, they made it pretty clear inside what they want, but we'll see. Whatever is in the betterment of them. I'll take my time and decide. The people of Wexford have been incredible to me and my family and that is the way it should be - there should never be abuse in this game," he added.
"It has been pretty unique and special the 3-4 years we have had, this year not so much. But there is still more in these guys. We were near it the last two days but, you know what? There will be good days ahead for this bunch yet."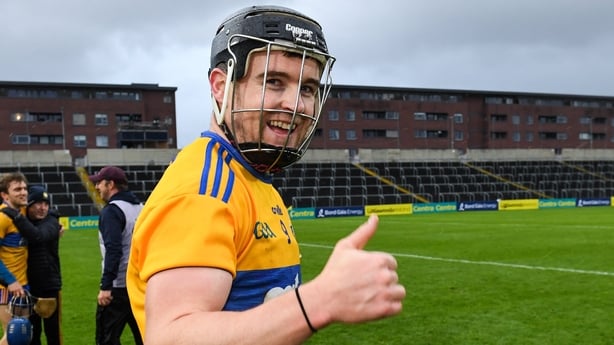 Fitzgerald famously won an All-Ireland in 2013, when Tony Kelly was named young hurler and hurler of the year - this championship has seen a return to that form for the Ballyea phenom, who yesterday added another 1-15 to his telephone number scoring escapades.
"I think the goal in the second half changed it, without a shadow of a doubt. Tony Kelly is immense - no matter what you do, or how you try and man mark him or what the story is. He got that break in the middle and the scores he got over his shoulders today... to get them in the height of summer would be incredible but to get them at this time of year takes a special player," said Fitzgerald.
"Tony Kelly to me is the best player I have seen this year, without a shadow of a doubt."
But it was not a one-man performance, with the Clare defence in particular standing up well to a Wexford attack that could not get the best from Conor McDonald and Rory O'Connor.
"Hats off to Clare, they fought like tigers today. Whatever it is, anytime they play me they seem to up their game in a big way. I'll take that in a good way, fair play to them," said Fitzgerald, who was greeted at the full-time whistle by his former charges.
"I'll say well done to them for that, that was nice, I'll never shy away from them and it is very much appreciated," he said.
"It means a lot because I am a Clare man, was on the senior panel for 20 years, managed them for five. Trust me, 85-90% of these guys, I worked with in Clare."