The Tipperary senior footballers have been handed a massive boost with the news that Sydney Swans star Colin O'Riordan has been cleared by his AFL club to play in next weekend's Munster final against Cork.
The powerhouse midfielder was one of the best young footballers in the country when he was recruited by the Swans to the AFL in 2015 and has been a massive loss to the Tipp footballers since turning professional down under.
His career in Australia has been stunted by injury on occasion but he has played 23 games since his debut 2018, with eight of those games coming last season.
O'Riordan is now well on his way to cementing a position in the club's evolving back six in 2021 after making steady progress up through the ranks since his AFL debut in Round 17, 2018 and featuring in 12 senior games in 2019.
O'Riordan has impressed all at the club with his leadership and ability to shut down opponents along with his running and carrying ability.
The Templemore man has been back in Ireland for the last number of weeks and has linked up to train with the Tipp footballers since his return.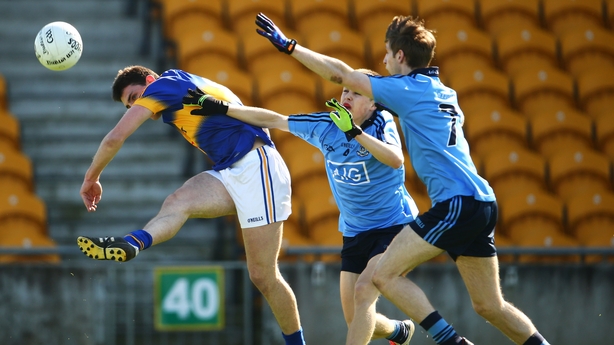 A born leader and highly accomplished hurler also, O'Riordan won an All-Ireland minor medal with Tipperary in 2011 and four years later captained the county to an All-Ireland U21 final appearance against Tyrone – as they beat the likes of Cork and Dublin along the way.
Since his return to home shores he has been aching for a return to the blue and gold jersey but his requests were turned down by Sydney Swans who just last year handed him a two-year contract extension and were fearful of him picking up an injury if on GAA duty.
However, O'Riordan persisted with his efforts to play for Tipp again and on Wednesday morning he finally received official clearance to play for his county once more.
On Wednesday night he informed his teammates at training that he had been cleared for play and was once again available for selection.
He will now come into consideration to play against Cork, who reached the provincial final courtesy of a late goal from another AFL star, Mark Keane, who himself had received permission from Collingwood to play against Kerry.