On Sunday, Galway overcame Cork in their Liberty Insurance All-Ireland Senior Camogie group fixture but the real standout moments came from Rebecca Hennelly.
The Galway star's superbly executed sideline puck conversions drew praise from all quarters and, given that they are worth two points each, proved crucial in what was ultimately a three-point victory which sent her team straight to the semi-finals.
?? And the second of TWO sensational 2-pointer sideline cut scores from @GalwayCamogie96 - again from Rebecca Hennelly - crucial scores in a tight match as Galway currently lead against @CorkCamogie

Catch the closing minutes live now ?? https://t.co/20lTjZlmtV@20x20_ie pic.twitter.com/1JEsmGboyx

— Camogie Association (@OfficialCamogie) November 8, 2020
Speaking to RTÉ's Game On, nine-time All-Ireland-winning former Cork stalwart Aoife Murray felt Hennelly's two outstanding efforts from the sideline were more than just a case of innate ability.
"A lot of people are putting it down to skill but I would imagine that Rebecca's probably worked on these a huge amount so for me it wasn't just skill but it was the dedication that she obviously put in when nobody else has been watching," she said.
"It just proves how valuable they are and it was a pity Chloe Sigerson's just went left of the post a few minutes after it. It would have been a great talking point for both teams to have had sideline cuts go over the bar.
"But it just goes to show the value that is there and it's another weapon for Galway. If you're under pressure, the sideline can be your friend sometimes."
From a Cork perspective, Murray felt there were positives from the balance of play.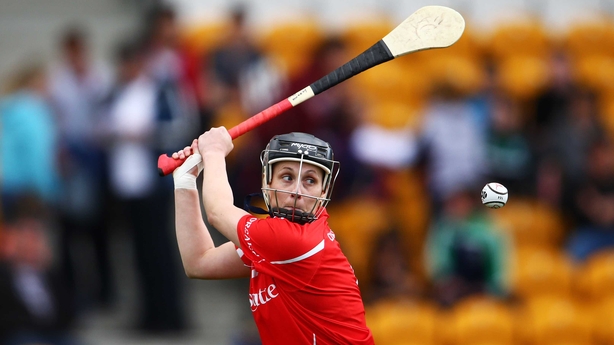 "When I watched it, I thought it was very positive to be honest," she said.
"If I was a member of the Cork panel, I would've walked away quite positive. Effectively they had 12 scores versus Galway's 11 bar those two amazing sideline cuts by Rebecca.
"So there were a lot of positives. I still think four points from play, they probably would have been disappointed with that but nevertheless I think they came away learning loads, not just about themselves but also about Galway which hopefully will stand to them well later in the championship."
While Galway advance directly to the penultimate round of the championship, next up for Cork is a quarter-final against Clare. Murray believes that, while it will be tight, Cork will have enough to progress to the semis.
"I think they will pose a lot of difficulty to Cork but I do believe Cork will get over the line but I do think Clare will go down and put up a big show," she said.
"And the conditions could have a lot to play as a decider as well."
Multiple Cork All-Ireland winner @Kilnadur on an extra weapon that @RebeccaHennelly can utilise for @GalwayCamogie96 @GameOn2FM #rtegaa pic.twitter.com/NfZ46B2r7m

— RTÉ GAA (@RTEgaa) November 11, 2020