RTÉ hurling analyst Shane McGrath says Cork have a lot of "soul-searching" to do following their Munster semi-final loss to Waterford in Semple Stadium on Saturday afternoon.
Waterford, without a victory in the championship since their win over the same opposition in the 2017 All-Ireland semi-final, had four points to spare over Kieran Kingston's side, though that margin doesn't do justice to their dominance, with Pat Horgan's consolation goal arriving too late to place the result in doubt.
While working on the radio commentary for the game, ex-Tipperary star McGrath was baffled by Cork's comparative lack of work-rate when compared with their rivals.
"It's very, very simple. I think Waterford were much the hungrier team," McGrath told Game On on RTÉ 2fm.
"They wanted it more and they worked way, way harder than Cork. Look at the amounts of turnovers they had compared to Cork.
"I was talking to someone about it, and I know this might sound ridiculous, but teams actually like playing against Cork these days. Because they know they're going to be allowed hurl and they know they're going to get space on the ball.
"And that's what they gave to Waterford.
"And then on top of getting time and space on the ball, Waterford brought a ferocious work-rate, which all Liam Cahill's teams do. They were much the better team there. I know they only won by four points but Pat Horgan got a goal finishing up to put a bit of a gloss on it."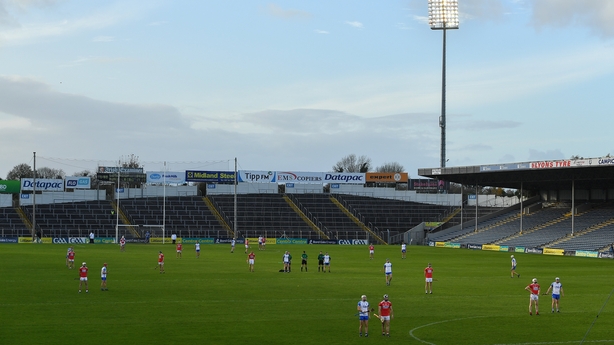 This morning's qualifier draw has placed Cork in a do-or-die contest with Dublin fixed for Thurles on Saturday evening.
Based on their weekend display, McGrath isn't confident Cork will survive that encounter. While he praised Waterford's development under new manager Liam Cahill, he suggests they were helped by Cork's indiscipline and poor tackling.
"I think Waterford have really developed as a team, the way they're throwing the ball around and working the ball. They'd 15 wides in the first half and I'd say Liam Cahill couldn't wait to get them in, and they had no wide in the second half.
"I thought Cork's discipline was terrible. Stephen Bennett scored 12 points from frees so that'll tell you the way they were tackling and the silly and needless frees were giving away. Whereas Pat Horgan scored three points from frees down the other side.
"Waterford scored 1-04 from their backs. That tells you how easy it was for Waterford's backs to get up the field. There wasn't a glove laid on them.
"So, I think Cork have a lot of soul-searching to do before playing Dublin in Thurles on Saturday. And if Dublin pick their best team - get the Eamonn Dillons and Ronan Hayes' on the team - I think they'll beat Cork."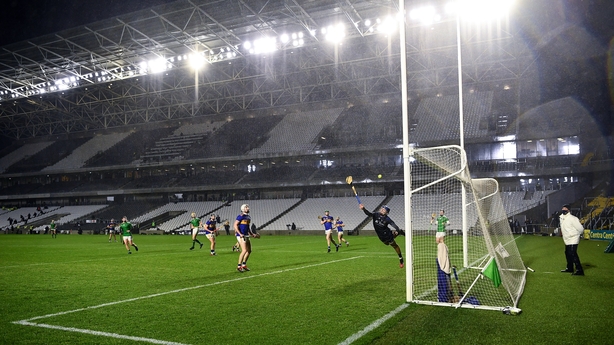 Reflecting on his own county's nine-point loss to Limerick in the other Munster semi-final, McGrath preferred to stress the latter's quality rather than Tipperary's shortcomings.
Limerick's display was, according to McGrath, "worrying" for the rest of the contenders.
"I think we have to come away from the fact that Tipperary didn't perform and we have to realise how good this Limerick team is.
"I think it's kind of worrying for the rest of the country, watching them.
"I think we have to stand back and realise this Limerick team are serious. And it's going to take a serious team to beat them. They scored 3-23 in monsoon conditions. It was like trying to hurl in the middle of a rainforest."