We've waited more than six months, but finally Donegal and Tyrone will renew their championship rivalry on Sunday next.
It's been a keenly contested coming together ever since the pair met in Ballybofey in the summer of 2013, with the home side then the All-Ireland holders.
Covid-19 has necessitated a condensed championship in this extraordinary year and so the latest renewal by the banks of the River Finn will be a winner-takes-all affair (live on RTÉ2 and RTÉ Player, throw-in 1.30pm) Further spice is no doubt added by the impact Conor McKenna has made in Tyrone's concluding league games against Donegal and Mayo.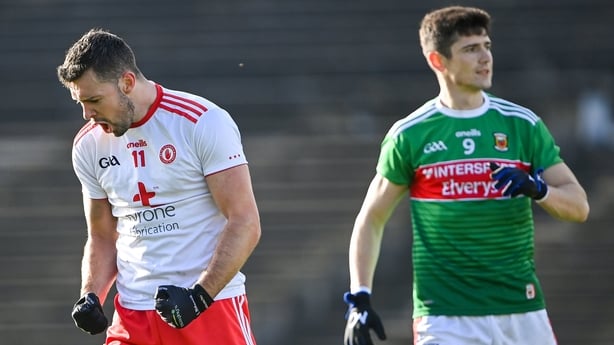 A lot of people are talking about the Eglish clubman in the last fortnight. On All Saints' Day, will he be in line for some form of canonisation if more headlines are made and the Red Hand march on?
For six seasons, McKenna blazed a trail in the AFL with Essendon, where he marked his debut by kicking a goal with his first kick. In all, he made 79 appearances for the Melbourne club. Yet, the lure of a return home was always there. Last winter, whilst back in Ireland for a short while, the 24-year-old twice played for his club.
McKenna was then at the centre of a media storm in June when he tested positive, then negative, for Covid-19 and was suspended for one of Essendon's matches for a minor breach of virus protocols.
In September, McKenna finally bid farewell to the AFL. For him the enjoyment had gone out of it. Mickey Harte and his management immediately got him involved in the Tyrone set-up. A return of 3-04 in the games against Donegal and Mayo has him firmly on people's radar.
Former Down player Marty Clarke, who also had a spell Down Under, with Collingwood, is clearly a fan.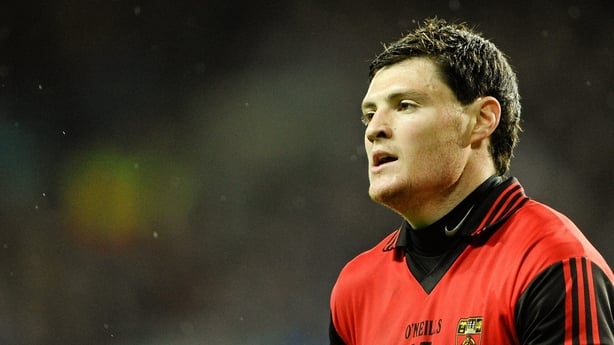 Speaking to RTÉ Sport, he said: "I would know Conor quite well and I'm not surprised with the impact he has made so far with Tyrone.
"It's hard to explain but he's got an energy about him. He's positive, he's happy-go-lucky and he plays the game that way. He doesn't play with any fear. He will take on difficult passes with the outside of his boot and go for goal at any opportunity.
"In an era in which it's predictable the way players use the ball, Conor is definitely a breath of fresh air."
Clarke also was not surprised that McKenna opted to end his stay in Australia.
"He always had that passion to come home and is happy now being around the people he loves," he added.
"He's from a very close family and when he was in Melbourne he often had close family members living with him."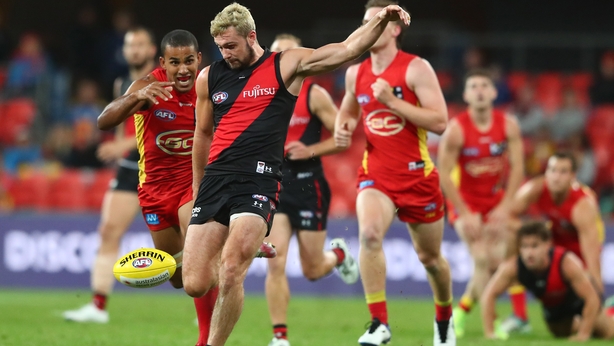 Clarke is obviously well qualified to assess McKenna's AFL career and pays him some tribute when saying: "I would get up early to watch him play, not because he was Irish, but because he was so exciting and unpredictable."
He continued: "His experience in Australia is unique in that he was extremely successful and was very much a top player for his club Essendon.
"He possessed great speed and creativity to do things that most players could not do on an AFL field. Potentially I would have the skillset to do something similar but I wouldn't have had the conviction to go through with it in case it didn't come off.
"For Conor McKenna, he will do it because he feels like doing it. And that is why he has had such a telling impact since putting on the Tyrone jersey again.
"He has the courage to do things, and he's not concerned if they don't come off. He has such confidence in himself and he will continue to improve."
Naturally, there is huge interest in Sunday's quarter-final clash, with Clarke not hesitating in saying that the winner will be "clear favourites" to win the Anglo Celt Cup on 22 November.
Yet, the 2010 All-Ireland finalist also feels that some pointers to Sunday's encounter can be gleamed from the league meeting between the sides a fortnight ago.
I do think the game in Ballybofey a couple of weeks ago was significant," says Clarke.
"Donegal really dominated the game in all aspects and made it hard for Tyrone to create chances. They scored freely and potentially could have Paddy McBrearty back on Sunday. That would be a massive bonus for them.
Tyrone will have analysed how Donegal had such control and why it went so wrong for them.
"It was more than shadow-boxing because both teams were still fighting to stay in Division 1.
"As for last weekend, Donegal will have seen Tyrone at their best for the majority of the game against Mayo."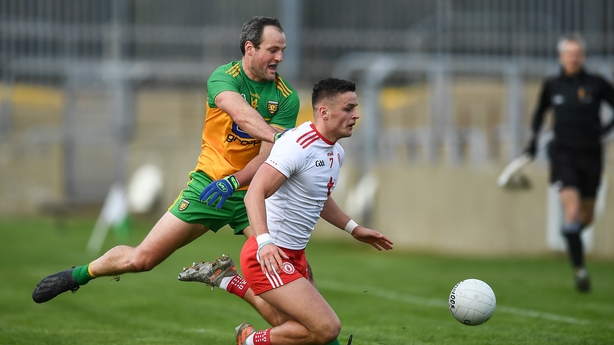 The league is now over and the championship, despite the lack of crowds in adding to the occasion, is where it's at. Clarke is looking forward to seeing how Donegal deal with Tyrone's new-found threat.
"Donegal will have had two games to watch what Conor does well. He can do may things well, he can run at you, he can score and is willing to work hard and put the tackles in. He's a hard man to stop but I'm sure Donegal will have a plan for him.
"It's remarkable what Conor has done. To come back, having played no Gaelic football at any significant level for so many years, is quite astounding.
"He's only had a few training sessions - but the championship is where it's at and that's ultimately where he will be judged"
Watch Donegal v Tyrone live on RTÉ2 from 1pm, and see highlights on The Sunday Game, RTÉ2, 9.30pm. Live tracker on RTÉ Sport Online and the RTÉ News app.