Last weekend both Mayo and Leitrim suffered relegation in their respective sectors of the Allianz football league.
But ahead of this weekend's Connacht SFC meeting between the two sides at Avantcard Páirc Seán Mac Diarmada that's essentially where the comparisons end.
On Sunday Mayo fell from Division One for the first time in 23 years when they lost to Tyrone in Castlebar.
On the same day Leitrim fell back to Division 4 – just a year after climbing out of it for the first time since the current league structures were established in 2007.
This weekend Leitrim will hope to see the return of two players from restricted movements after they missed last Sunday's relegation clash with Tipperary due to Covid-19 protocols.
Mayo, meanwhile, welcome back one of the country's top players and most prolific scorers in Cillian O'Connor.
With a population of just over 32,000 and 24 clubs, Leitrim face yet another uphill task against James Horan's county who have double the number of clubs and a population of 130,000.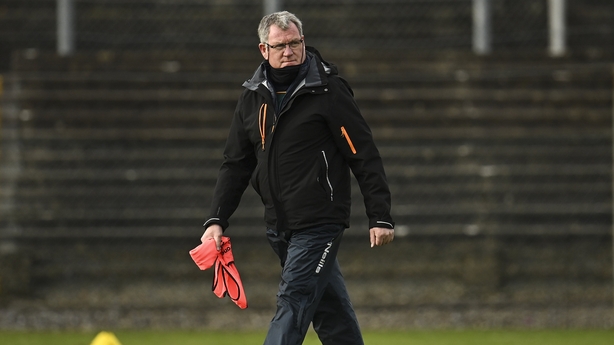 However, Leitrim manager Terry Hyland is pragmatic about the task.
He believes his side are ready for battle but would like to see more resources invested into coaching counties outside of the top two tiers.
"I'm not saying we would progress to being a top six team," Hyland says.
"But I do genuinely feel that if more resources were put into teams at this level, we would gradually be able to creep up the pecking order – provided the work was being done at underage level.
"The cameras only see Division 1 and 2 games and people kind of forget about the lower lights, but we are a 32 county Ireland, this is an All-Ireland competition, and everyone should be treated the same.
"I would just like to see more resources put into smaller counties, to expand their access to better coaching. Just because you are small doesn't mean you can't get better.
"Maybe from 20 or so clubs here we might have two or four lads coming through. Through sustained investment in coaching and resources why not make that six? Get the numbers up."
Last year Hyland and his young side achieved five wins on the spin in Division 4 and made a League final appearance at Croke Park – their first at headquarters since losing to Louth in the Tommy Murphy Cup final in 2006.
The side features many of the talented group of players that rose through the ranks together, winning a Connacht minor league title in 2014.
"We needed to get a bit of game management last Sunday, we allowed a few soft scores after we went ahead and that comes down to experience"
The same team only lost narrowly to Galway in the 2017 Connacht Under-21 championship.
Hyland feels those players – and the others on his senior squad – are learning all the time.
"Against Tipperary we probably needed to be more patient," he says.
"When we did get ahead in the game, we had opportunities to push on, but we went for shots when they were not on.
"We had chances, but it is a learning curve and I think even from how we responded after the opening 15 minutes of the game when Tipp went ahead shows that we are learning.
"We needed to get a bit of game management last Sunday, we allowed a few soft scores after we went ahead and that comes down to experience."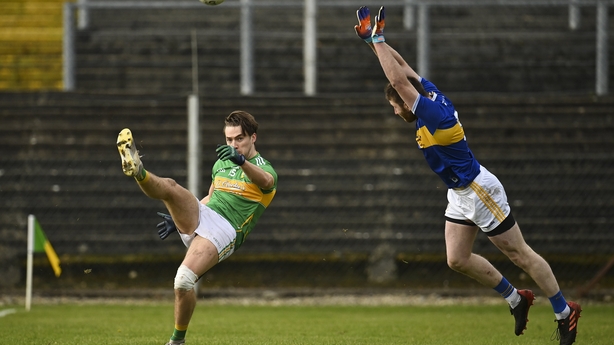 Against Tipp, Leitrim worked very hard to keep Mikey Quinlivan and Conor Sweeney at bay but their devotion to those causes allowed other Tipp players such as Liam Casey and Robbie Kiely to benefit.
They will have to be switched on in every single department to keep Mayo honest this time around.
"Our lads were given a particular job to do and the lads did it very well," Hyland said, referring to last weekend's game.
"But we allowed options for Tipp by so closely looking after one or two of their players and that's the way it goes."
Hyland, an auctioneer, is a busy man and comes to the Leitrim job with a fine track record in management, especially after his involvement with Cavan.
Before becoming senior manager, Hyland had led the county to successive provincial U-21 titles.
In his four and a half years with the senior side they went from almost being relegated to Division 4 to playing in Division 1.
His passion for the game is such that he remains committed to driving Leitrim on – even if weeks like recent ones – where they had to withdraw from their recent League fixture against Down due to a number of players awaiting Covid-19 test results and other players being unavailable.
The team received much scrutiny for that decision.
"In the last two weeks we managed the situation honestly," Hyland states.
"In Leitrim, we had problem last weekend. We did rapid testing during the week and lost two more off the squad.
"It's strange that Covid is in every townland and parish but not in every county," he adds.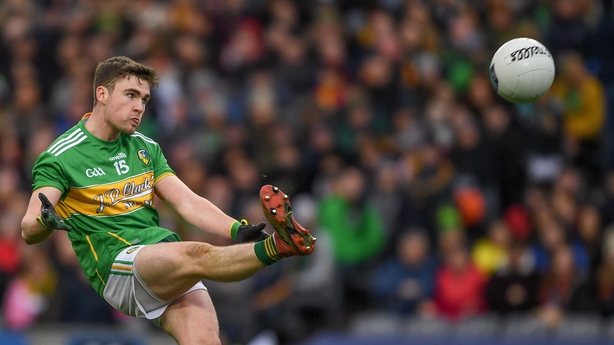 Whatever side Hyland fields against Mayo – and they have fine talent in Donal Wrynn, Keith Beirne, Ryan O'Rourke, Conor Dolan and Jack Gilheany to name but a few - will have to be totally switched from the start, in all areas of the field to keep pace with Horan's team.
"We know the lads went home disappointed after the Tipp game," Hyland says.
"Leitrim had been nearly 20 years in the bottom tier, and it was great to get out of it. We didn't have a full squad for our first two or three games and that's where we lost out. It's a new game now with Mayo and we have to be ready for that."