The scorelines in last weekend's hurling championship games were as eye-catching as the empty seats in the background.
Limerick fired over 36 points against Clare, the second highest championship total of all time, while Dublin raised 31 white flags (and scored two goals) against Laois. 
Even the losing sides both managed 23 points, a total that would have been enough to win over a third of Championship games in the 2010 season.
So is this bonanza of post-splitting a consequence of the Covid-19 era?
Not entirely. Scoring averages have been rising for some time and 0-23 would have won you just one championship game last year - Kilkenny and Wexford's draw in the Leinster round-robin.
In 2017, Galway broke a 43-year record (set by Kilkenny in an 80-minute match) by scoring 33 points against Offaly in the Leinster semi-final but just a fortnight later , Waterford raised 36 white flags against the same opposition. Cork stretched it to 40 against Westmeath in 2019.
There is a case to be made that we will witness a new peak this year though. Clare and Limerick's combined total of 59 points was three more than the previous Munster championship record set by Cork and Tipperary in 2017.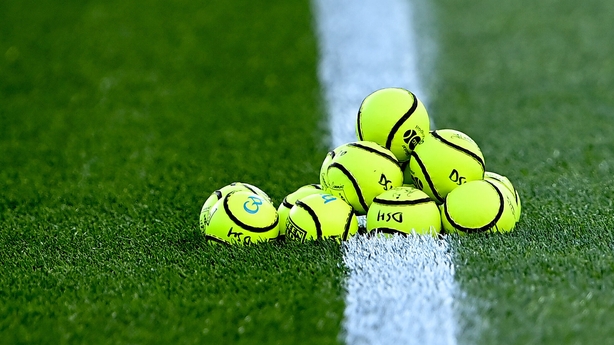 Is it the new yellow ball?
No, unless visibility is playing a factor. The introduction of the much anticipated 'smart sliotar' - which contains a microchip to verify it conforms to standards - has been delayed by the pandemic, so this year's batch are the same as before, just a different colour. Of course, you could argue that it has been too light for some time already.
Is it the lack of crowds? 
Maybe. Former Offaly forward Brian Carroll was on Dublin-Laois co-commentary duty for RTÉ Radio in an almost-empty Croke Park last Saturday and he observed that there was "almost a practice game feel to it".
"The lack of atmosphere in one way makes it easier on the players," says Carroll.
"You don't have the massive noise from the crowd, which can bring its own pressures.
"That follows through even to the referee. We saw a lot of frees given in both games, that might be that the referee can now hear the clash of the ash or the grunts of players when they receive a heavy blow.
"He can also hear the management teams getting on to him, and frees tend to be given a bit easier in these situations."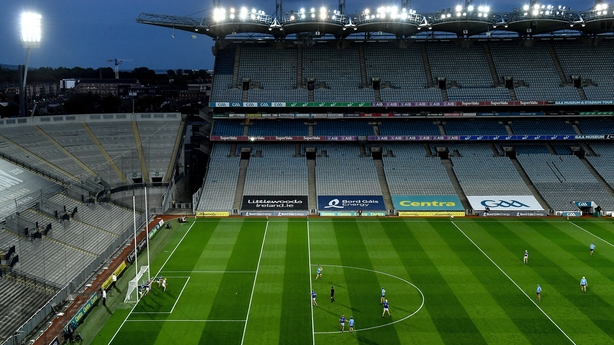 Dublin missed just one free or 65 from 13 chances at Croke Park, and though Laois missed four of 17 they were shooting from everywhere - Laois keeper Enda Rowland converted two from his own half. 
Carroll, a free-taker himself, says there is "no doubt" that the dead-ball specialists will benefit from the lack of supporters in stadiums.
"In the GAA generally you don't have people booing or trying to put you off but subconsciously you can feel the tension of the crowd.
"Most top free-takers have their process (to deal with that) but some of those difficult ones, out on the sideline, there is less pressure in these situations now."
As to the more general trend of rising points tallies, Carroll believes there are a number of explanations, starting with teams prioritising shots in space from distance over the riskier inside ball.
"The way tactics are at the moment, it's very much a battleground and there's very little man-marking going on.
"Teams nowadays are trying to work the ball through the lines and we're seeing different types of scores to years ago.
"Instead of the ball being played in to the inside line and you try to take on your man and work a score, a lot of it now is intricate play in the middle third and a shot from distance, or a runner coming off the shoulder and shooting."
Great teamwork by @LimerickCLG ending in an impressive point by Gearoid Hegarty! pic.twitter.com/FqIqkzdBgE

— The GAA (@officialgaa) October 25, 2020
Carroll believes that increased physical strength, the burgeoning bas on the average hurley and a greater focus on striking technique, particularly among players further out the field, all also play a part.
"There's a combination of factors. Has the sliotar got lighter? Probably slightly. Is it enough to warrant the ball being hit that far? Probably not.
"In the old days, there were still players capable of hitting the ball huge distances, the difference now is that there is more consistency in the strike.
"They're hitting the sweet spot (of the hurl) that little bit more often.
"We also have serious strength and conditioning of the players, which lends itself to more consistent striking, and nowadays there is less forgiveness for missed striking and more of an onus on players to get it right every time.
"It's a shift in mindset. That's something that's being widely practised, and half-backs and midfielders know they can score from distance."
There is a philosophical debate for the GAA to address here. Are we happy with the relentless scoring of the 60-point games or would we prefer to hark back to the days of All-Ireland finals being won 0-13 to 0-12?* 
Somewhere between the two, with a slight adjustment towards rewarding defence, might be welcome. 
But in the longer term - if it even is what we want - only heavier sliotars, tactical shifts or rule changes will bring down scores.  
* 1999 All-Ireland final: Cork 0-13 Kilkenny 0-12