It is often said that the league has little impact on championship performances, but that old mantra doesn't stack up for 2020.
Given that the championship is upon us, Allianz League rounds six and seven are the main form lines for what to expect in the weeks ahead.
For teams established at the top table and priming themselves for an assault on what will be a pulsating knock-out championship from the outset, finishing positions in the league don't matter. What does matter is how well teams used their month of preparation and how quickly they hit their straps in the two games they had.
When League Matters
Where you finish in Division 2 - 4 matters a whole lot more than the top-flight. Sustainable progress with team development is only possible if you can clamber to the next level and establish yourself quickly. Playing seven games against opponents that stretch you, but who you should invariably be able to find a way to beat is invaluable to players and coaches aspiring to be better.
That's the point at which league battles provide all of the experience necessary to progress in championship football. Long-term team development in Gaelic football depends much more on the rough and tumble of the league and the confidence it can provide for teams trying to find their way.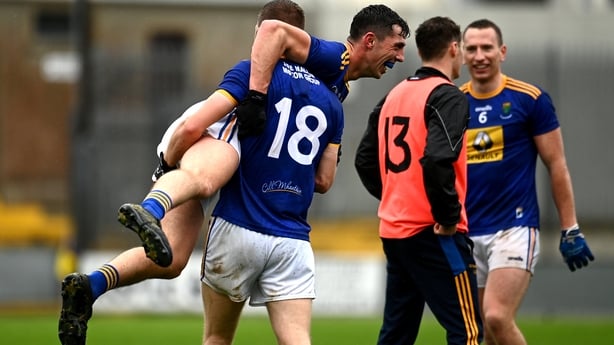 The impact of promotion from Division 4 cannot be underestimated for a team like Wicklow (above) that have been toiling away with little tangible to show beyond sporadic championship upsets in recent years. Given that their last escape from the bottom tier was in 2012 and for only one season, Division 3 will be a fantastic new experience and opportunity for the majority of the Wicklow players.
Irrespective of how the Leinster championship goes over the next few weeks, Davy Burke and his players will find a new level of purpose and drive ahead of next year's league campaign.
When Order Doesn't Matter
Kerry are league champions, but all that mattered over the last two weekends were the opportunities to fine tune what they're doing ahead of a massive Munster Championship semi-final with Cork.
Similarly, Dublin won't be dwelling on not finishing at the top of the table. Dessie Farrell will have been focused on getting a forensic look at who and what are contributing positively to the team's overall performance as he prepares to select his first championship team as manager.
None of Monaghan, Donegal, Tyrone or Mayo will have wished for relegation going into the final two rounds, but avoiding it will have been less of a priority than getting vital test drive opportunities against top quality opposition to understand what they need to focus on ahead of the championship.
Mayo may have dropped to Division 2 for 2021, but the team from the top seven that has absorbed the most damage in the conclusion of the leagues is Galway.
Form out West
Of the top seven league teams in the country, Galway have the most ground to cover to be ready for championship football.
There is a natural disadvantage with so little preparation time for teams in the early stages of building their gameplan, and the long sabbatical has put a Covid-shaped spanner in what were positive Galway works. Pádraic Joyce will do well to re-establish the confidence of spring in such a short space of time, but an extra week and a relatively straightforward opener with Sligo will help with the rehabilitation.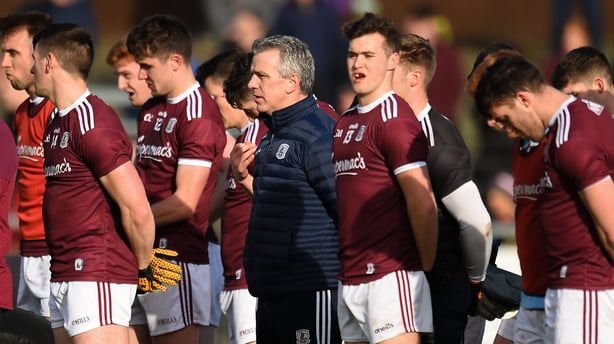 Somewhat contradictorily, freshly relegated Mayo are in better shape for championship fare than their neighbours.
Manager James Horan has a system of play that his players are comfortable with, he largely knows his best team and has unearthed Oisin Mullin, Eoghan McLaughlin, Mark Moran and Tommy Conroy who all look capable of contributing when the pressure comes on.
Mayo's Contradiction
After demonstrating their physical and attacking capacity in Tuam last week, losing a game they should never have against Tyrone is somewhat typical.
Game management from the line ultimately cost Mayo their Division 1 status. Playing without cover into a strong breeze in the opening half was either negligent through over-confidence or extremely naïve. The space their approach afforded Tyrone to kick into left the home side with too much of a gap to close playing with the breeze in the second half.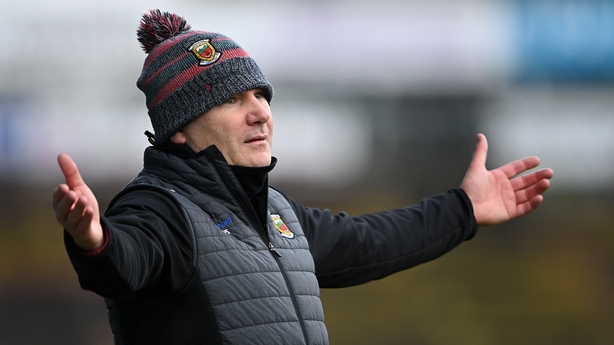 Darragh Canavan's goal just before half time exemplified the folly of Mayo's set up and ultimately decided the game.
As Mayo laboured in attack, pouring runners forward attempting to create overlaps, Tyrone sat deep in defence. Knowing shots from distance were almost impossible, the northerners patiently waited on Mayo to make a mistake in possession and when the turnover came, 12 green jerseys were in the Tyrone half of the field.
An accurate outlet pass from Ronan McNamee found playmaker Conor McKenna breaking wide at halfway. When McKenna looked up he saw a two-on-two match-up in the Mayo half and had the vision and skill to execute a superb long ball into the path of Canavan. Those two kick passes take the ball from McNamee to Canavan in less than 10 seconds, and three seconds later it is in the net.
If Mayo have a cover player in front of Tyrone's front two, as Colm Boyle might have been last year, then McKenna has to hold the ball and the sting is gone. Against a strong breeze it is inconceivable that a coaching team at this level wouldn't recognise both the value and necessity of such an approach.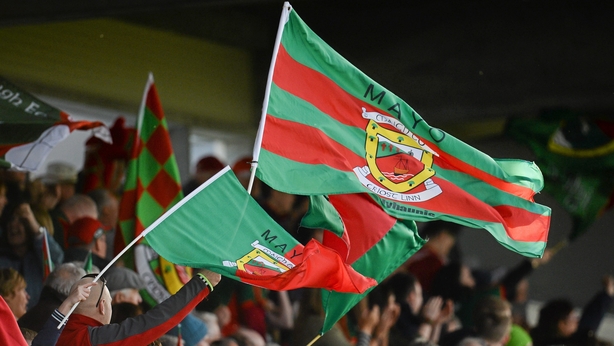 A large part of why the neutral root for Mayo is that they play their own game and try to impose it on opponents.
Everyone loves to see the rampant green jerseys' high-energy attacking play. As fine a side as Tyrone are, every one of the top six teams will create those opportunities if Mayo continue to be so negligent in how they set up to defend and that will ultimately place a glass ceiling above them.
Head of the Pack
Unsurprisingly, the teams who negotiated the final two league hurdles most efficiently were the three who were the most stable before competitive football returned and the same teams who head the bookies' odds for Sam Maguire.
Kerry's tweaking of their attacking and defensive shape looks to have added an extra edge in both sectors. In particular, their collective approach to condensing space and winning ball back has the potential to ask serious questions of Dublin if the champions are not at the peak of their powers.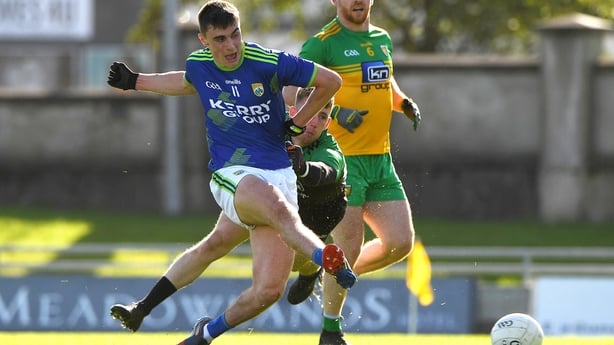 No goals conceded in either outing so far for the Kingdom suggests that although their new approach may blunt their scoring rate slightly, it could have an even bigger impact on the opportunities opponents might be afforded.
Dublin have hit the winter ground playing largely from memory. There was nothing broken and so Dessie Farrell is wisely attempting to maintain the established patterns that have carried his players to so many great heights.
What may complicate things is if the Dubs use the early stages of the Leinster championship to test one or two of the younger players that Farrell feels may have potential to augment what is an already formidable recognised first 20.
Irrespective of what plans the new management may have had for developing their own mark on the five-in-a-row champions given a full year, there can be no question of gambling with team cohesion and patterns now that we are in such a condensed season. Familiarity will be a bonus but Dublin will have to rescale previous heights of intensity and performance to prevail when their biggest challenges come over the next eight weeks.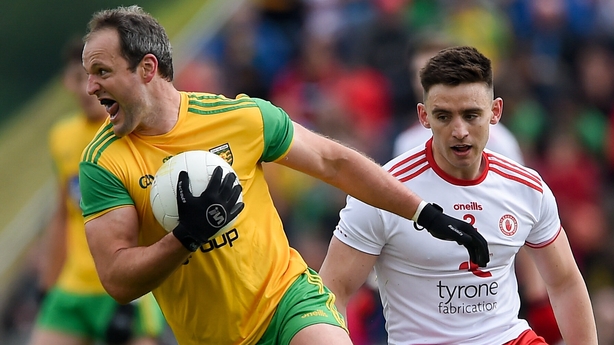 Donegal, bidding for a third successive provincial title, have the potential to get closest to last year's All-Ireland finalists, provided they can survive this weekend's heavyweight clash at home to the ever-competitive Tyrone. 
Manager Declan Bonner has the stability of being in his third year building a team with considerable pace and power in all areas of the pitch, led by a generational talent in Michael Murphy.
Having navigated through the final stages of the league without picking up injuries to key players - which cost them last year – and placing a marker in front of Tyrone, Donegal now have the potential to break out of their All-Ireland series strait jacket.
They have the talent in their best XV to go toe-to-toe with Kerry or Dublin but their biggest challenge appears to be believing that themselves.