Unfashionably late they may have been but the return of the provincial hurling championships last weekend was a welcome tonic in trying times.
Dublin thumped Laois in the Leinster quarter-final on Saturday before Limerick pulled away from neighbours Clare at the same stage in Munster yesterday.
What can we take from those games?
Score-orama
The weekend's results certainly provided ammunition for those who believe hurling is heading down the path towards basketball. Clare (1-23) and Limerick (0-36) fired over 59 points between them, setting a new Munster championship record. The joint total of 60 scores beats the 56 racked up by Cork and Tipperary in 2017.
Limerick's total is the second highest all-time championship points total scored by one team, behind a record set only last year by Cork (40 v Westmeath). Dublin also knocked over 31 against Laois, whose keeper Enda Rowland scored two frees from well inside his own half.
Why are the long-range points floating over so easily? If it is related to the new yellow sliotar then it's not due to weight - the yellow ball weighs the same at 110g-120g and in fact is identical to last year's in every way except colour.
A single dimension 'smart' sliotar could come in next year, and might benefit from being heavier, but defenders lacking match fitness and a few thousand less tense, shouting individuals in the stadium might also be easing the pressure on the marksmen.
Favourites Limerick prove goals don't always win games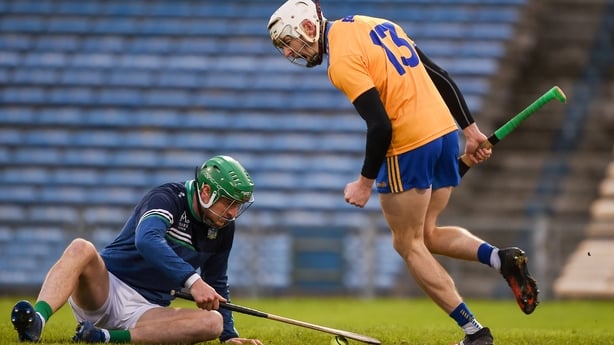 Speaking of Limerick's 36 points, they reminded us that the old adage 'Goals win games' isn't necessarily true.
Galway won the All-Ireland title in 2017 despite scoring only two goals in five championship games, both in their Leinster quarter-final win over Dublin.
Their tactic of shooting from range rather than going for goal proved especially effective against opponents that employed sweepers that year (Wexford and Waterford).
Having scored an average of just over one goal per game in five Munster outings last year, Limerick's provincial success was built more on having the meanest defence (avg 0.8 and 17 points conceded per game) while racking up almost 24 points per game (23.6) at the other end.
Clare kept it tight inside but the fact that 11 Limerick men scored from play compared to Clare's five tells you the game plan encourages the Treaty players to back themselves from distance.
The Banner put up a decent fight in the first half but the ease with which Limerick stretched clear, kickstarted by a post interval six-point blitz, justifies their mantle as early All-Ireland favourites.
A star is rediscovered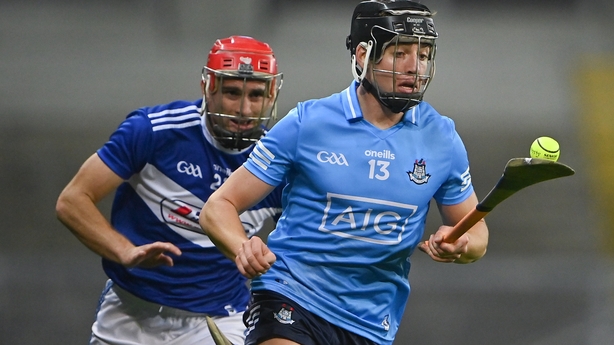 'Where did he come from?' would have been a fairly reasonable question to ask after witnessing 21-year-old Donal Burke's masterclass on Saturday night.
In landing 1-16 (1-04 from play), he matched the individual record of 17 championship scores set by Eddie Keher against Galway in 1972, and which the great Tony Kelly (0-17) also matched the following afternoon.
The Na Fianna man actually made his championship debut in 2017 when he scored three points against Galway but missed 2018 due to injury and was studying/travelling last summer.
Kilkenny will need to keep a keen eye on him at Croke Park this weekend.
Fantastic run and point by Donal Burke for @DubGAAOfficial pic.twitter.com/kiKBr9ZQw2

— The GAA (@officialgaa) October 24, 2020
Lean mean sky-blue machine
October 25, 2020
Danny Sutcliffe's ankle tap on Paddy Purcell may have reignited the debate on the need or lack of for a black card in hurling (It's a bit daft that to deliberately trip, even with the hurley, is only a yellow) but that incident aside, the Dubs were markedly more aggressive than in their last championship outing.
Just like Limerick (19-17), who tend to bully opponents with their size and work-rate, Dublin committed more fouls than their opponents (16-14) and twice as many as they did in defeat to Laois last summer.
The thirst for revenge against a team who shocked them was undoubtedly a motivating factor but it will be interesting to see whether this was a one-off or whether Mattie Kenny can get them to bring savage intinsity (sic) to bear against a Kilkenny outfit who wrote the book on smothering opponents.
A rest or a run out?
Whose position would you rather be in this weekend? That of Dublin and Limerick, having got a competitive match under their belts, or being better rested like Kilkenny or Tipperary?
"We have to make it (the advantage having played a game) count," John Kiely told RTÉ yesterday. "You'd like a little bit more recovery time, but at the same time we know where we're at, we know what we need to work on."
Last year, Limerick were beaten in their first Munster game by a Cork team who had played the weekend before. In 2018, Waterford suffered the same fate against Clare, having sat out round one.
In 2019, eight days after losing to Kilkenny, Dublin drew with Wexford in Davy Fitz's team's first outing but in the same situation the year beforehand, Wexford were two-point winners.
The admittedly limited two years of round-robin results so far would therefore suggest the team that has already played has an advantage, though that hasn't translate to the All-Ireland quarter-final stage, where only Limerick have won (v Kilkenny in 2018) of the four teams to play a week after winning a preliminary quarter-final.
The sounds of silence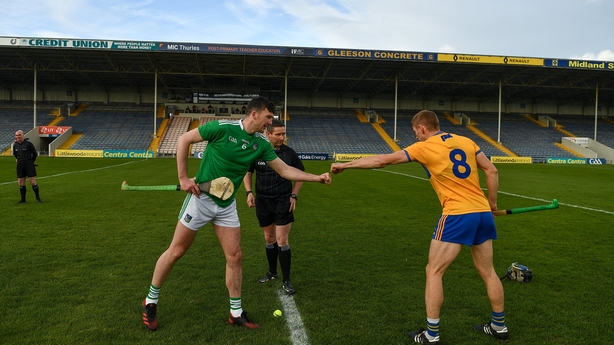 The lack of supporters in the stands was the most striking visual aspect of hurling's return.
Sky went with the canned fans approach while RTÉ let the roars from the sideline breathe.
Both approaches are discombobulating in their own way but given the strong likelihood that there won't be enough supporters allowed into a stadium to create a ruckus this year, it's something we'll just have to get used to.