Tomás Ó Sé and Ciaran Whelan both believe that relegation to Division 2 of the Allianz Football League won't dent Mayo's confidence for the upcoming championship campaign.
The Green and Red went down for the first time in 23 years following their 3-14 to 1-19 defeat to Tyrone in MacHale Park yesterday and must now gather themselves for a Connacht quarter-final against Leitrim on Sunday, with Roscommon awaiting the winners.
The last team to be relegated from the top flight but then reach the All-Ireland final was Meath in 2001.
"Yes they are gone down to Division 2 but I don't think it's going to dull things in terms of what James Horan has in mind for them," five-time All-Ireland winner Ó Sé told The Sunday Game.
"Aidan O'Shea and Mark Moran were two of Mayo's better players the last day, they were quiet today. (Kevin) McLaughlin probably didn't work at centre-back. That's your spine of the team really.
"I don't think Mayo were expecting how Tyrone set up at all. But they kicked 1-12 in the second half still so there are plenty of positives for Mayo to take. Tommy Conroy played very well again.
"They'll have a tough one against Roscommon though."
Ciaran Whelan agreed that Mayo are still contenders.
"They will be disappointed to be relegated but they still put up 1-19," said the former Dublin star.
"Horan has found a couple of players, they look fresh and well conditioned so it's not a disaster by any means."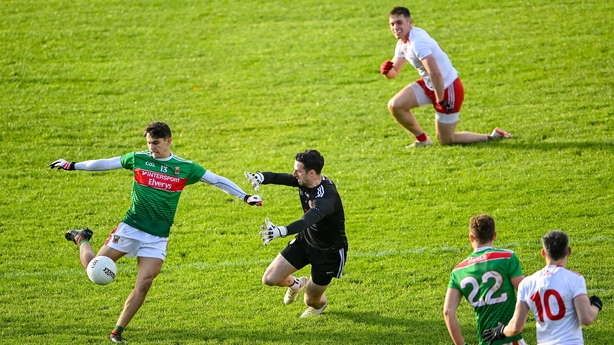 Whelan thought the game showed that Tyrone are at their best when more adventurous and left Mickey Harte with an interesting dilemma ahead of their Ulster SFC quarter-final against Tyrone on Sunday.
"Tyrone have mixed up their game plans the last couple years but have been predominantly defensive," said Whelan.
"Last week (against Donegal) they were conceding kickouts, fellas were dropping back, but today they kept in position. Straight from the off, they went man to man.
"Tyrone can play like this, they have quality footballers. They still had that intensity (in defence).
"So what's the best way for them to play? Yes, they're going to come up against defensive teams in the Ulster championship but when you look at your forwards, they can play a good brand of football.
"It's going to be very interesting."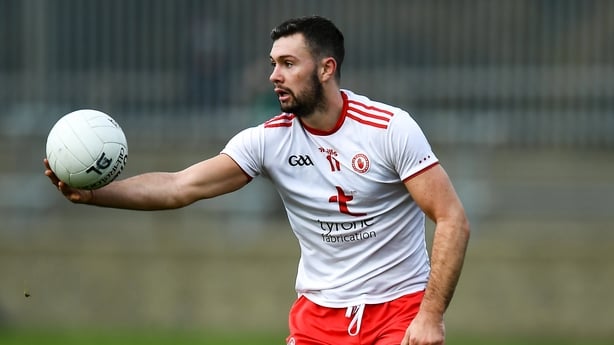 Ó Sé also believes that Tyrone have found a welcome replacement for long-term injury victim Cathal McShane (ankle) in Conor McKenna, who has scored 3-04 in two games since returning from over five years in the AFL.
"Anybody that has come back from Australia has struggled (to readapt). He was out there five years and I was amazed, every single thing he did today was excellent," said Ó Sé of the 24-year-old.
"His awareness of space... He knows when to get in and out of the way, he has got a footballing brain and his skill level is very high.
"Everybody was talking about McShane, that he was going to be a huge loss, but he (McKenna) is brilliant.
"He's unpredictable, which is the worst thing to face as a defender."