Galway manager Pádraic Joyce fears that the close contact rule relating to positive Covid-19 tests could potentially wreak havoc on this year's championship.
The Tribesmen finished off their Allianz League campaign in Salthill on Sunday, losing a close encounter with All-Ireland champions Dublin and will now start preparing for the start of the Connacht championship.
Joyce's side begin their All-Ireland campaign with a Connacht semi-final clash with Sligo in Galway on 7 November, with the final scheduled for the following weekend.
With star forward Damien Comer already side-lined with a hamstring injury, the Galway manager is concerned that some of his other players could miss the entire provincial campaign if they are deemed to be close contacts of a positive test over in the build-up to the opening game.
Joyce revealed that he was missing players for the clash with Dublin as a result of the close contact rule and he said that he would like to see if something could be done for GAA players during the championship.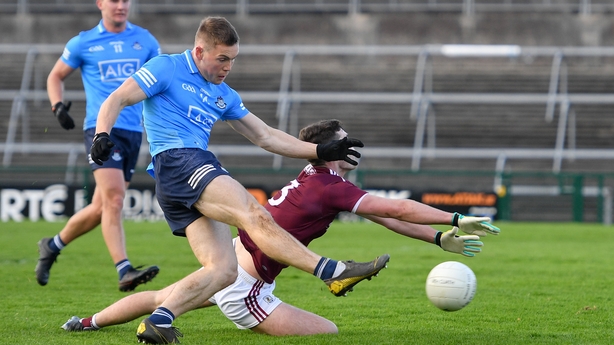 "We were missing one or two today who were classified as close contacts, and that is a killer for us as if you are classified as close contacts you are gone for 14 days," said Joyce, speaking to RTÉ Sport.
"And if one of our lads goes for 14 days next week, they'll miss the whole Connacht championship as the semi-finals and final are within seven days, provided we get that far.
"It's the same with Mayo, Roscommon and most teams. The close contacts thing is a big thing and I'm not sure if it can be looked at from a GAA point of view otherwise teams are going to struggle to get teams on the pitch."
Joyce said that from his county's perspective, they are working hard to eliminate the possibility of players picking up the coronavirus by doing all of their work in the outdoors, while post-training food is available but must be taken away for consumption.
And while extreme caution is being exercised, Joyce acknowledges that it is impossible to legislate completely for such matters other than asking the players to "knuckle down" for the benefit of all.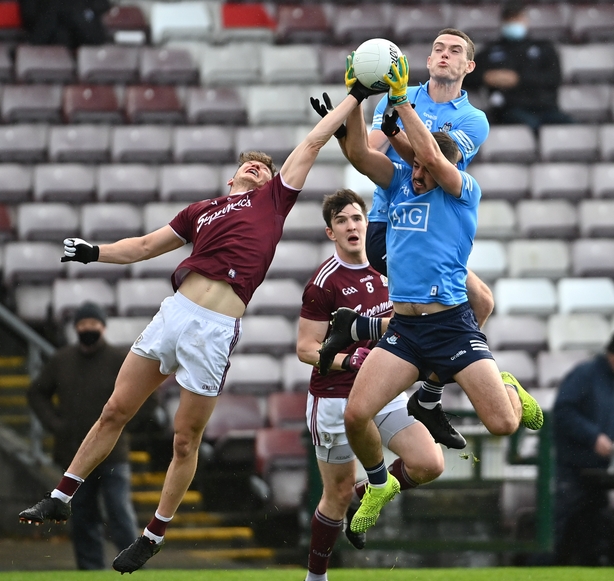 He said: "From a Galway point of view all we can do is worry about ourselves. The lads are working very hard to stay away from people and they are treating everyone they meet as if they have Covid, that's what you have to do.
"We have protocols in place for when they come training, we don't go inside, we stay outside and try to get our work done on the pitch, and then they get a bit of food and the food is takeaway.
"We are working as close as we can to eliminate the possibility of players picking it up, but you cannot legislate for it and we've said to the players it is what happens with their close family and friends and they have to knuckle down and support the county players all over the country."
Looking back at the defeat to Dublin and the entire league campaign, Joyce said that he is happy with his side's third-place finish, while he was also delighted to see the contribution of veteran Gary Sice, who came on at half-time.
Sice has been recalled to the squad this year, having helped his club side Corofin to three All-Ireland club titles in a row.
"I'm delighted with the performance. It's been a good league for us and we can start focusing on Sligo," said Joyce.
"Gary played really well and that's why I brought him back into the panel, to add that bit of cuteness and a bit of experience. He adds that bit of composure that we were lacking up front."