In years past - what we might refer to as 'normal years' - any set of supporters who were getting a bit giddy about their team's form in early spring were met with the blunt rejoinder "League is league". 
This three-word rebuke is no longer the straightforward truism it once was. This year's league final is not merely the league. The GAA decided in the summer that the Munster quarter-final between Limerick and Clare - the two teams who topped their respective pools back in February/March - would double up as the league final. 
There was grumbling in some quarters. The original structure of the league envisioned quarter-finals and semi-finals but these were deemed surplus to requirements in a pandemic. Wexford boss Davy Fitzgerald complained that "you can't just pick two teams and throw them into a final." 
But the squashed nature of the calendar has made the GAA's decision for them and rather than leave the year 2020 vacant in the National Hurling League roll of honour, they're picking the two pool winners to contest the decider. 
A trophy will be handed out at the end of the weekend's encounter, in a situation slightly reminiscent of those random Six Nations games where a trophy - that no one quite remembers the name of - is presented to the winning captain. 
It's unlikely, given the circumstances, that there'll be too much alcohol slurped out of the Dr Croke Cup this weekend, if there ever was. 
Limerick boss John Kiely sounded a tad indifferent about the fate of the Division 1 title this week, and Tony Kelly, likewise, says that the priority is the Munster championship. 
"I haven't thought about it too much but at the end of the day, there's a bucket or a cup at the end of the game," Kelly told RTÉ Sport.
"The GAA's hands were probably tied in that scenario. I'd be more for getting the championship up and running rather than finishing out the league.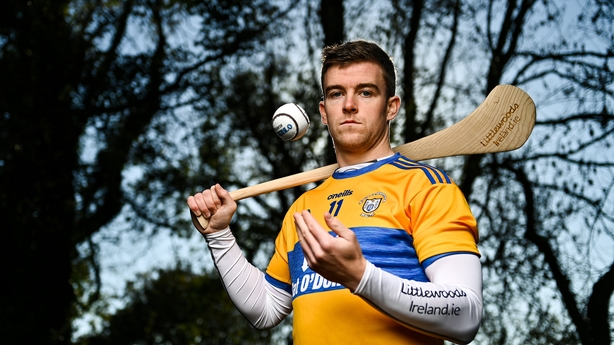 "Was there any great benefit to finishing the league? Probably not. I know the case for the football is that it affects the seeding for next year's championship in terms of the Sam Maguire and the Tailteann Cup. Yeah, I think the GAA made the right call in terms of doubling it up. 
"The league is a fantastic competition in terms of getting lads ready for the championship and it is a national prize but if you ask any player, it's the championship is where lads want to be playing at. 
"I've no disagreements one way or another that it's doubled up. Happy enough that there's a Cup at the end of it but the main priority for us is that it's a Munster quarter-final." 
Let us persist and try to make this article a Covid free zone. Kelly naturally describes Sunday's encounter as a "derby game" and though top tier hurling admittedly throws up a lot of derbies, it's particularly keenly felt along the Clare-Limerick border, where many of the players on either side attended the same school.
Historically, while both lag well behind the traditional Munster aristocrats of Tipp and Cork, Limerick have enjoyed the upper hand over their neighbours, at least in terms of silverware claimed at provincial and All-Ireland level.
Clare endured that mammoth famine in the Munster championship, which stretched from the First Eucharistic Congress until the re-introduction of divorce, a barren run which folksy-minded commentators insisted on pinning on a long deceased local faith healer.  
Limerick, by contrast, continued to plunder the odd provincial championship here and there – a few in the 30s, the odd one in the 50s, a couple in the mid-70s and the early 80s.
But since the early 1990s, the remarkable thing is how even the two counties have been in the head-to-head stakes.
Since 1990, they are tied at eight wins apiece in the championship. Not only that but in the 12 matches played between 1991 and 2016, neither side managed to rack up so much as a two-in-a-row over their rivals. It's been quite a ding-dong, the momentum swinging one way and then back the other way just as quick.
At present, that momentum seems to be swinging hard towards Limerick. The 2018 All-Ireland champions inflicted a shattering loss on their neighbours in the Gaelic Grounds in last summer's Munster round-robin game, though had Clare been less extravagantly wasteful in front of goal in the opening quarter, the game might have set off on a different course.
Clare are under new management now and the most Kelly can say about the extent to which last year's defeat has figured in the build-up this year is that it has been "mentioned". He is quick to attest to his team's underdog status.
"We're expecting nothing less than a massive battle. Along with Tipperary, they're probably the standard bearing team in the country, going on previous form, Tipp winning the All-Ireland last year and Limerick the year before. 
"I suppose Limerick won Munster last year, we played them last year and got well beaten by them. We didn't perform to the levels required on the day.
"We're under no illusions that we're probably up against it, in terms of past performances. But every game is different. Especially with the championship this year. It's a shotgun championship with a six or seven week lead-in. We're focusing on getting ourselves right. 
"Our gameplan is to work hard and play smart and see what happens on Sunday. But we're going to improve on what we did last year if we're going to have to be at our best to beat Limerick - or compete against Limerick."
Clare joint-managerial team of Donal Moloney and Gerry O'Connor stepped away in the wake of the 2019 season (albeit simultaneously) amid much talk that the players were unhappy at their departure.
Bona-fide Clare legend Brian Lohan, former teammate and current nemesis of Davy Fitzgerald, stepped into the breach.
Though it's hard to glean too much from 2020, the early signs from the new regime were strong. Clare won four of their five league games in the spring and topped Division 1B.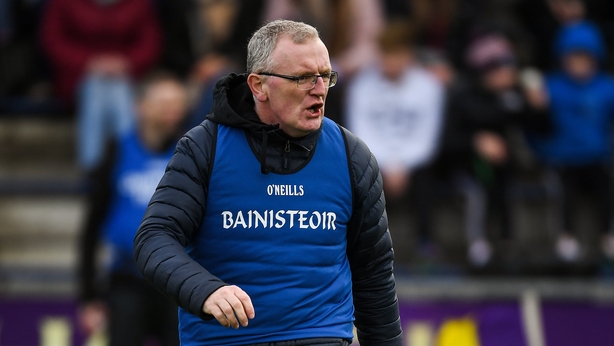 Kelly, in particular, demonstrated excellent form and was especially impressive when Clare edged out Wexford in wet and windy conditions in Wexford Park, a game more heavily publicised for the perceived rancour between the two managers than anything else.
The 2013 Hurler of the Year has ample experience of working with Lohan and his backroom team of Ken Ralph and James Moran, having won a Fitzgibbon Cup with UL under their stewardship in 2015.
"I suppose the inter-county and the college are different. In UL, everyone who was on the team was nearly inter-county so you were only getting lads once a week.
"Since he's come into inter-county management you can see him phoning five days a week and really see what his hurling philosophy is and what his approach is. So, there's a difference in that regard. 
"He approaches it the way he played himself. He was an outstanding player himself. You could see how serious he was in his playing days and how good he is and he's keen to replicate that in management.
"Everything he does is extremely professional. Everything a player needs or wants or asks for, he'll do his level best to provide it and that's all you can ask for as a player.
"It's given lads on the panel a new lease of life. It can often happen when a new management come in. Training was going well, the league obviously went well.
"It's taking a bit of adapting to get back into it and get going again. Come Sunday at 6 o'clock, we'll have a better idea of where we're going."
Clare hurler Tony Kelly joined All Ireland Senior Hurling Championship Sponsor Littlewoods Ireland to launch their new 'Style Meets Substance' campaign.