"It is the long history of humankind (and animal kind, too) that those who learned to collaborate and improvise most effectively have prevailed." – Charles Darwin 
There may never be another inter-county season when the impact of preparation will be more important to the outcome of games and ultimately silverware. For reasons of time and availability, the last month will have been a scramble for teams all over the country. 
The reality is that preparation for everyone will have been far from ideal. Coaching teams have been sifting through the return of players to the group at varying degrees of "readiness to train" and endeavouring to create a structure that can begin to put some shape on what a team might look like for the second weekend in October.
Woven into the fabric of team environments now is the external confusion and worry of the health pandemic. Players' circumstances will vary and the day to day uncertainty around family and availability can create a lack of focus that no one is used to in this world. Skilful coaches will adapt the culture to take some of that worry from their players where they can. 
---
LEGO BRICKS 
---
Given the cloud of uncertainty and condensed pre-season, teams in all divisions heading into this weekend have been cramming. There will have been difficult decisions in particular around how best to use group time. Measuring the return from time invested in conditioning against gameplan development while you have a squad on the pitch should have been a short conversation. 
Every minute on the pitch over the last four weeks should have been spent on building the group's understanding and execution of how they want to play the game. Defensive structure against ball kicked or carried, offensive patterns off slow and fast possession, restarts, clarity on roles, decision making, communication, etc. The array of Lego bricks that need to click together to build a comprehensive gameplan is extensive. 
Conditioning will always be important at this level of sport. However, if players have not individually taken care of that element of what the team needs heading into the business end of their season then there is something more fundamentally lacking that will undermine performance before conditioning becomes a decisive factor. 
With all of that considered, there will be a significant advantage for those teams with credit in the bank in terms of their gameplan development and player understanding before 14 September 2020. 
---
NO HOLDING BACK 
---
This will be a nervous week for players and coaches. Lack of confidence in the body of preparation work won't sit well with anyone and round six of the Allianz League will never have had so much championship importance attached to it.
There are so many variables in priorities, targets and stages of development ahead of the resumption of competition that it is almost impossible to predict where teams will be on their performance curve the first day out.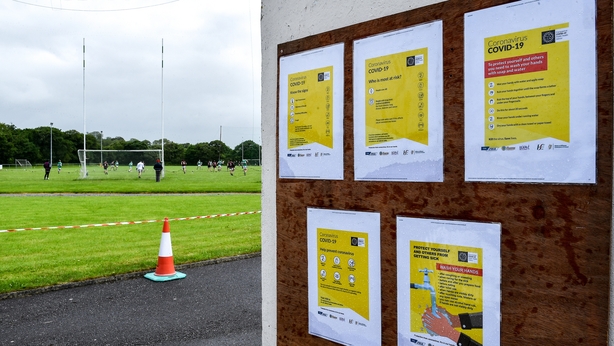 The only thing we can be certain about is that there will be no holding back. The best team will start and any able reinforcements will be ready to come in. Those who are either lucky or unlucky enough to have nothing to play for in the last two rounds of the Allianz Football League may use the opportunities to fine tune championship preparations and throttle up towards peak intensity. 
In the top three divisions, a phenomenal 88% of teams can theoretically still be part of relegation conversations
All things considered, the majority of teams will approach this weekend with league goals at the forefront of their season's aspirations. Built on a foundation of cut throat competitiveness, our leagues have become the most meaningful measure of progress for many counties and a gateway to a significant development opportunity across seven winnable games.
In the lower three divisions, 15 of the 24 teams (63%) still have promotion aspirations with two games remaining. In the top three divisions, a phenomenal 88% of teams can theoretically still be part of relegation conversations. The vast majority have something meaningful to hit the ground running for. 
---
TEAMSHIP 
---
The stock of "teamship" has never been higher in society than it is at present but it has always been the secret ingredient at the top level of sport. 
Every team's collective journey towards their potential is littered with crossroads and opportunities. The final destination is a cocktail of workrate, drive, leadership, talent and mastery of the key skills around the team. The influence of players' support network – particularly coaches – is important to their development in each of these areas. 
Undoubtedly, leadership within a team is crucial to performance. Players lead successful teams but leadership is a collective process. Often, it is a partnership between management and a group of influential players to bring to life the values any group wants to represent – on and off the pitch.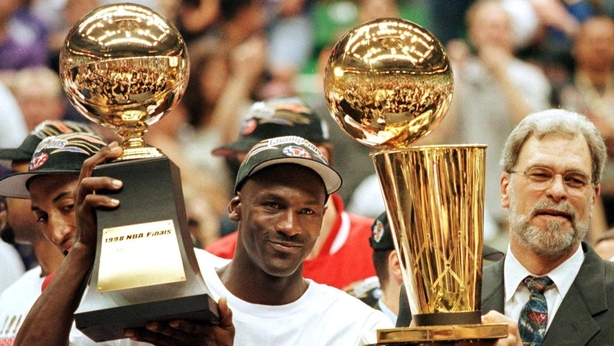 In the last of his eight books, 11 Rings: The Soul of Success, the legendary basketball coach Phil Jackson adapts management theory to outline five broad team development and leadership stages:
Stage 1 
Team members do not believe that greatness can be achieved, do not believe in team cohesion and achieving results as a group. Stage 1 teams do not see any point in trying. 
Stage 2 
Teams have a cynical view towards improvement. They complain but offer no solutions, since they are overwhelmed by the situation. "They generally behave in a reactive manner and try to dodge responsibility while they perceive themselves as victims." 
Stage 3 (Nobody appreciates what I do)
This large cohort accounts for 49% of teams. Team members compete against each other. Team members can achieve greatness but do so for their own personal gain. They have yet to see how working together can achieve a greater mission, and how helping their team mates will help them become greater versions of themselves. 
Stage 4 (Passing the ball) – 22% of teams enter this zone of "We're great, and they're not". Proud of their team, members compete with other tribes, not each other. Stage 4 teams display strong ability to combat adversity, especially when they have gone through tough challenges. 
Stage 5 (Magic)
Rarely do teams reach stage 5. At this level, the team's mantra is "life is great". This highly evolved team removes ego from the equation, having no need to compete against other teams. Stage 5 teams strive solely to carve out their own path of greatness. They work solely for the "innocent wonderment" of discovery and accomplishment. Stage 5 members are focused on helping each other and playing unselfishly as a team to achieve their mission. 
There have been some clear examples of stage five teams in Gaelic Football over the years but when considering the recent history of the game, Dublin stand tall as the epitome of Jackson's "magic" stage of team development. 
---
NO WILDCARDS 
---
All of a sudden teams are facing into a condensed version of what is normally a twin peak of season highs separated by a few months. Preparation is muddled and player availability may fluctuate considerably given the broader health landscape. 
Despite the lack of supporters at games, the uncertainty has created a sense of anticipation and opportunity among counties. The theory is that if the cards fall a certain way, preparation might meet opportunity for an outsider. 
The reality is that the circumstances will favour squads that are the farthest along Phil Jackson's team development continuum. One fractured month of preparation is a small window to build teamship and create chemistry if it didn't already exist before. 
The opportunity that the 2020 competitive window presents will lean considerably towards teams who already have a well-established gameplan platform, strong leadership and robust relationship bonds.
While the leagues may still have some element of the unknown attached, those who have been winning big games under pressure in recent years are the teams who have the clearest championship opportunities in 2020.
The chances of a wildcard from the pack are longer than ever. 
We need your consent to load this YouTube contentWe use YouTube to manage extra content that can set cookies on your device and collect data about your activity. Please review their details and accept them to load the content.Manage Preferences
Listen to the RTÉ GAA Podcast at Apple Podcasts, Soundcloud, Spotify, or wherever you get your podcasts.