Thirteen months ago, Olivia Divilly was featuring for Galway in an All-Ireland final as they fell short of victory against Dublin in front of a bumper crowd at Croke Park.
Much has changed since then, with the coronavirus pandemic meaning that the Ladies Football calendar, like other codes, has been pushed back to the end of the year.
Galway return to All-Ireland action in two weeks in the group stage where they have been drawn alongside Tipperary and Monaghan.
Having been in good form for her club Kilkerrin-Clonberne in recent weeks, Divilly is confident of carrying that into these winter months with Galway.
"The club season was going well and I was happy with how I was going. I'm lucky to a certain extent. There are a lot of girls in the backs and in midfield who do the donkey work and I'm just there to chip it over at the end," she says after shining in their win over Carnacon last weekend in the Connacht ladies' football semi-final.
"It was nice to have a few months with the club. Hopefully that will get finished. We would have liked to get the final played, but it's the times we are living in. It has given us an extra week with Galway."
The opportunity to play club at a time of year usually reserved for inter-county was something she enjoyed and sees a split season in future as beneficial.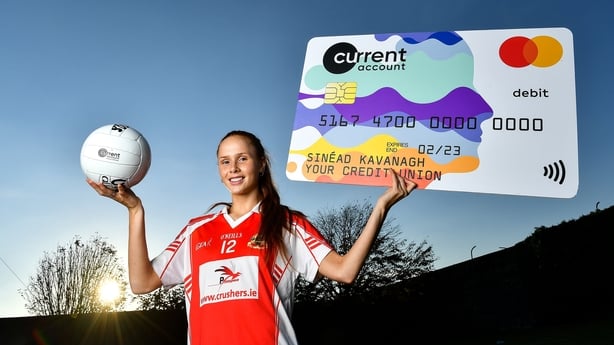 "I feel like a lot of my memories of club football are in November, Connacht finals, All-Ireland semi-finals. This year, to have the opportunity to play right through August, September and October, it was nice to be playing on dry ground," said the forward.
"That allowed for the club games to be played at a higher standard. Last year we played our county final in October, the rest of the championship was played in November, December time." 
After coming close at inter-county level in 2019, Divilly is hopeful that fresh faces in the Galway set-up will reap dividends.
"There are a few new faces. Galway have had quite a bit of success underage recently, U-18 and minor All-Irelands, so some of them are coming through from there, and a few have seen some action during the league. It will be interesting to see how they do come championship," she says, noting that more ruthlessness in attack and defence will help dispel the pain of losing at Croke Park last September.
"I don't think anyone could say they played their best game in Croke Park last year.
"At the time, defensively, goals killed us and we missed chances up front. All over the pitch there were areas to improve on. We have probably dedicated a little more time in training to shooting, more tackling drills." 
And for now, the prospect of giving Australia's AFLW a try is not on the agenda for Divilly who has impressed during past trials and also works as an occupational therapist.
"I have thought about it. It does come up every year, but for the time being I'm definitely in Ireland," she says. 
"I see how well the Irish girls are doing out there and every year there seems to be more numbers going out. I'm happy doing what I'm doing in Ireland and I like being around my friends and family. Maybe down the line, but not the next year or two anyway."