Cork forward Doireann O'Sullivan says they can't allow any doubts to creep into their minds around whether or not the championship will go ahead as preparations continue for the big throw-in at the end of the month.
Numbers of cases of covid-19 have been on the increase over the last month, with counties Cavan, Monaghan and Donegal having moved to Level 4 of the government's restrictions at midnight.
The Rebels are in a group with Cavan and neighbours Kerry for this year's championship, with only one of the three set to advance to the semi-finals at the end of November.
But for five-time All-Ireland winner O'Sullivan it's a case of preparing like they would in any other season.
"You're not really fully involved in training or giving 100% in training if at the back of your head you're asking yourself if it's going ahead," she said as Currentaccount.ie were confirmed as the new title sponsors of the All-Ireland club championship.
"Last Friday we had a players zoom call and we just made a pact that we are 100% in this. We have to view it that it's 100% happening. We have to take it one training session at a time, one week at a time.
"I do think there are two things that they're going to try to hold on to, and that's keeping the schools open and the GAA.
"I'm a teacher so I'd be pretty happy if those two things were kept!
"Over this period of time we have build up a lot of resilience. It's taught us to be prepared for whatever is thrown at us.
"For now, that Cavan game and that Kerry game - they're going ahead for us."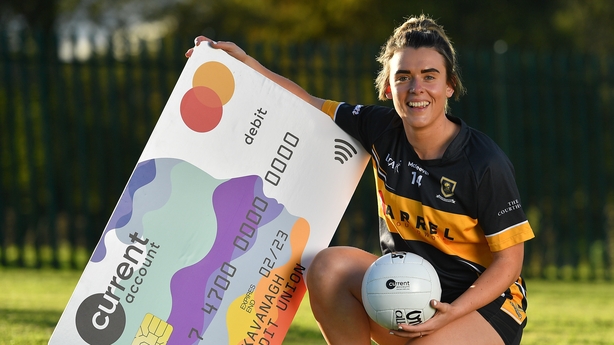 Circumstances for players around the country will be different, depending on what their work entails, whether they're a student or not, and the various living arrangements involved.
With that in mind, O'Sullivan says Cork's management made it clear at their very first meet up that it wouldn't be held against any player who decided to step away for this season.
"They made it clear that it's an individual decision," she points out.
"I live with one of my teammates, so we can carpool to training wearing masks - that's fine. My situation is different to other girls on the panel.
"So it is case by case. There have been girls who've come to me with concerns. We've done everything we can to make girls feel as comfortable as possible in training.
"We've now decided as a team that dressing-rooms are only available for girls coming long distances. So for example girls coming from Beara they have permission to use the dressing-rooms.
"Girls travelling in and around the city - they come togged out. So we just eliminated that risk factor."
"We're practicing social distancing on the pitch and in team talks. So we doing everything we can to make girls feel as comfortable as possible.
"The opt-out option is there throughout the season, because girls' circumstances change, so that walk-out policy is open."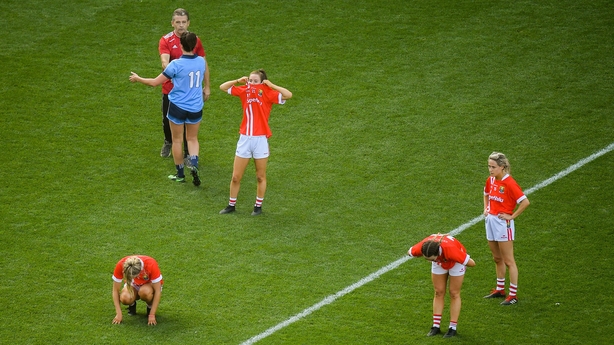 Cork are no strangers to the business end of the season, having appeared in 12 of the last 15 All-Ireland finals. That said, they haven't lifted the Brendan Martin Cup since 2016, and O'Sullivan thinks this year's championship will be particularly open.
"For the first year ever we probably have no clue what to expect," she suggests.
"It's going to be an extremely unpredictable championship. We're preparing for Kerry and Cavan but we've no video analysis to go off of.
"We really don't know what to expect from them. Anything we look at will be based on last year's season. They've new players, probably new tactics. We don't know how teams have prepared and how covid has affected preparation.
"I do think it could be the best championship yet in ladies football."