Tipperary face a mini waiting game before they get their Munster Hurling Championship underway. But in light of the long inter-county break since the first lockdown in March, it will only be a short hiatus.
The reigning All-Ireland champions will be eager viewers as Clare and Limerick kickstart the provincial championship on 25 October, with the winner of that fixture - it also doubles up as an Allianz League decider - advancing to face Tipp in the semi-final the following week on 1 November.
There could be a risk of Tipperary being caught cold by a side with a championship game under their belt but for Brendan Maher, that can work both ways.
"Yeah you could look at it that way. Or you could say they only have a week turnaround then to play against us. Like anything, you can look at it from both sides," says the three-time Tipp All-Ireland winner at the launch of the Bord Gáis Energy 2020 Hurling To The Core campaign.
"From our own point of view, 1 November is our date and we're just going to try and make sure we're at our best for that date. Opposition is not irrelevant. It's absolutely relevant.
"But we need to make sure first and foremost that we have our own performance ready to go and obviously based on that result then, on the weekend before, we'll try and make the necessary adjustments I suppose, depending on the opposition."
Due to the restructuring of the calendar for 2020 due to the impact of the coronavirus pandemic, the Munster championship will be played out in straight knockout fashion rather than the round robin format of recent seasons.
But Maher feels that won't affect Tipp or their rivals getting into championship rhythm.
"I would say, even in the round robin, if you lost a game in that you were under pressure straight away. It wasn't too far removed from the old knockout system. Really, you could not afford to lose two games. The pressure is similar in that sense in that you want to win every game to keep it in your own hands," says the Borris-Ileigh clubman.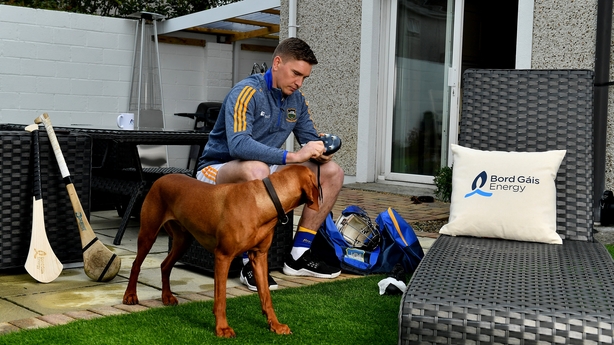 "So it's not a huge change in terms of mindset. So the direct route this year, starting at the semi-final, would only take four games total to win the All-Ireland. Whereas last year, it was four games to a provincial final or
to a qualifier.
"I think the pressure of it is going to be similar. Obviously, you want to get to that Munster final and you don't want to be going that backdoor route. It's not something you would think about too much to be honest, every time you go out to play, you go out to win."
Emerging as overall winners was what Tipp memorably achieved in 2019 but that almost feels like a lifetime ago amid the tumultuous 14 months that have followed in light of the pandemic.
The unexpectedly lengthy gap between championships has meant that the panel have been able to park victory further back in the recesses of their mind and start afresh according to Maher.
"It's over 12 months ago now. There's a new focus for everyone. It felt like a fresh start coming in and coming back training again," he says.
"Because we had been apart for so long, it was almost as if everyone felt 'Come on, let's have a go at this. Let's start to climb the mountain again.' I would say it helped, I haven't thought about it much but it is nearly a distant memory at this stage."
With Maher in brilliant form for club and county in 2019 and the start of 2020, former All-Ireland-winning Tipperary goalkeeper Brendan Cummins felt that Eamon O'Shea's presence in Liam Sheedy's backroom team had been beneficial for the player.
While he was confirmed in a new role of Tipperary performance director at the end of 2019, Maher believes O'Shea's impact will remain strong.
"I would say in terms of his role as a coach, he's as energetic and as involved as ever but it's different for everyone in that before and after training, there's no dressing rooms together or going for food afterwards together," he says.
"So once we get on the pitch, we train hard as normal. But once Eamon gets on the pitch, there's no stopping him."
Brendan Maher was speaking at the launch Bord Gáis Energy's sponsorship of the 2020 GAA All-Ireland Senior Hurling Championship.