Decorated Cork footballer Bríd Stack says the opportunity to test herself in a professional sporting environment was too great to turn down as she prepares for her move to Australia.
It was announced today that the 11-time All-Ireland winner will link up with long-time Mayo rival Cora Staunton and Donegal's Yvonne Bonner at Greater Western Sydney Giants in the AFLW.
Having retired from inter-county duty last year, the 34-year-old has decided to take the plunge in a new sporting environment and will depart for Sydney with husband Cárthach Keane and son Cárthach Óg next month for pre-season.
"It's been a mad couple of weeks," she told 2fm's Game On.
It was a conversation with Staunton, so often a fierce rival on the pitch, that sowed the first seeds of a switch to Australia.
"At the time I never gave it much thought," she said. "I had announced my retirement with Cork, I was looking forward to starting a family and thankfully we were blessed with a little boy last year. We have a business as well.
"So there was a lot to consider."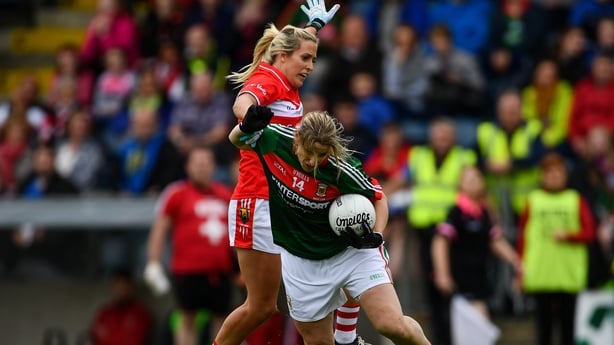 Giants General manager Alan McConnell had tried to lure the seven-time All-Star previously, but the timing suited better this time around.
"Alan made contact again this year. It snowballed from there. Luckily, I'm in a position to travel, and my husband is too. It will be a fantastic adventure for our small fella
"This opportunity came up and things like this don't happen too often when you are in the latter stages of your playing career.
I definitely want to see how I can challenge myself and see what else I'm made of
"I had to grab it with two hands this year when it was offered to me.
"I know it [GAA] is an amateur sport, but we took it very seriously. It was borderline professional for a lot of the latter years.
"I definitely want to see how I can challenge myself and see what else I'm made of."