Rena Buckley is hopeful that the unique year of 2020 will propel further change in Gaelic games and believes a single 'Gaelic games family' is the way forward.
Buckley, who amassed an incredible 18 All-Ireland titles and 11 All-Stars in a 14-year career with Cork, said the Covid-19 pandemic has forced significant change and that there is scope for a lot more progression.
In 2017 the GAA announced the publication of new 'One Club' Guidelines aimed at streamlining the activities of the GAA, Ladies Gaelic Football Association and the Camogie Association. In a post-Covid world, many clubs have fostered closer working relations in order to maintain training and fulfil fixtures.
"It would be beneficial for all three associations to work together," she told the RTÉ GAA podcast.
"The GAA has a slogan at the moment, 'Everyone Belongs' and I would love to see everyone belonging to a Gaelic games family.
"It would be fantastic for everybody involved. I think it's the future for us.
"The 'One Club' idea has been taken on board by some clubs around the country and I think that is excellent," "On the ground, you are dealing with the same families in your community.
"It's a great idea, but I think it needs to be brought forward to 'One County'. Across the three associations, we need to work together. We need to share our facilities, we need to share our fixture list and keep player welfare to the forefront."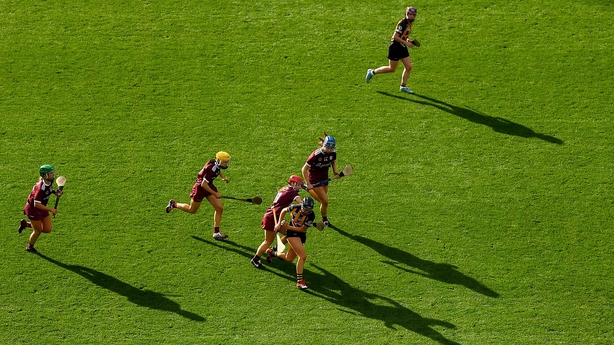 Not that the former dual player believes having the camogie and ladies football associations under the same umbrella as their male counterparts will address all ills.
"I look at other sports where everyone is under the one umbrella, and there are still discrepancies between male and female, so everybody coming together isn't the answer to solve all problems."
Player welfare remains a thorny issue.
Last Saturday, the Cahir Ladies footballers, inspired by county star Aisling Moloney, won the Tipperary senior ladies football final after extra-time.
A day later they were due to play the Tipp junior camogie final but - with 14 dual players on both teams - and no postponement forthcoming they forfeited that decider on player welfare grounds.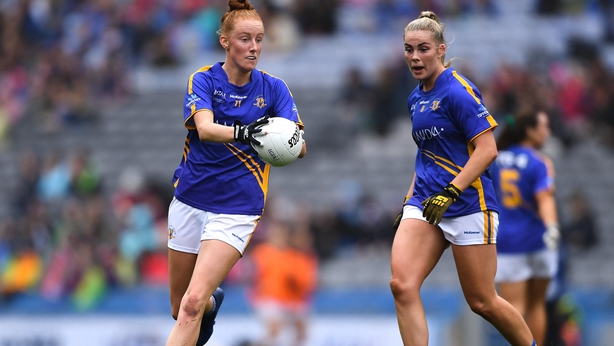 In recent years, such fixture clashes have caused many problems in the two codes right across the country.
"The biggest issue all the gaelic games family have is fixtures. I would hope we have a huge learning process from 2020 and that calendars across all three codes will change greatly," Buckley says.
"It's not good enough to have two championship games over a weekend. It's not good for anyone."
Buckley has been involved with the 20x20 campaign from the very start and is optimistic about where the future of women's sport is heading.
I hope everyone gets on board with that so we create a better culture, a better Ireland and equality across participation, attendance, sponsorship and media coverage
It is, she adds, just a stepping stone towards the final destination of equality.
"There were objective measures in terms of 20%, but the next question is, can we be greedier than that? We want much more than the 20%, we want equality, to look for that unconscious bias to be eradicated.
"Sport leads to a more inclusive society, a healthier society. Whoever it is playing sport, be it men, women, boys or girls, that is something strong and worth celebrating.
"Going forward I hope everyone gets on board with that so we create a better culture, a better Ireland and equality across participation, attendance, sponsorship and media coverage."
Listen to the RTÉ GAA Podcast at Apple Podcasts, Soundcloud, Spotify, or wherever you get your podcasts.
We need your consent to load this rte-player contentWe use rte-player to manage extra content that can set cookies on your device and collect data about your activity. Please review their details and accept them to load the content.Manage Preferences