Former Galway midfielder Barry Cullinane says the return of 36-year-old Gary Sice to the inter-county game will have a positive effect on the other squad members.
Sice last played for Galway in 2017 but was last week recalled to the Galway fold after stellar club form in recent seasons.
Cullinane says the move can only be positive.
"Gary has three All-Ireland club medals since he last played so you can't say he's been sitting at home, looking at the television for the past four years," Cullinane states.
"I don't think anyone can question the decision.
"There is no guarantee that it will do any good but there is certainly a guarantee it will do no harm.
"I think Gary coming back – just like Michael Meehan did some years ago – will show lads how to prepare properly and show what is expected of them."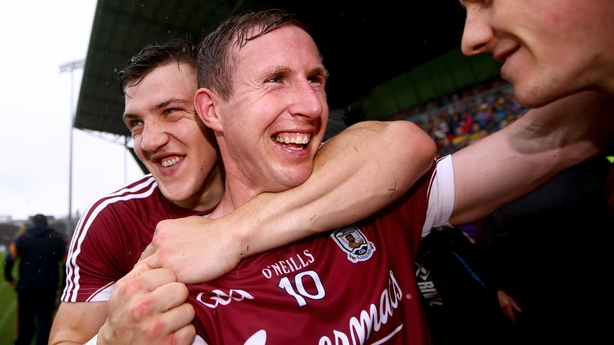 Cullinane played a significant role along with Sice on the Galway Under-21 team that won the 2005 All-Ireland title.
A few months later Cullinane was centre-back for the under-21 hurlers as they, too, won an All-Ireland.
The towering former dual star played hurling for Turloughmore and Gaelic football for Claregalway.
He says there was a little bit of surprise locally that his old under-21 team-mate was returning to the county panel, but argues it was not exactly a major talking point either.
"If Gary was 26 there wouldn't be a word about it - the fact that he's 36 means it's a bit of a talking point but his form has been good. I saw him recently against Salthill and he was excellent. He is in form; he has experience and he is fit so he ticks all three boxes.
"Padraic Joyce needs players in form, he isn't going to be able to have lads play themselves into form with the nature of this year's championship, so he will give Gary every opportunity."
With Corofin bowing out of the championship last Sunday, ending a streak of 49 championship games without defeat, the landscape in Galway may be changing.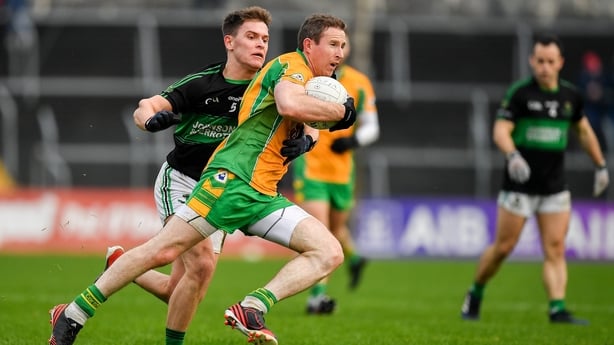 Last Sunday also saw Maigh Cuillin reach their first county senior final since 1977. They will meet Mountbellew-Moylough in the decider; a fresh pairing for Joyce to consider as his panel edges closer to an inter-county return.
Cullinane is confident of a strong championship and says the county's two remaining league games – against Mayo and Dublin – will be huge tests and will help settle the team formation ahead of the main business resuming.
"Paraic Joyce nailed his colours to the mast early and said he wants to win the All-Ireland so we will jump on that bandwagon," Cullinane smiles.
"I have no doubt that they are in the top four to six teams in the country.
"The two league games that have to be played will be an advantage as they are against high quality teams and will help us get a settled team.
"We have guys in form and with the likes of Damien Comer and Shane Walsh I think that Galway will test teams.
"Paraic has innate confidence and that confidence is not learned and it's not false," he says.
"When he tells the players of an All-Ireland, they will believe it 100% because he does believe it himself.
"Some managers say this and say that but deep down you know it's just words.
"With Padraic, he has done it all and he would give you extra confidence if you were part of the team."
Again, finding the balance between stiff defence and positive, open attacking play that Galway teams traditionally favour will be the paramount to their hopes.
"100% that is it," Cullinane adds. "Finding a balance is the key.
"We saw when Paraic put Johnny Heaney in the full-back line that he is building a team all about pace and having enough pace in the full back line that lads can really look after their own patch."