Dublin's Jonny Cooper says he's back to full fitness and ready to go ahead of the start of the Leinster Football Championship next month.
The six-time All-Ireland winner missed last year's provincial campaign, and needed work done to deal with plantar fasciitis in his foot.
He worked with physical therapist Ger Hartmann last season to get into the right place for the All-Ireland final, and eventual replay, as the Dubs created a piece of Gaelic football history with a victory against Kerry.
And, despite missing early rounds of the Allianz League in the spring, the Na Fianna man says he's eager to get going for their opener against Westmeath in November.
"Thankfully, touch wood, it's all behind me regards injuries," he says at an AIG event.
"I was just under a bit of time pressure for what it was last year, so pulled out some of the stops to get there.
"I missed a couple of the games earlier in the year but then Covid hit. I have, touch wood, no injuries since and hopefully it stays that way.
"It's a runner's injury, more so than some of the GAA sports. Obviously Ger has massive experience, world-renowned.
"He's come into contact, not just with the injury, but with many athletes with the injury. So we used him a couple of times and he was very good to give us his time.
"It's on the sole of the foot. It's just an awkward one, more than anything else. You kind of have to play ball with it. There's not a massive amount you can do with it at certain stages, so it's frustrating at times.
"You just have to bide your time.
"I can't remember how many weeks it was from start to finish, but there were lots. So when the final whistle of the final game (All-Ireland replay against Kerry) came around, there was a bit of that as well - the personal journey that I went on. 
"But no, that was never in my head at all (missing the game). I was endeavouring to get on the pitch to help the lads in whatever way I could. And that's the way it turned out, thankfully."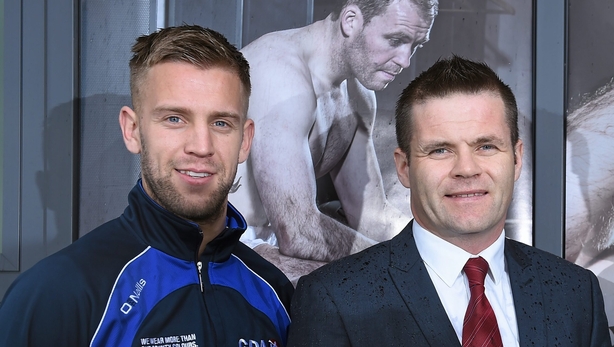 This a championship that will be talked about for years to come - the Covid championship.
Back in March and April, there was a very real possibility that we weren't going to see any more inter-county action in 2020.
For now, that seems to have changed, despite the fact that Donegal yesterday joined Dublin in moving to Stage 3 of the government's restrictions.
For the defending All-Ireland champions it adds a new layer as the team prepares for a first championship match without Jim Gavin on the sideline since the 2012 All-Ireland semi-final.
"It's been nice the last week or two certainly, albeit we would have had time together during the League. But it's good to be back in the trenches, if you like.
"There's an honest relationship there between ourselves, as needs to be in terms of feedback. There's a massive amount I'd like to grow and learn and so on and he'd be up front with his thoughts about where he would see growth in those regards.
"So that's the angle of that relationship in terms of how can we complement, how can I do my very best for the team and certain things or views or perspectives that he might have.
"Obviously he has his own ideas tactically, style of play. Which is brilliant because it sort of stops you in your tracks. Albeit it has been relatively successful the last few years, I've no doubt there is a huge amount of opportunity for growth in our space to do and be more as people and as a team.
"So I think that's the first thing. That when a new coaching group comes in, you get that sense. And then you're trying to figure each other out, for want of a better phrase.
"You put the head down and put in the graft. Unfortunately it got stopped dead when we were in a bit of a flow. But we're certainly getting to know each other better as a team and as a coaching group the last few weeks.
"So there are definitely new things that can come into the system. But there's also lots that worked in the past, so it's about trying to consolidate that.
"We're trying our best as players to make sure that what has worked is kept, to a certain degree but also be very open and honest with regards spaces that we can grow. So a bit of both, to be honest."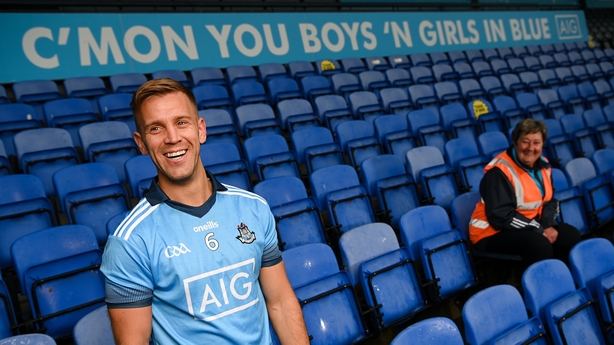 One thing that seems to be certain is that the numbers allowed to attend games will be small.
It was originally thought that 5,000 might be allowed to attend matches in Croke Park, but this is dependent on Dublin's R rate being under control; currently it's the highest in the country.
Cooper believes that, having experienced it playing in the club championships in the capital over the summer, an empty stadium doesn't have to be all bad news.
"I'd never experienced that at adult football," he admits.
"It was different for me but, at the same time, I think you get used to it very quickly. Or certainly I did with the club.
"You had four games or so that you didn't have any crowds. It's going to be different. I never played in Croke Park, if we're lucky enough to get to play in Croke Park, that is, with it being empty or relatively empty.
"So it's going to be different whatever way the cards fall on the table with the crowd and the noise, it'll obviously be something we're not used to but at the same time I don't think it's going to throw it off too much and you just do your best to adapt.
"There's obviously positives as well - you'll be able to talk to people and communicate with people that you normally can't on the field.
"As much as it'll be different to not have people there, there's also going to be some upshots and upsides."